Blog
Introducing: Daily Check-ins
Here are the four things you need to know about daily check-ins for members!
October 16, 2017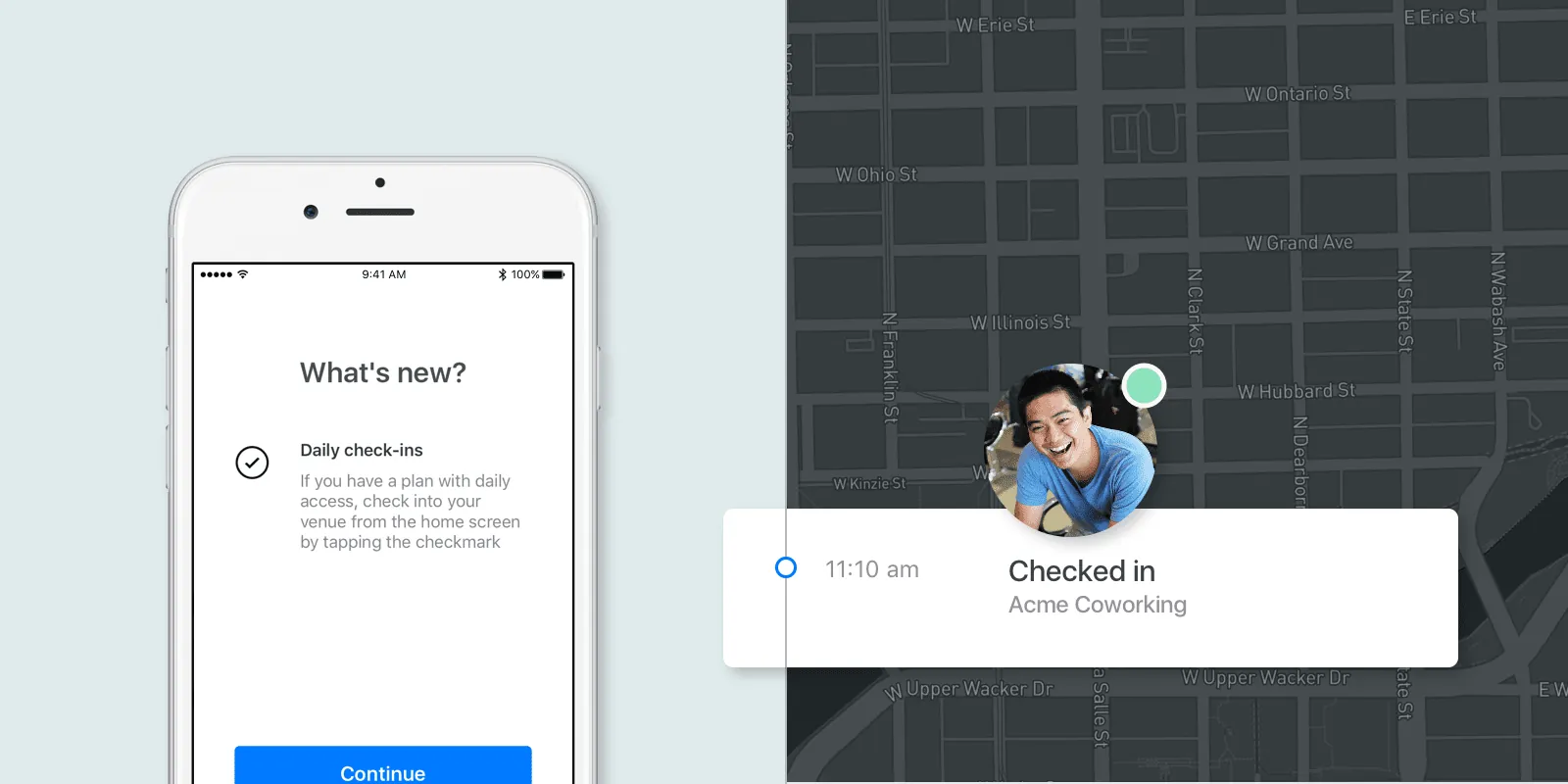 Do your members want to check in for the day and feel free to roam about the venue, cycling between sitting and standing desks and popping out for lunch without worrying about how their activities will affect their plan consumption? You'll love our newest feature: daily check-ins.
Here's the four things you need to know about the new and improved daily check-ins for members!
1. Members will check in on the home screen of your venue's mobile app upon arrival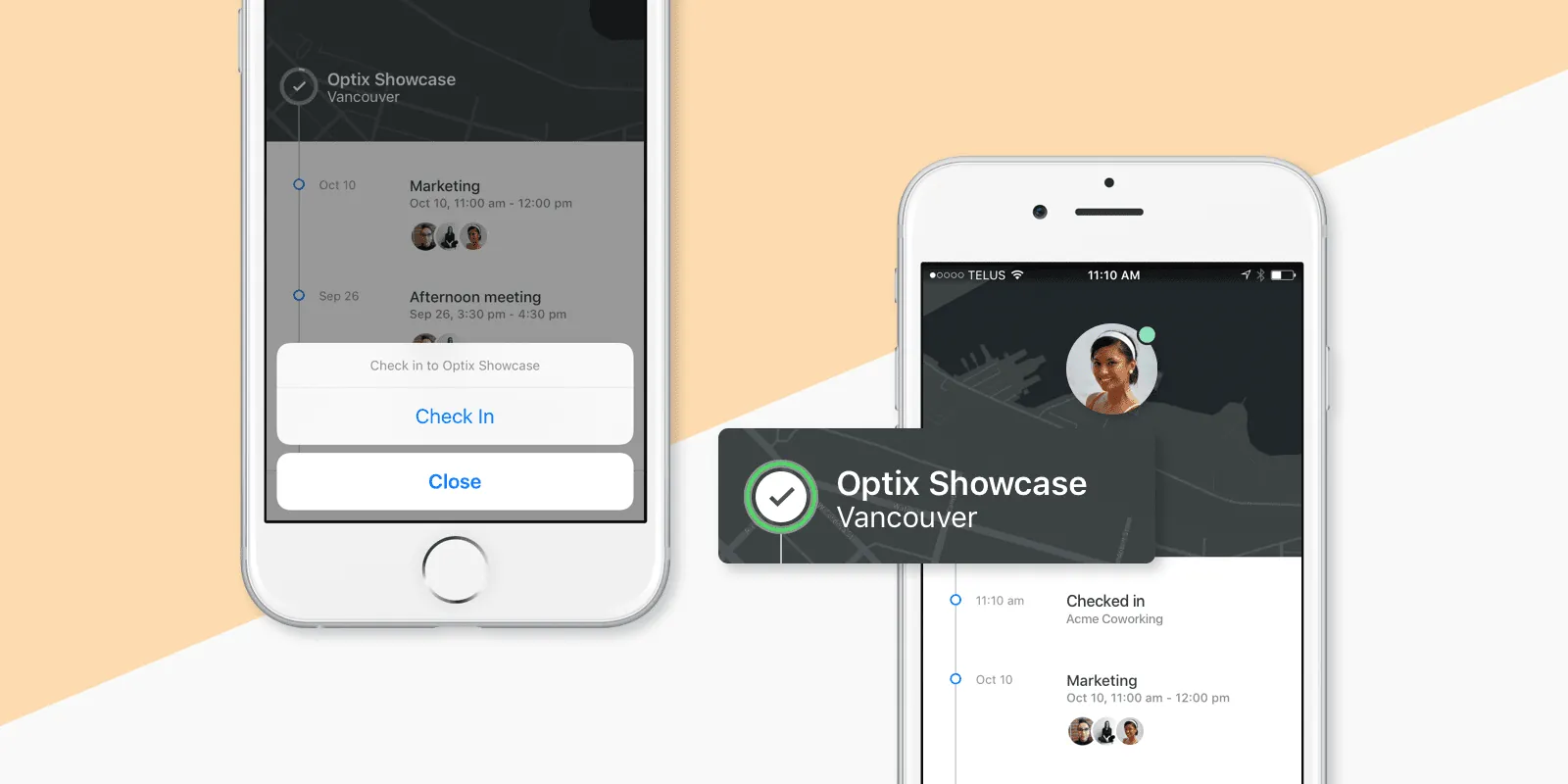 When your members arrive to your venue, they'll simply pull out their phone, launch the app, and tap the checkmark icon on the home screen to check in for the day. Simple as that! This means that once a member has checked in for the day, the circle around the checkmark icon will turn green and one day will be deducted from their allowance, regardless of how long they stay or which desk they sit at within your venue.
Your members won't be required to check out at the end of the day. This means that with a few quick taps of their phone, they're all set up for the day of work!
2. A check-in can be cancelled and returned to the member's monthly allowance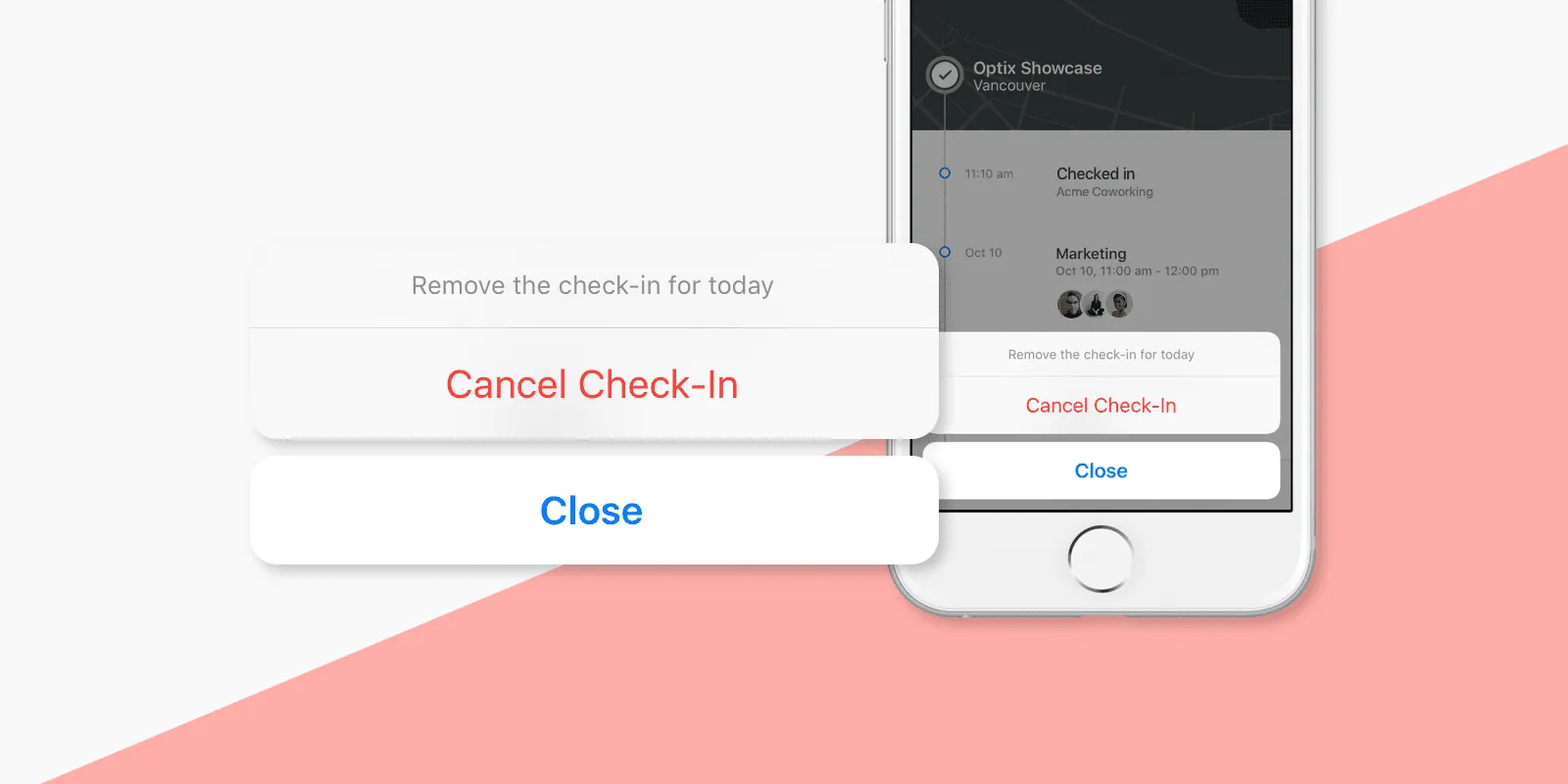 Say a member shows up to your venue and checks in, only to discover they've left their charger at home. Or perhaps a member taps the checkmark, not sure what it'll do, and accidentally checks themselves in. In situations where a member has checked themselves in only to realize they won't in fact be working that day, they can cancel their check-in by tapping the checkmark icon again. This will return the day back into their plan allowance.
3. Daily access allowances are offered within plans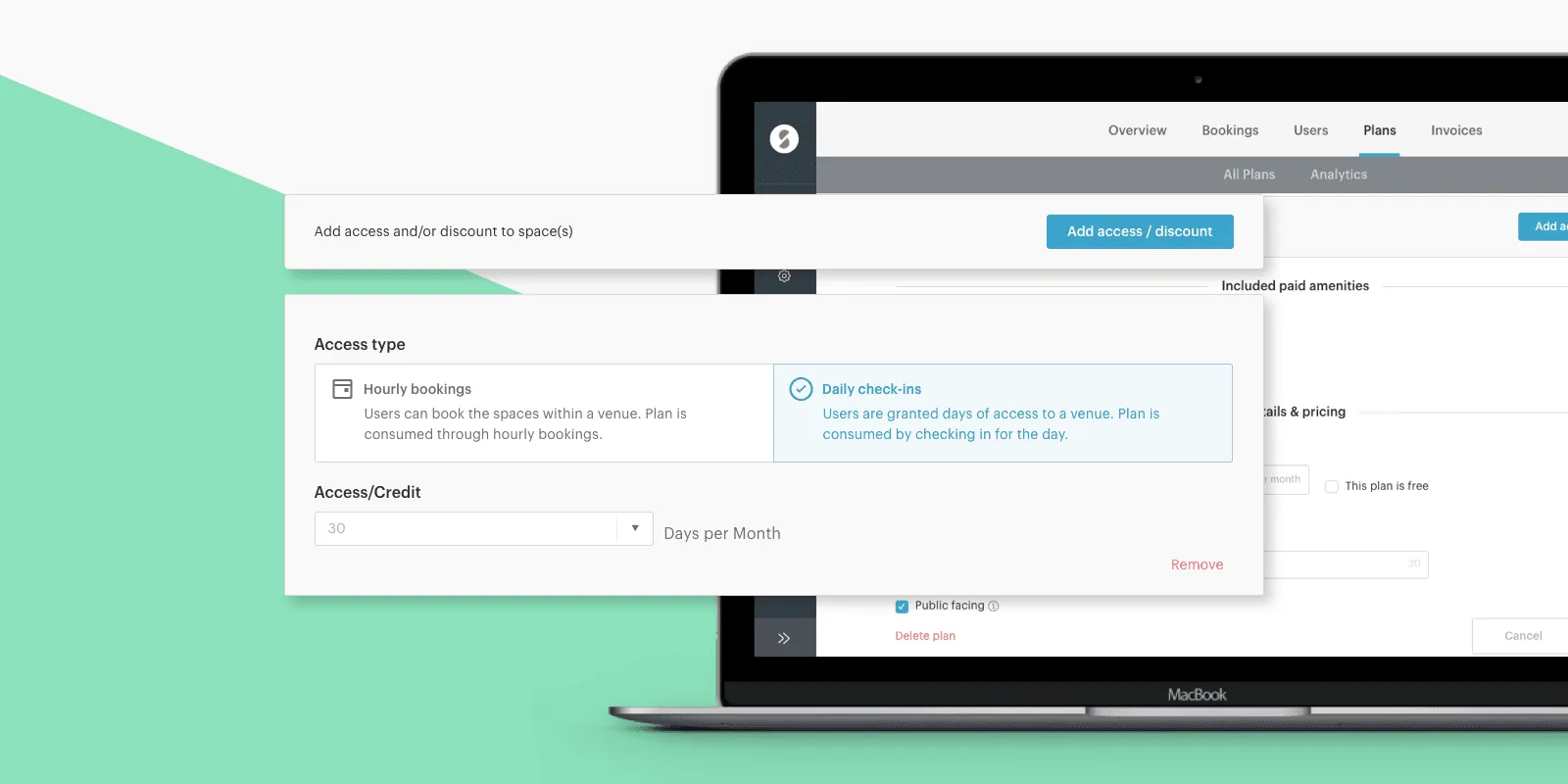 When you're building a new membership plan in your venue dashboard and choose to attach an access allowance, you'll choose an 'Access type'. There are two access types to choose from:
Hourly bookings allow you to offer access to the spaces within your venue (i.e. desks or meeting/conference rooms). Plans of this type are consumed by booking the space by the hour. This is also how you'll offer unlimited types of access to a certain space (i.e. Private Office A), or offer a discount off the market price for hourly bookings.
Daily check-ins allow you to offer days of access to your venue. Plans of this type are consumed by members checking in for the day from their app, or by a venue admin checking the member in on their behalf from the venue dashboard (more on this in a minute).
Keep in mind that if you'd already created a plan in the past that offered days of access per month or year, those plans were automatically updated to provide the same number of daily check-ins (i.e. if you had a Part-Time Hot Desk Plan that offered 10 days per month of access to 'Any hot desk,' the plan was automatically converted to include 10 daily check-ins per month of access to your venue). You can edit these plans at any time.
4. You and your fellow venue admins can see who's checked in, check in members, or cancel members' check-ins from the 'Overview' page of the venue dashboard
Scroll to the bottom of the page to find the 'Check-ins' section. Here, you'll be able to see at a glance who's present and who's checked in. What's the difference?
Present: A user who has given their app access to 'Location services' and is currently being picked up by the GPS as 'on-site.'
Note: Simply being 'present' will not automatically subtract a day off a user's check-in plan.
Checked in: A user who has been manually checked into the venue.
It's also worth noting that as soon as a member is checked in, they will remain listed as 'checked in' for the remainder of the day, even if they physically leave the venue and are no longer on-site.
This is also where you'll be able to check in a member or cancel a check-in on the member's behalf with a few quick clicks.
---
It's never been easier to offer access to your space. We hope you'll find it easier than ever before to create a custom set of plans that perfectly aligns with the unique needs of your venue.
Not yet an Optix client? Book a demo today to learn more about how Optix can transform your venue.