Blog
Introducing: Custom Resource Types
Create your own resource types and define how they are booked in-app
May 4, 2021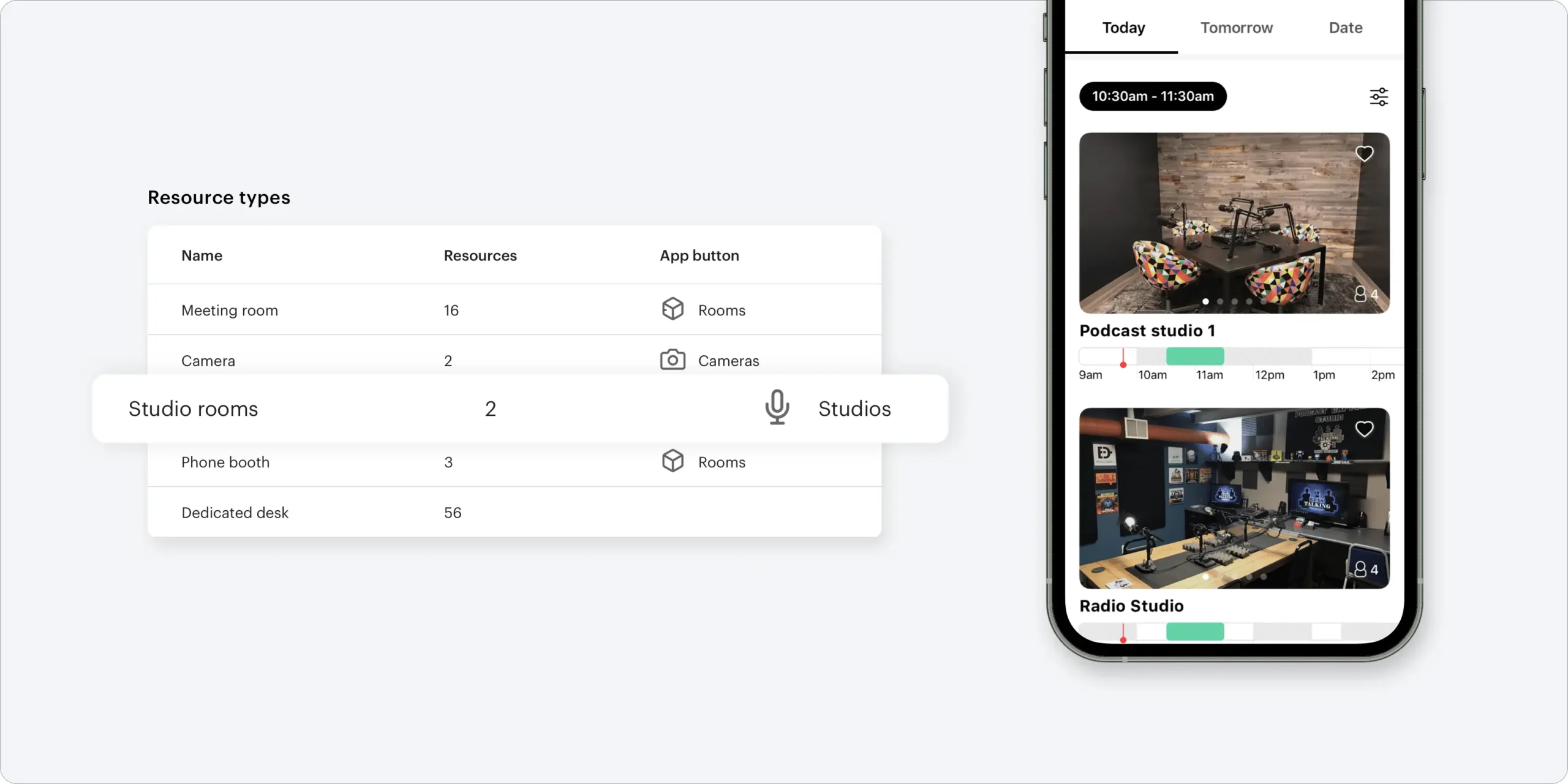 We're excited to announce our newest feature, custom Resource Types. With this update comes added flexibility for your business and the resources you offer – you can now create types for any bookable resources or items in your organization. You can also redesign parts of the mobile booking experience for your users.
Without further ado, here are a few things you'll need to know about customizing your Resource Types.
Create your own custom Resource Types
Want to rent out camera equipment, a parking spot, or a phone booth? Optix has you covered. Create types for any bookable item or space in your flexible workplace. These types will help define how your users book any linked resources in the mobile app, and how you organize your resources in your dashboard. Find this new tab under Resources in the dashboard.
Customize your home screen buttons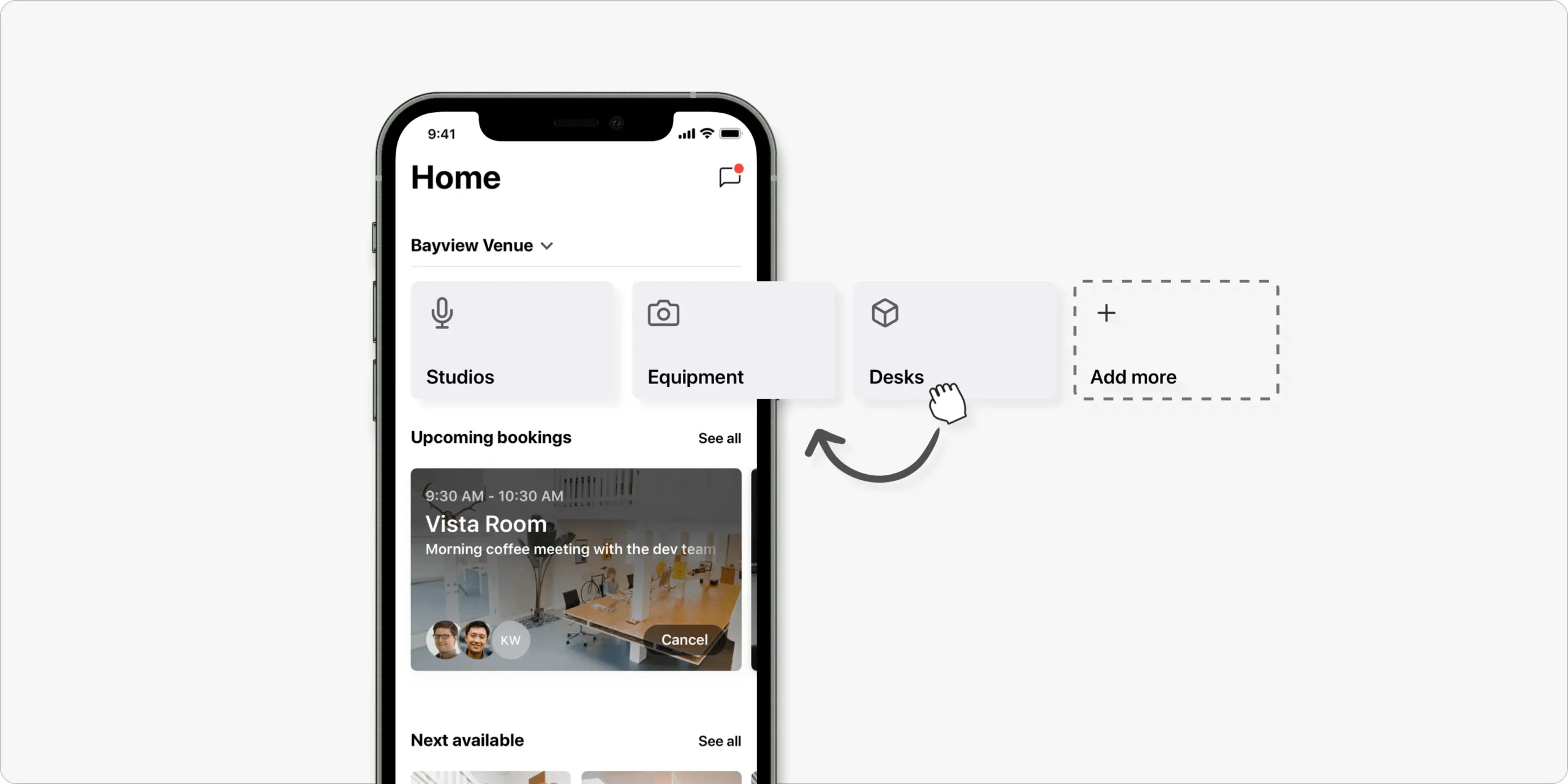 Map your types to customizable home screen buttons for ease of booking. New home screen buttons will help you showcase your resources from the first moment a user opens the app. Locating a resource and making a booking has never been easier. Create home screen buttons from the Resource Types section of the dashboard, nested under the Resources page.
Choose from a gallery or list view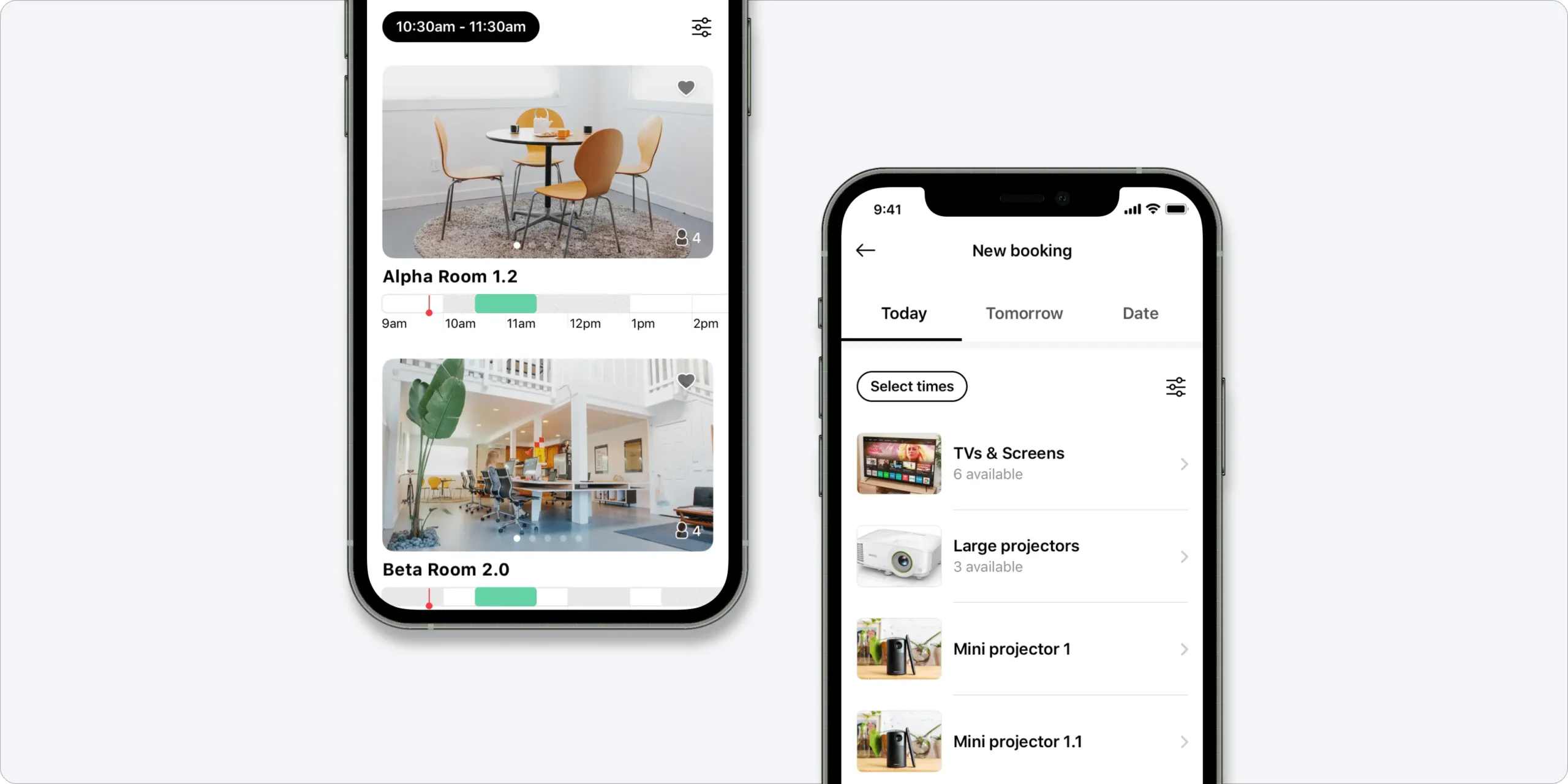 With the option between a gallery view and a list view, you can change the way you introduce your resources to users. Depending on your preferences, you can showcase your resources using the visual gallery view or with the structured list view. Set this up from the Resource Types section of the dashboard, nested under the Resources page.
Bonus: New interface update
As a cherry on top, we've made some sleek interface updates to the dashboard itself. Slide-out panels not only make tasks more efficient, but they also help tie your tasks back to your resources.
With the new resources update, you're also able to add your own custom amenities to a resource. Does your podcast studio come with a microphone? Is your art studio furnished with utensils and supplies? Create your own custom amenities to help promote your resource.
Experience these updates by browsing the Resources and Resource Types section of the dashboard.
---
To learn more about this Resources update, check out our new feature blog on Time Slots. Have follow-up questions or feedback related to repeat bookings? Feel free to reach out to our support team. We're happy to answer your questions and forward along any feedback you may have.