Blog
Introducing: Improved space management
Here are four things to know about the new improvements to space management!
April 10, 2018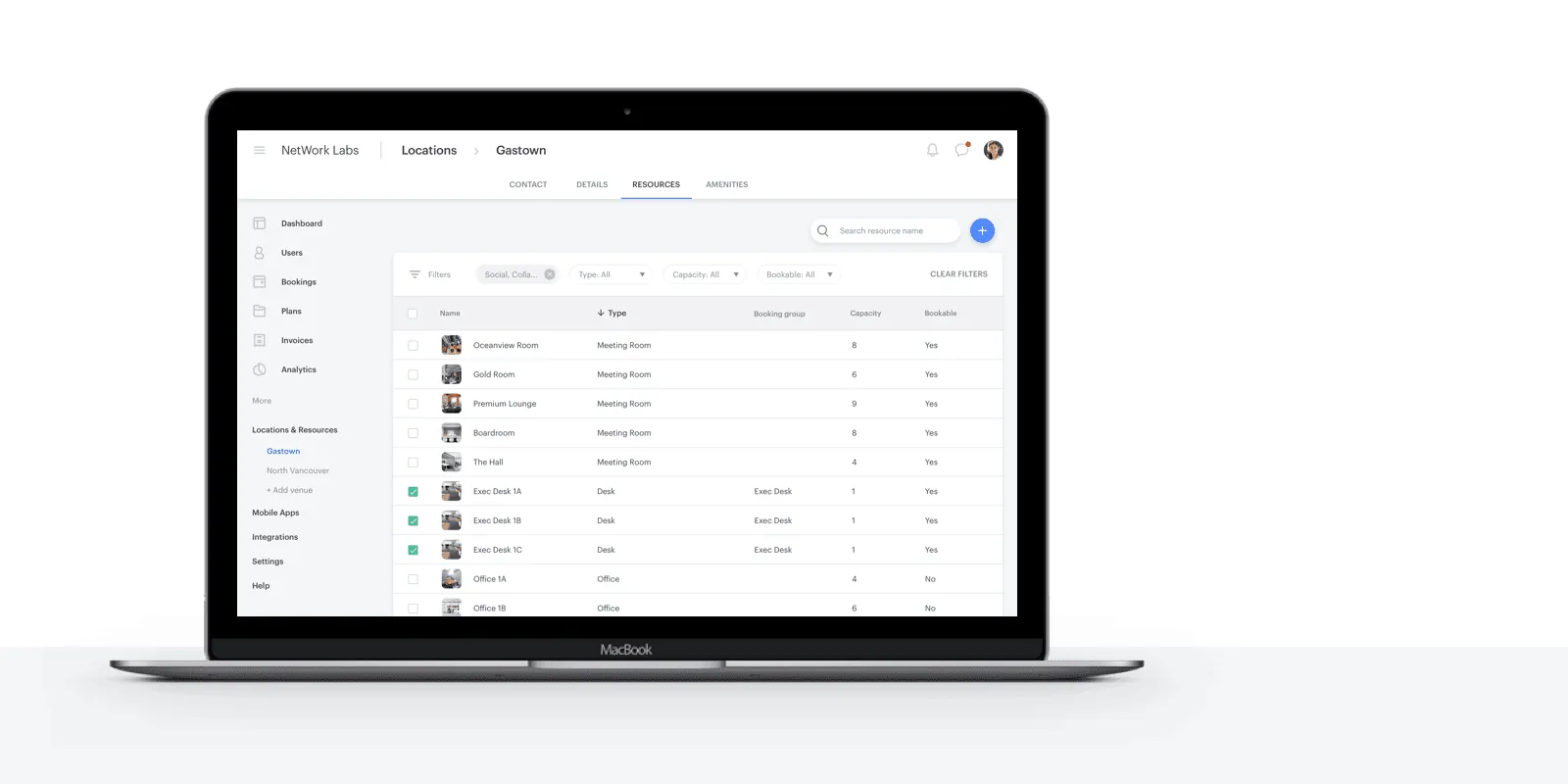 We're excited to share a number of new improvements to the space management functionality in Optix. From bulk editing your spaces to your members being able to book a specific hot desk in-app, read on to learn about all of the new improvements!
1. For managers: See your spaces in a list in your venue dashboard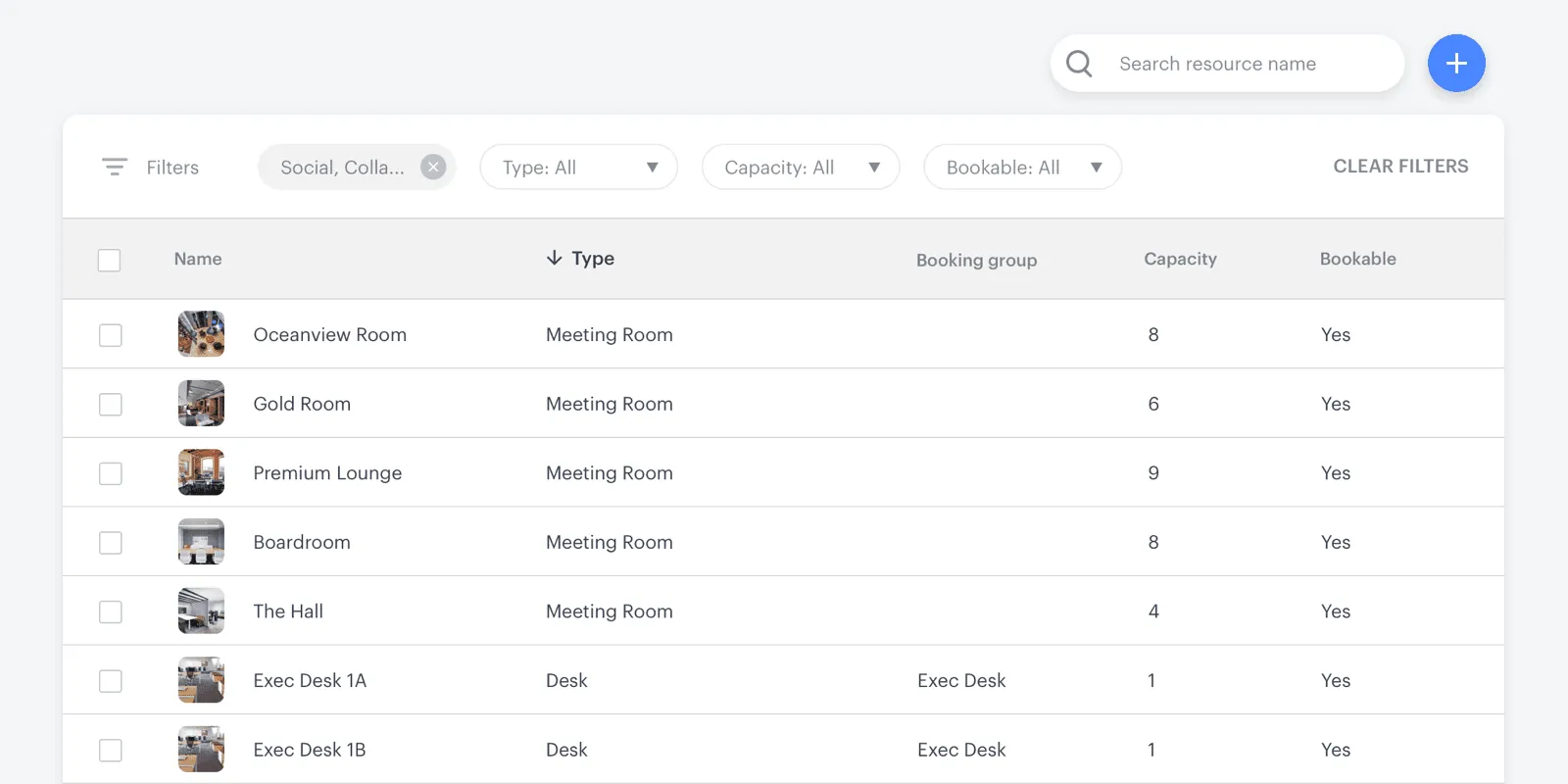 Good news, your spaces are now easier to view! All of your spaces will be now viewable in a list form, grouped by space group/type, and filterable by space type.
Desks are also now each their own space versus grouped together under one space with multiple seats, making it easier for you to specify if variation exists between desks in a hot desk group.
2. For managers: Bulk edit spaces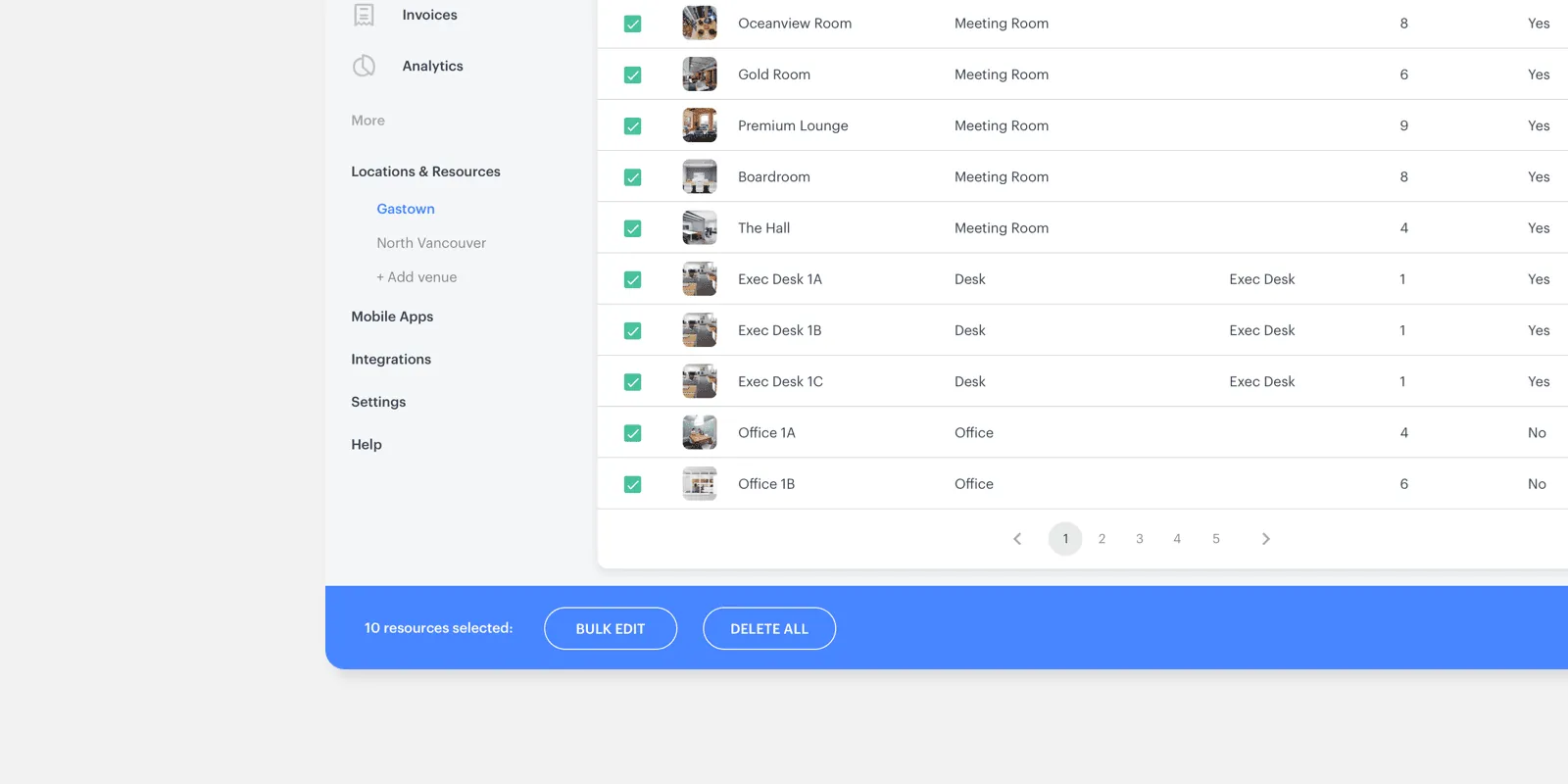 Do you want to increase the price of all of your hot desks? Or maybe you've decided you want to offer 24/7 access outside of your normal open hours for all of your meeting rooms? With this new feature, you'll be able to select all of the spaces that you'd like to edit and perform bulk edit changes, making updating your spaces a breeze.
Learn how to bulk edit your spaces here.
3. For managers: Duplicate a space you've created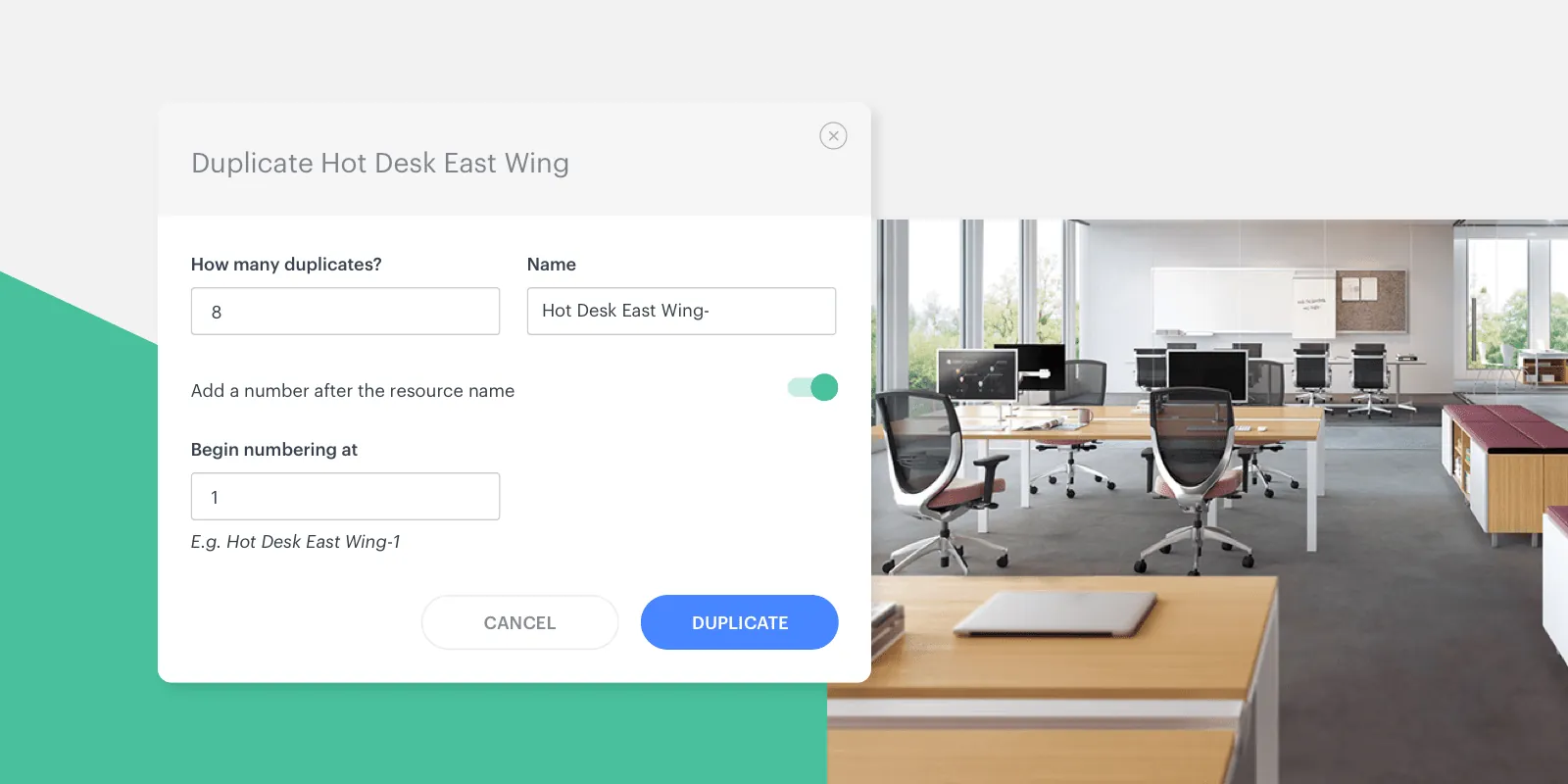 Looking to create ten of the same space but with some variation? Or did you just finish construction on a meeting room that is similar to the one beside it? Now you don't need to start creating your space from scratch. Duplicate an existing space and add you own suffixes to the end of the space name. If you want to add variation between the duplicates you've created, use the bulk editing feature showcased above!
Learn how to duplicate a space here.
4. For users: Members can now book a specific hot desk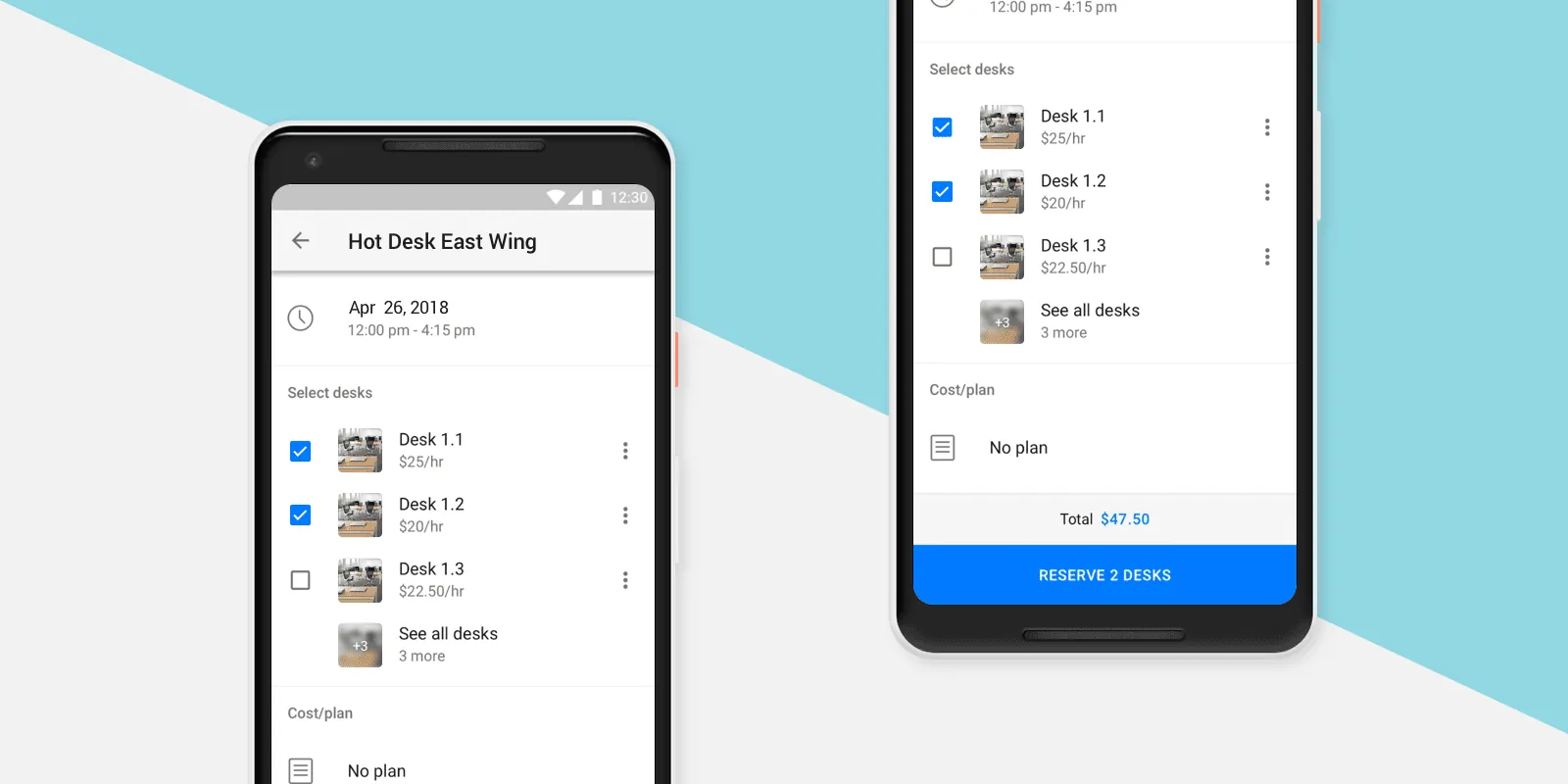 Members will now be able to book a specific desk as part of a group of desks, allowing you to price desks differently within a desk group. Make sure your members update their app to access this new functionality!
---
Be the first to hear about new product updates by signing up for the Optix newsletter. Simply scroll to the bottom of the page and enter your email address.