Blog
Introducing: Mobile User Sign-up
Here are the six things you need to know about mobile user sign-up!
August 15, 2017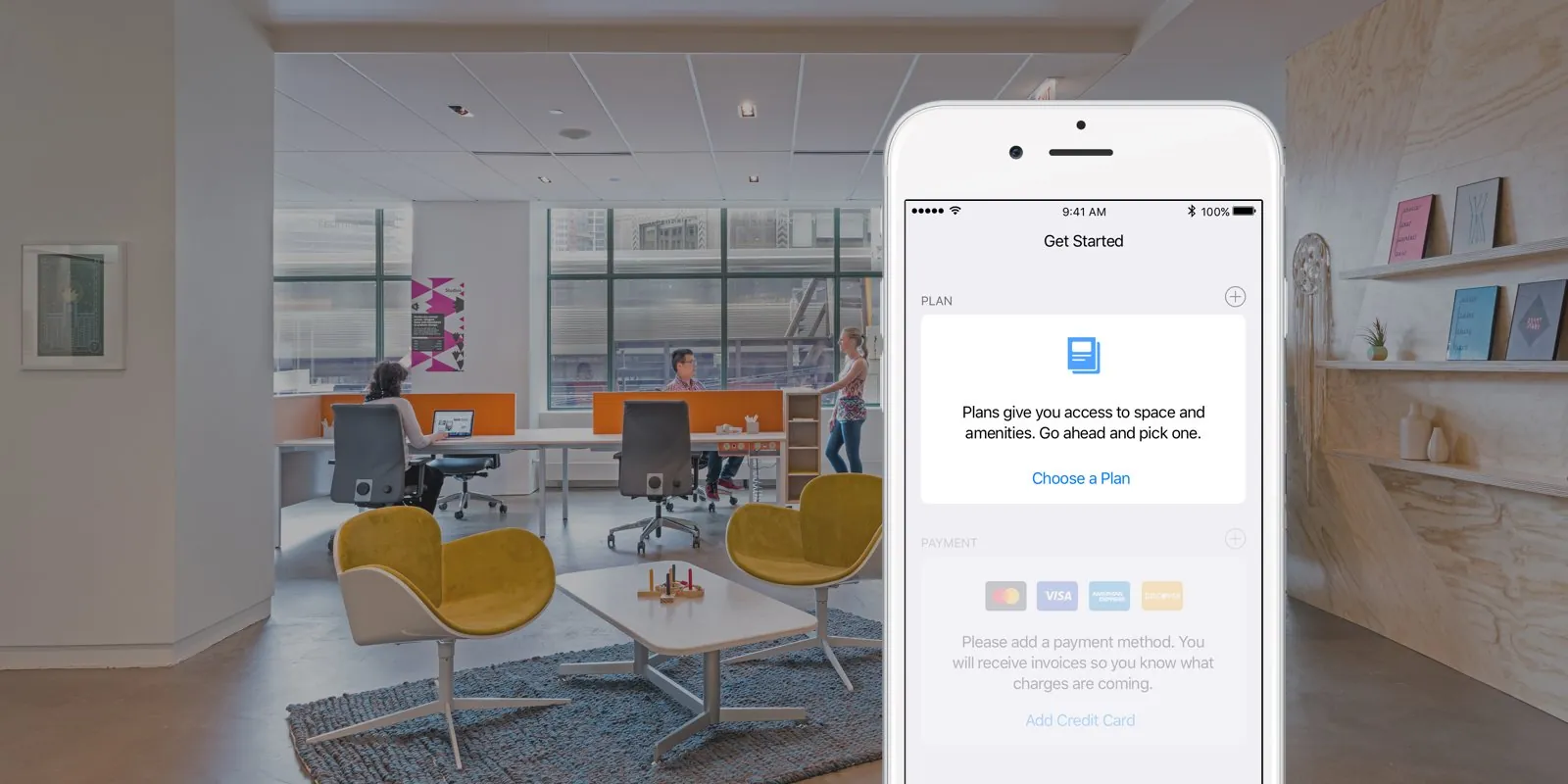 We've been working on a big, exciting feature that's finally ready to launch – mobile user sign-up! Now, new users can download your venue's app, add a credit card to their account, and purchase a starter plan, all before they walk through the doors of your coworking space for the first time. Not interested in just anyone being able to purchase plans upon downloading your coworking space's app? Keep in mind that you can restrict new users onboarding to only include users you've added to Optix as users beforehand (more on that below). Let's get into it!
1. You can choose which of your plans are visible during the new mobile user sign-up process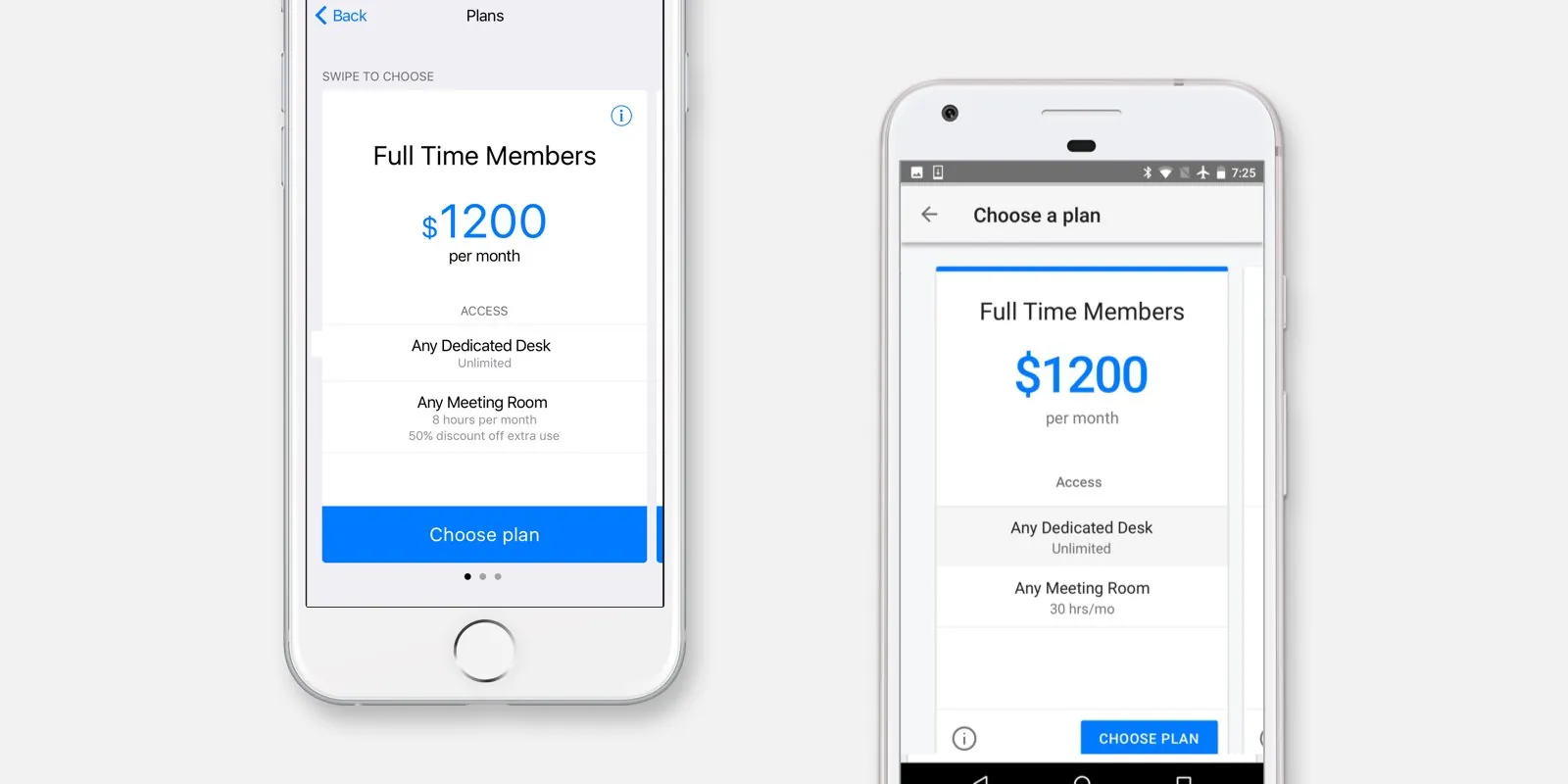 You can include as many plans as you'd like! All you'll need to do is tick the checkbox next to 'This plan is public-facing' when creating a new plan or modifying an existing one. Experiment with creating new plans specifically for new users, or include a few of your most popular base memberships.
We recommend creating a few new plans only available to new users going through the sign-up process. That way, you'll be able to keep a running tally of how many new users are signing up to each one (seen within the 'Plans' section of your venue dashboard, as well as within the Plan Analytics).
2. You'll receive an email when a new user signs up and purchases a plan
Whenever a new user downloads your app, creates an account and purchases a plan, you will receive an email. This will allow you to keep track of how many new users are signing-up and which plans they're choosing. It also ensures you have the chance to see the new member's plan start date so can know when to expect you'll see them in your space.
3. The new user will receive a welcome email
As soon as the new user completes their onboarding, they'll receive an email welcoming them to your venue. Here, they'll have an overview of their user details for their records, an option to email you if they have any questions, and a chance to learn the basics to prepare them so they're ready to using their new workspace app right away.
4. New users that purchase a plan during user mobile sign-up will pay for their first, prorated invoice upfront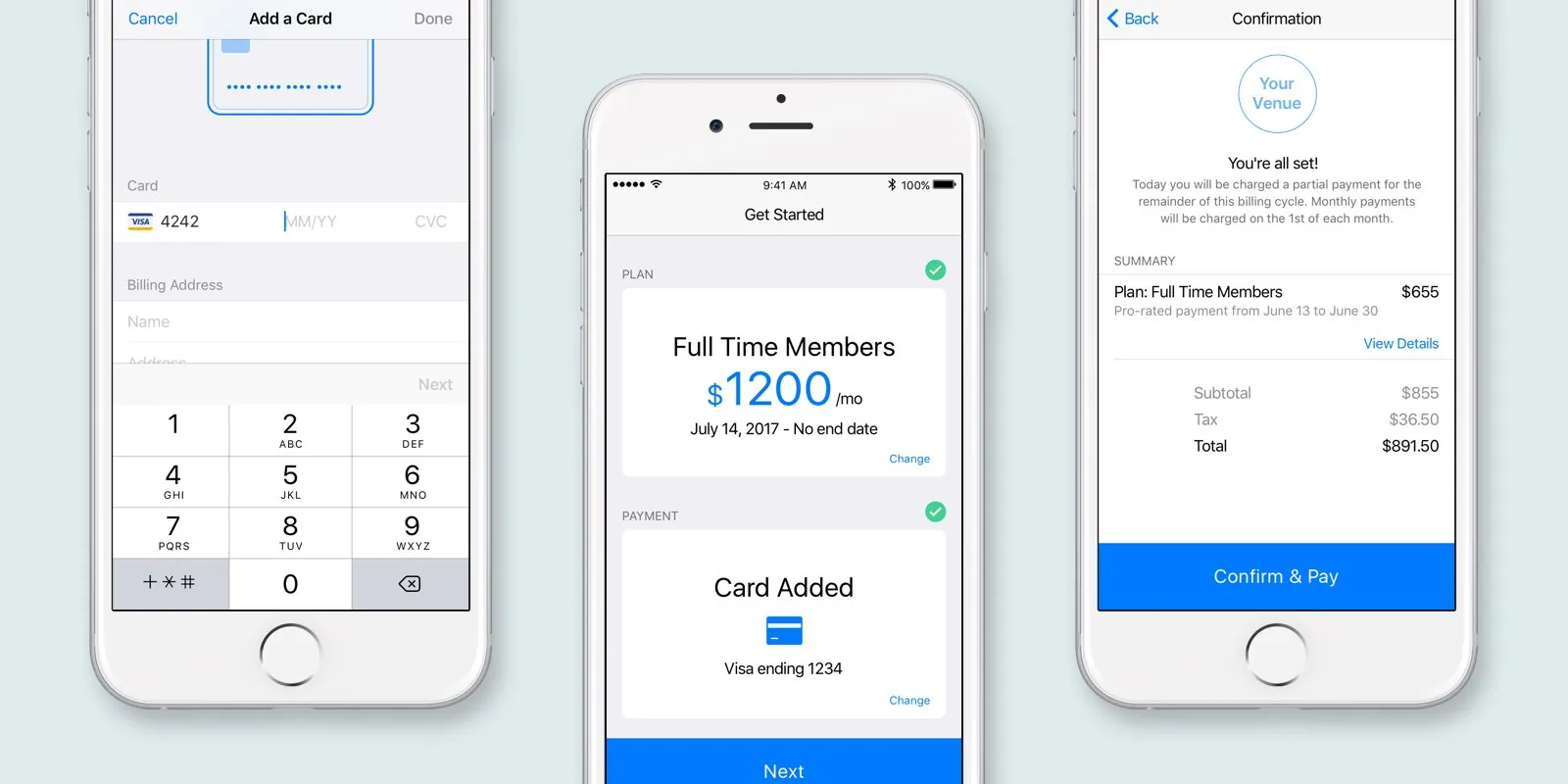 When a new user self-onboards and chooses their monthly plan, Optix will collect payment upfront for their prorated first invoice immediately. This initial payment will cover the cost from the plan's start date through the next billing date, after which point the user will begin to pay monthly upfront on your venue's billing date every month.
5. You can restrict new user mobile sign-up to only include users you've added yourself
Do you like the idea of new user sign-up, but only for users you've already had a chance to vet with a face-to-face meeting? Perhaps you value the chance to ensure a prospective member is a good culture fit but would love to empower them with the chance to look through the available plans on their own time and avoid having to put them on the spot with a sign-up in the moment. If this sounds more up your alley, you'll be happy to know that you can restrict new mobile user sign-up to include only those users you have already added into your Optix account as new users.
6. You'll have the option to disable this feature entirely
We can understand how some managers might not want to allow just anyone to download their app and purchase a plan without the chance to meet this prospective member face-to-face. That's why this feature is entirely optional. Within your venue dashboard, you'll have the option to enable or disable new mobile user sign-up at your venue.
---
We hope you love this new feature as much as we do!