Blog
What's New in Optix: August 2021
Learn what we've added to Optix during the month of August
August 31, 2021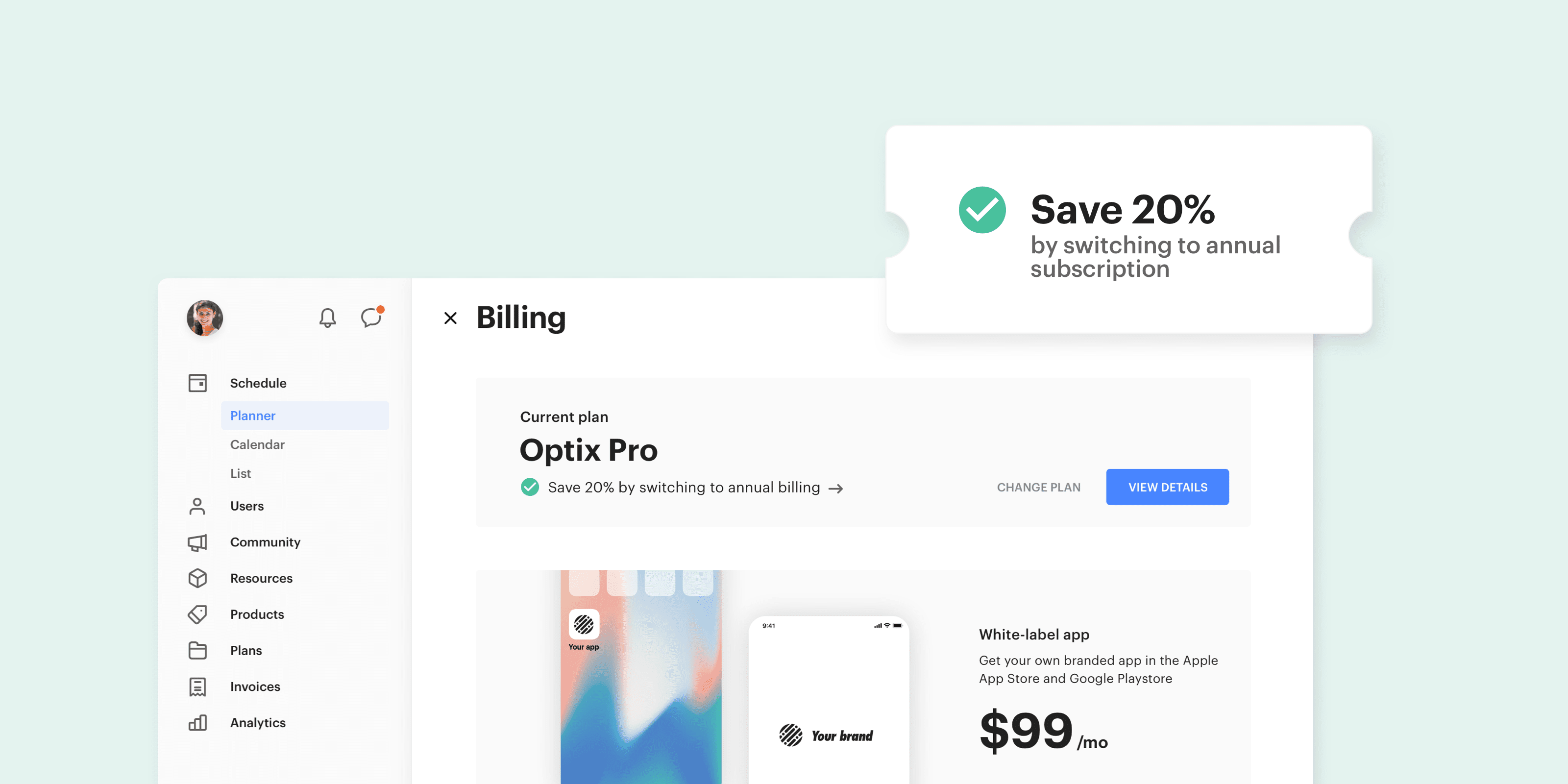 With back-to-school around the corner and Q3 coming to a close, there's a sense of productivity in the air. We've harnessed that energy this month into designing some updates worth celebrating; from enhancing the user experience to connecting your community. Want to learn more about the latest updates? Keep reading!
For users: Profile links and phone numbers are now hyperlinked
Small, but mighty! Ever feel like sprucing up your user profile in Optix? Whether you're listing your LinkedIn profile for networking purposes, or sharing your Instagram to gain new friends, a link goes a long way. That's why we've enabled hyperlinking on User profiles. Connect away!
For Admins: Searching your Optix inbox for messages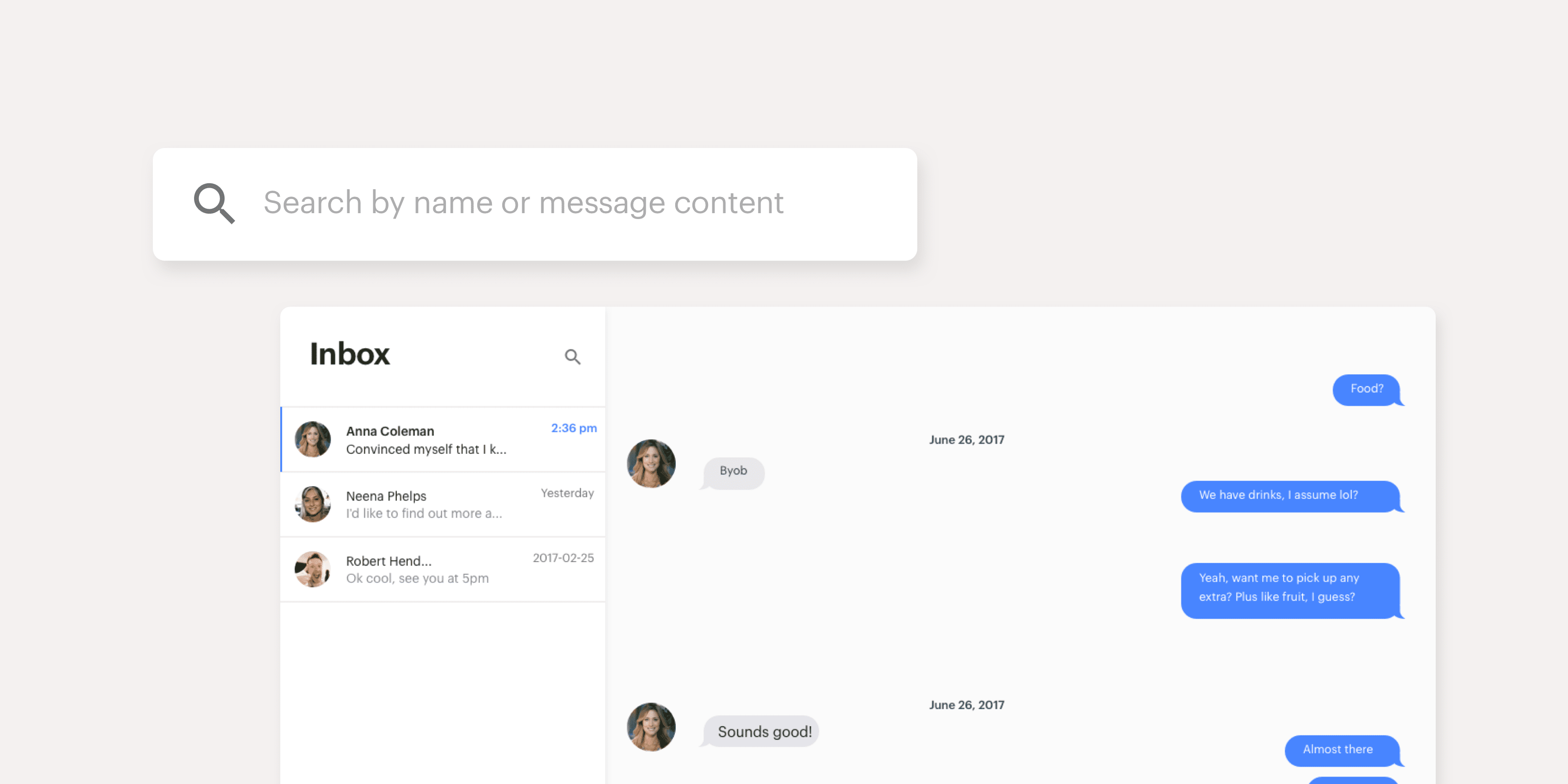 Looking for a specific conversation you had with a User? Whether you're looking for a particular person or a keyword, Optix has now enabled a search functionality to support you. Stay on top of your message correspondence with your Users from within your admin dashboard.
For Admins: Upgrade your subscription to Annual to save 20%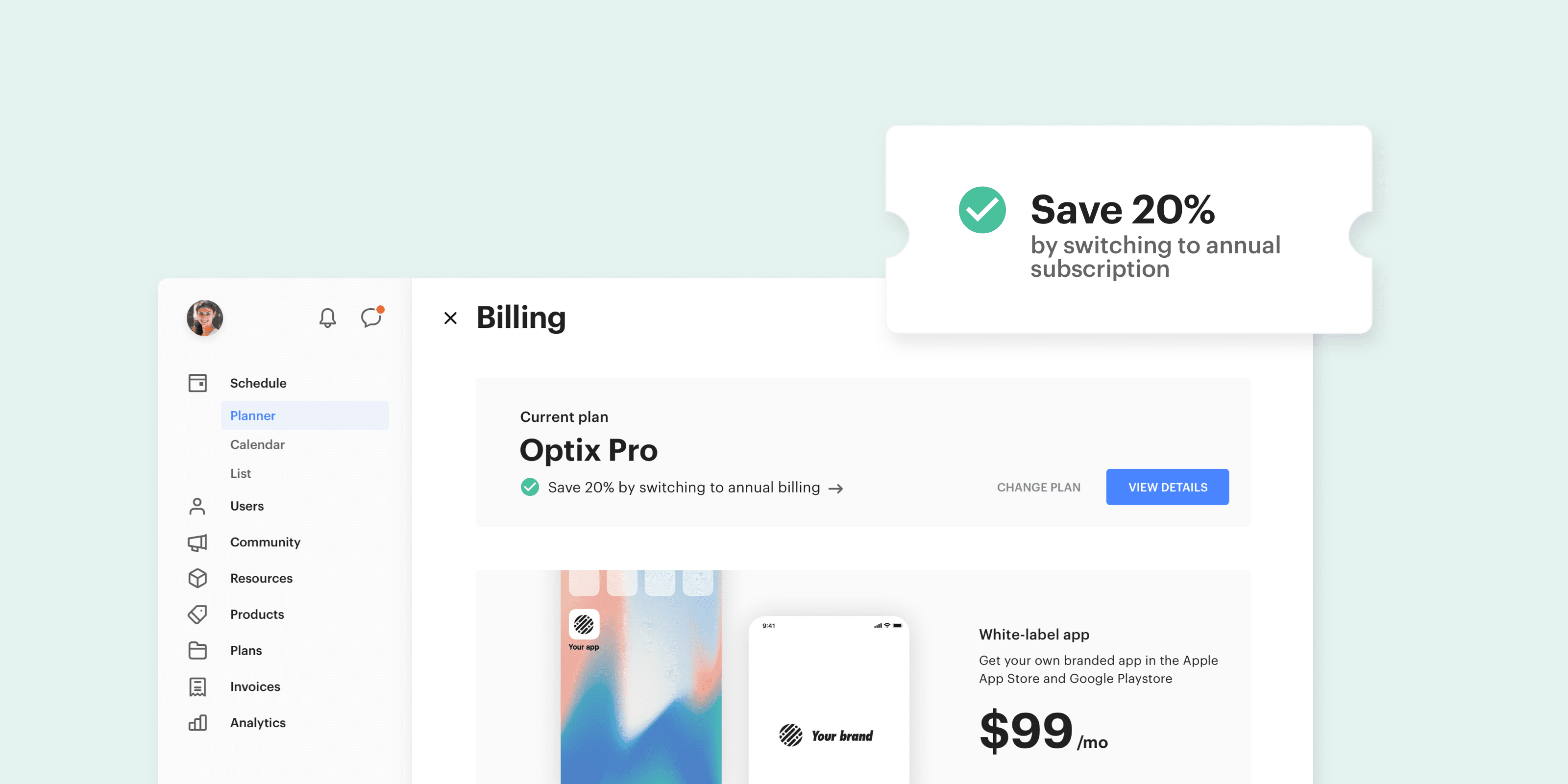 Enjoying the Optix experience? Whether it's through our powerful tools, educational content, or our stellar support, Optix is here to enable your success. That's why we've introduced an Annual pricing plan. Same benefits, same product, but at a 20% discount! Check out our pricing page to browse the benefits that come with your current subscription, and evaluate whether an Annual plan may be right for you.
For users: New location details section on the mobile app Home Screen
We always strive to enable a seamless user experience. That's why you may have noticed our newest update in the mobile app! Scroll down to the bottom of your home page to interact with a sleeker design that showcases your location information front and center. You can always update your location details and see your changes saved in real-time.
For multi-location dashboards: Default Location view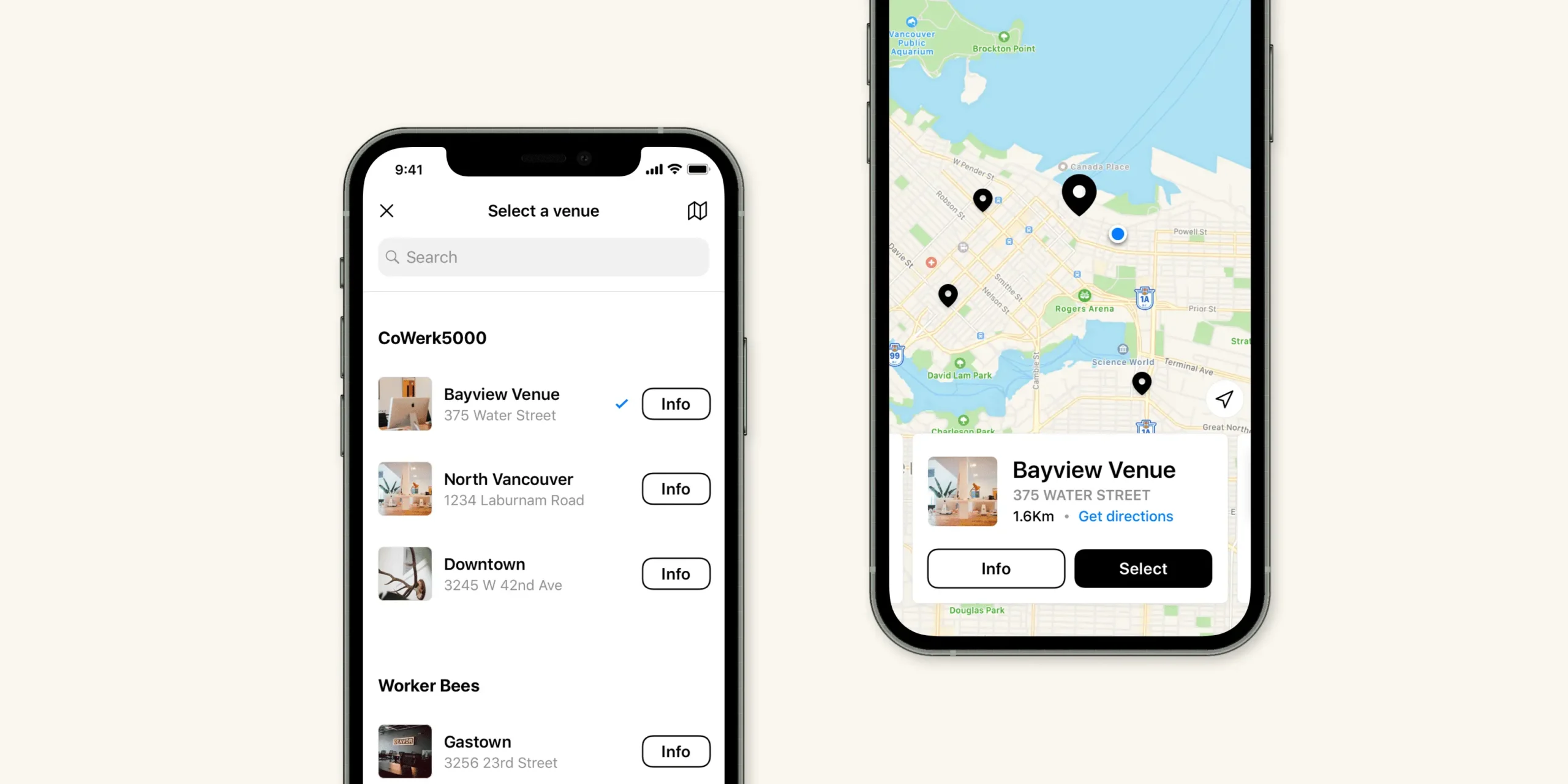 For organizations with multiple locations, you can now specify whether you'd like your Users to interact with the List view of your locations by default, or by the Map view! The Map view is a great way for your users to become familiar with the locations closest to them, while a List view allows the user to quickly select their desired location. Learn how to make this update in your dashboard's Settings.