Blog
What's new in Optix: January 2021
Learn what we've added to Optix in the month of January
January 28, 2021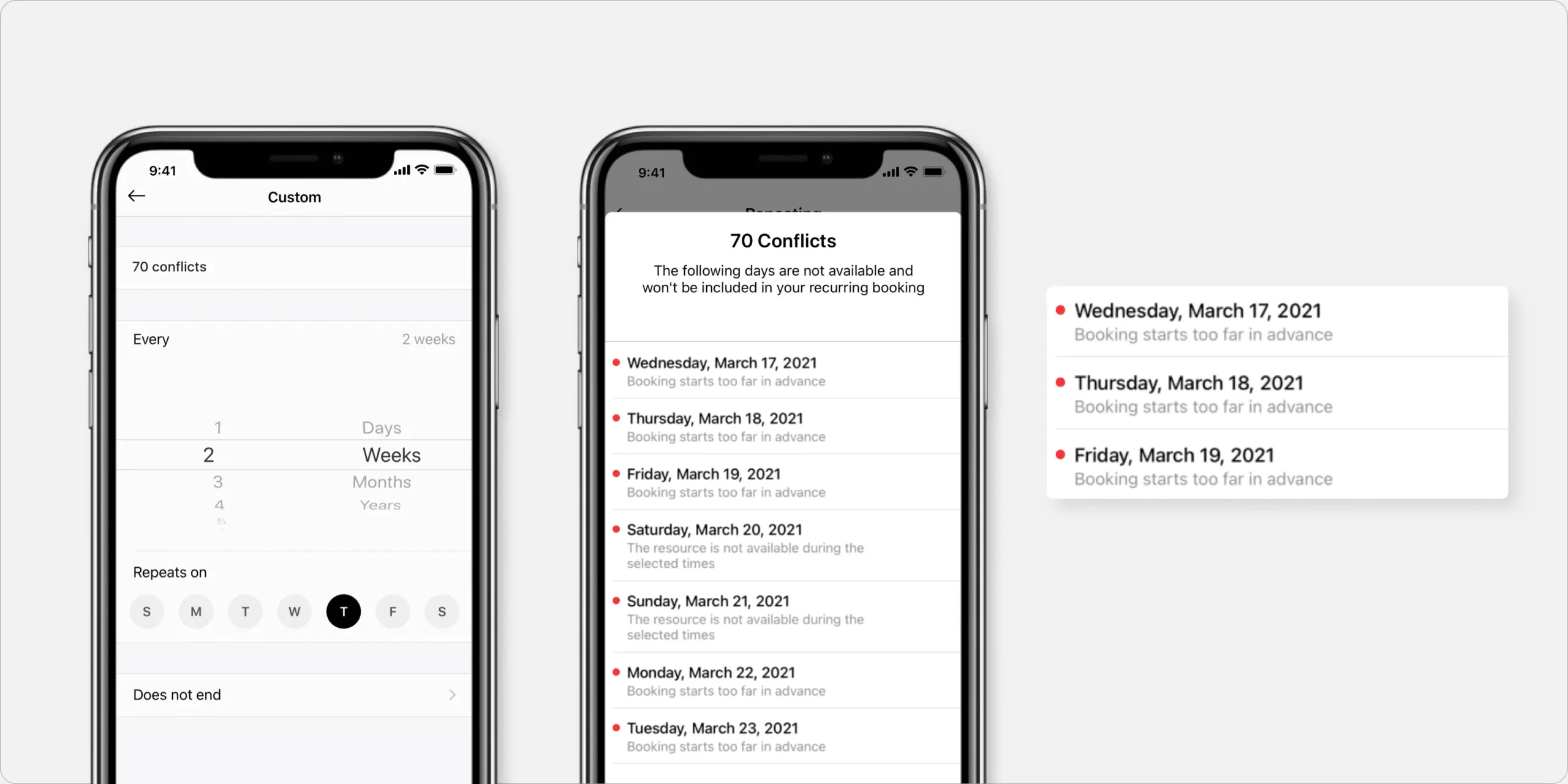 We've started off the new year building powerful features and functionalities to help your coworking business grow. This month we've launched new features for the Sign up widget that lives on your marketing site, an improved Payments page to help you better understand your payment records, made repeat bookings easier for your users, and more! Without further ado, let's get into it.
For admins: Specify a single plan for the Web Sign up Widget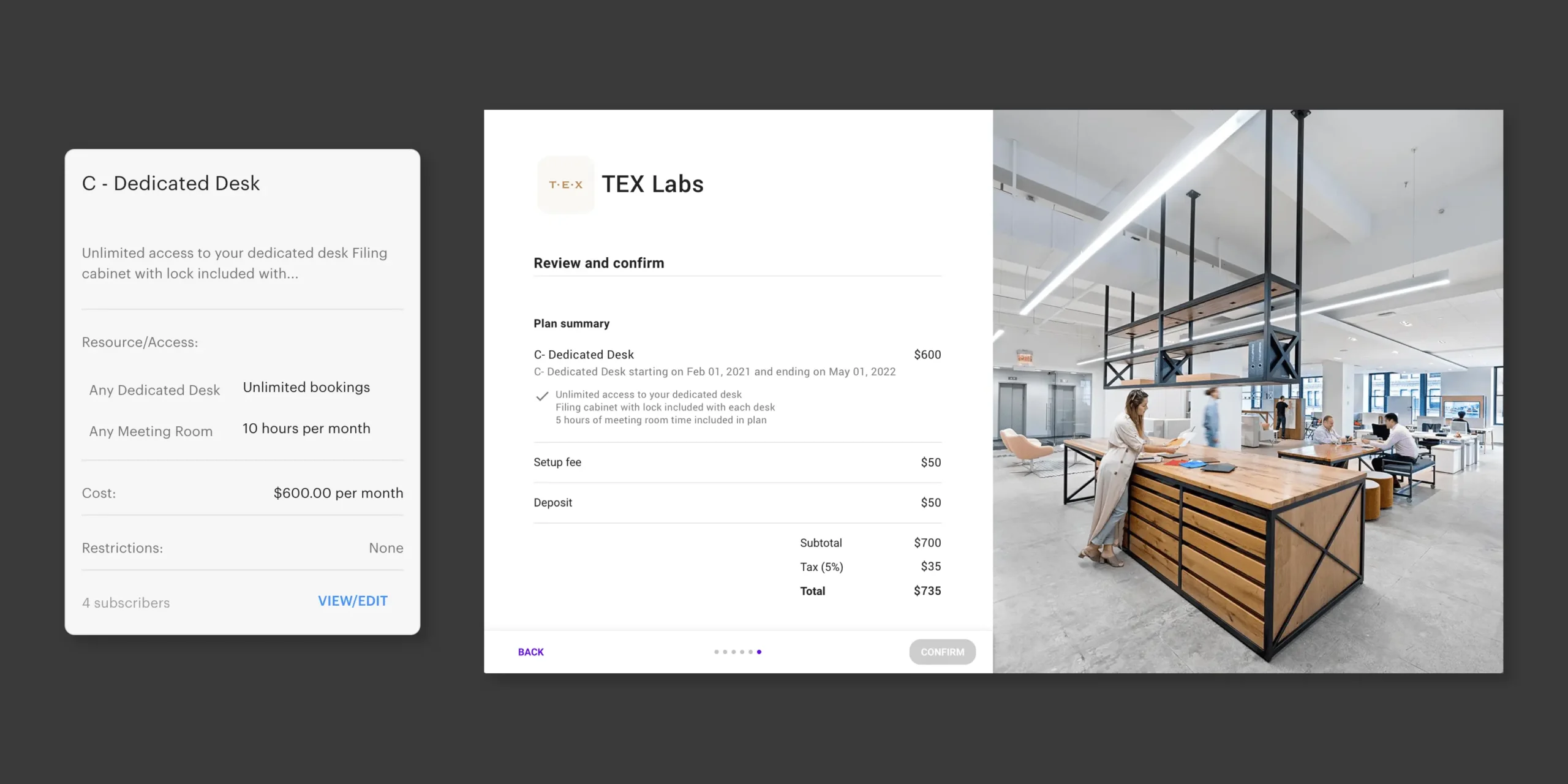 You now have the ability to showcase a specific plan in the Web Sign up widget. Before, all plans that were marked 'Public facing' displayed in the Sign up widget, but now you have the ability to select individual plans. This new ability is a great marketing tool for you to promote your most popular plans, allowing you to only display the plans you're looking to sell.
Or, you can have custom 'sign up' buttons for each plan, so you can create individual marketing pages to sell each plan. Learn how to embed just the transactional element by reading this FAQ.
For admins: Improved Payments page
We've updated the Transactions page in your web dashboard to have more details on the record of your payments. The page has been updated to be called 'Payments', and now when you hover on a row, you'll see a tooltip that explains the reasoning for a payment, and has new card icons to make it even more clear which payment method was used. Learn more here.
For users: See the reason for a conflict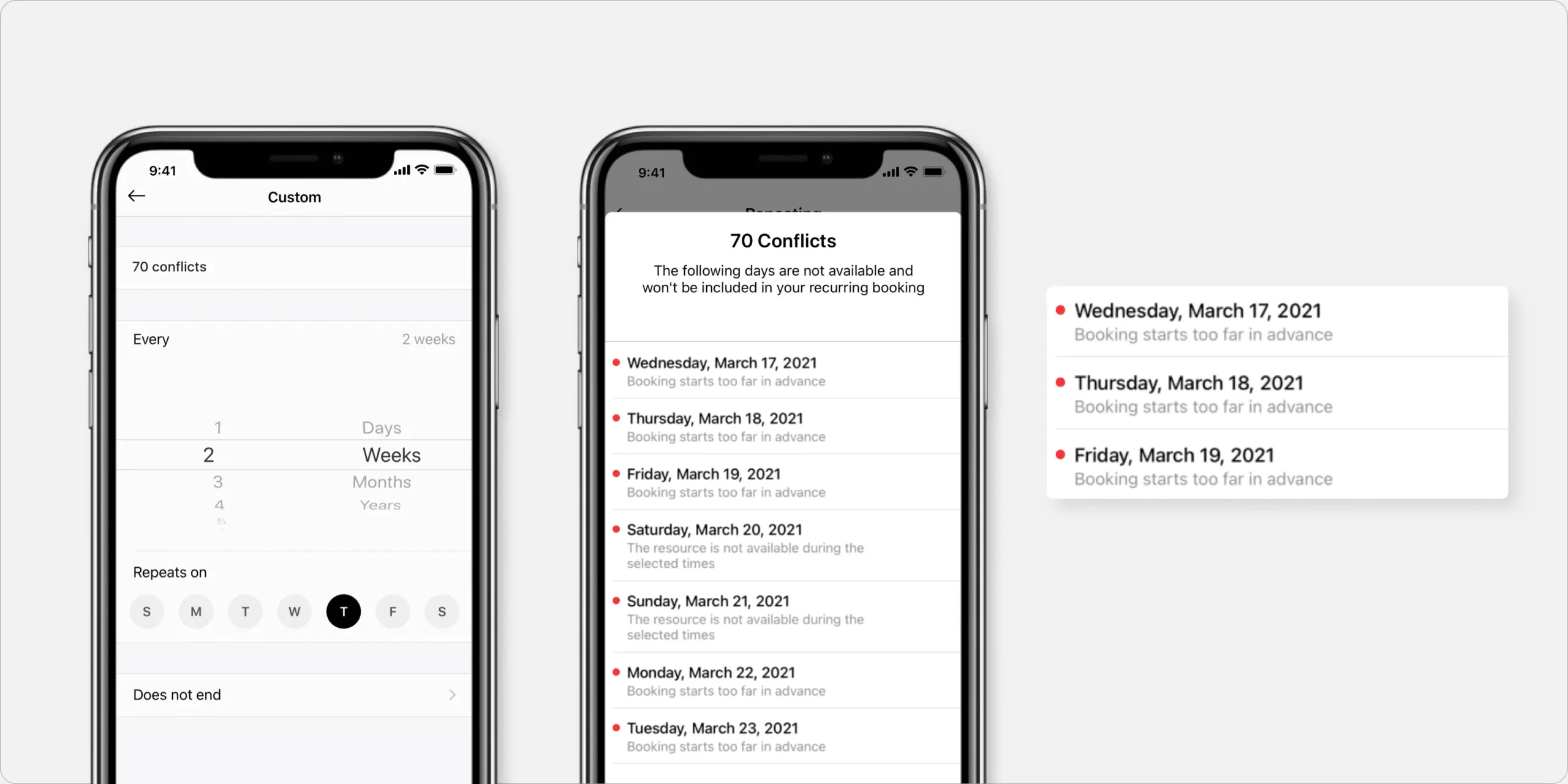 We've improved repeat bookings for your users in the mobile app so that now when they create a repeat booking, and there's a conflict, they're able to see what the conflict is. Examples include: Book in advance limit reached, Resource already booked, and more. Learn about the various conflicts by reading this FAQ.
For admins: Void a paid invoice if the invoice has no payments/refunds
You can now void an invoice that has no payments or refunds associated with it. This means, that if an invoice balance is $0 and is marked as 'automatically paid', you can now void the invoice to keep your invoicing page clear. If the invoice has any payments, refunds, or balance transactions ("credit applied"), you can remove the payment, then void it. Learn how by reading this FAQ.