Supported Languages
English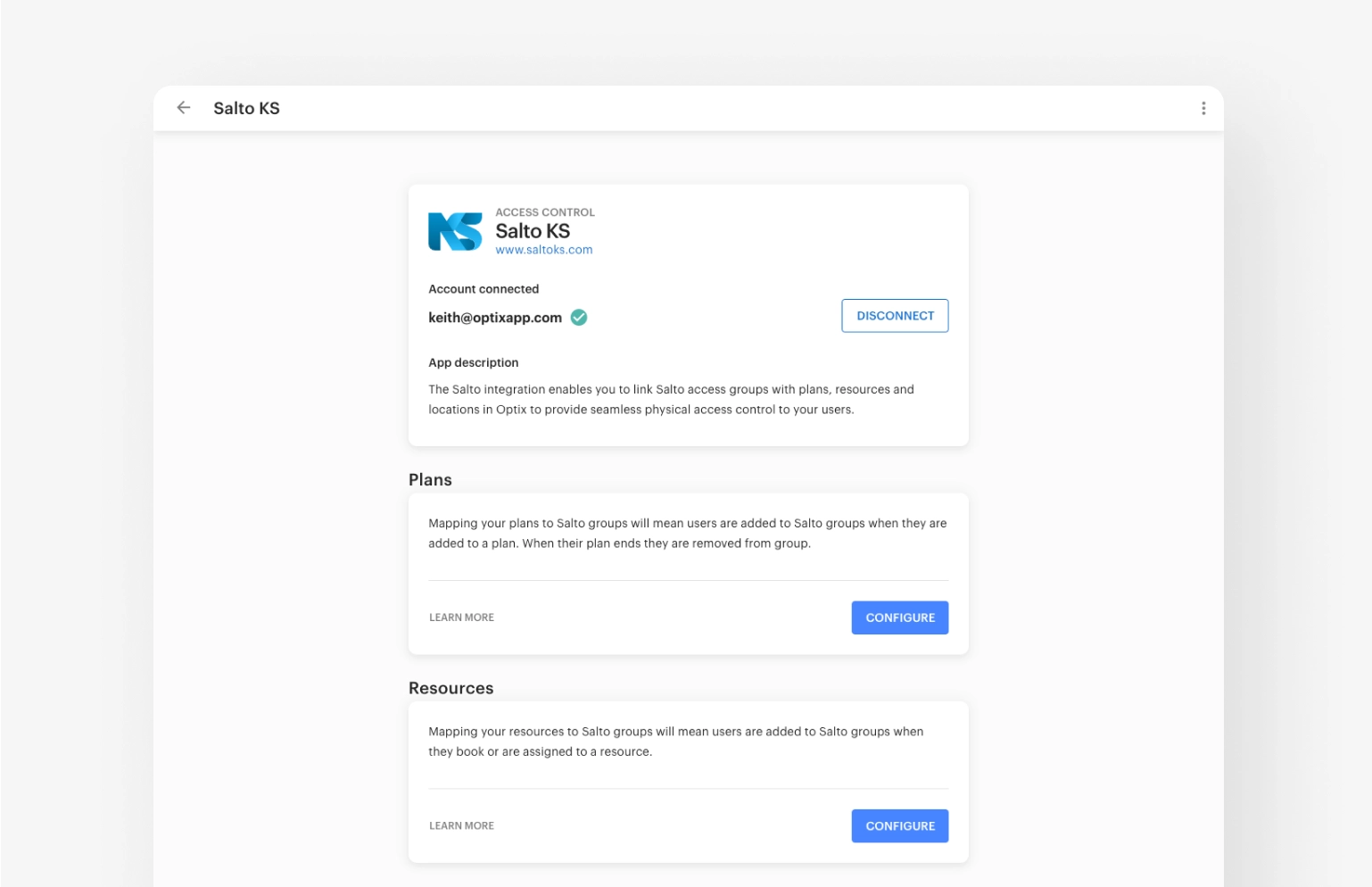 Optix and Salto Integration
The Optix and Salto KS integration works to automate access control for users, without compromising on the security of your space. 
Customize access to your space

Improve oversight as to who is in your space and when

Grant access to users based on properties in Optix

Automate access control in your space
Salto KS is a cloud-based access control system that helps you improve the security of your space, gain valuable data and analytics into space usage and keep your access up-to-date in real time.
Looking to integrate Optix with Salto KS? Follow the steps below:
Install Salto in Optix

Configure and connect your Salto account using your Salto username and password
Learn more about how to connect Optix and Salto KS in our FAQ.
Link Salto access groups with plans, resources, and locations in Optix

Automatically add users to the corresponding access group in Salto when a user is assigned a plan in Optix

Automatically add users to the corresponding access group in Salto when a user has an assignment in Optix

Automatically add users to the corresponding access group in Salto when a user makes a booking in Optix

Automatically add users to the corresponding access group in Salto when a user checks-in in Optix