Blog
Future of Work with Darryl Bosa
Meet Darryl Bosa, founder of the Burnaby, BC-based Spacekraft coworking space.
April 14, 2016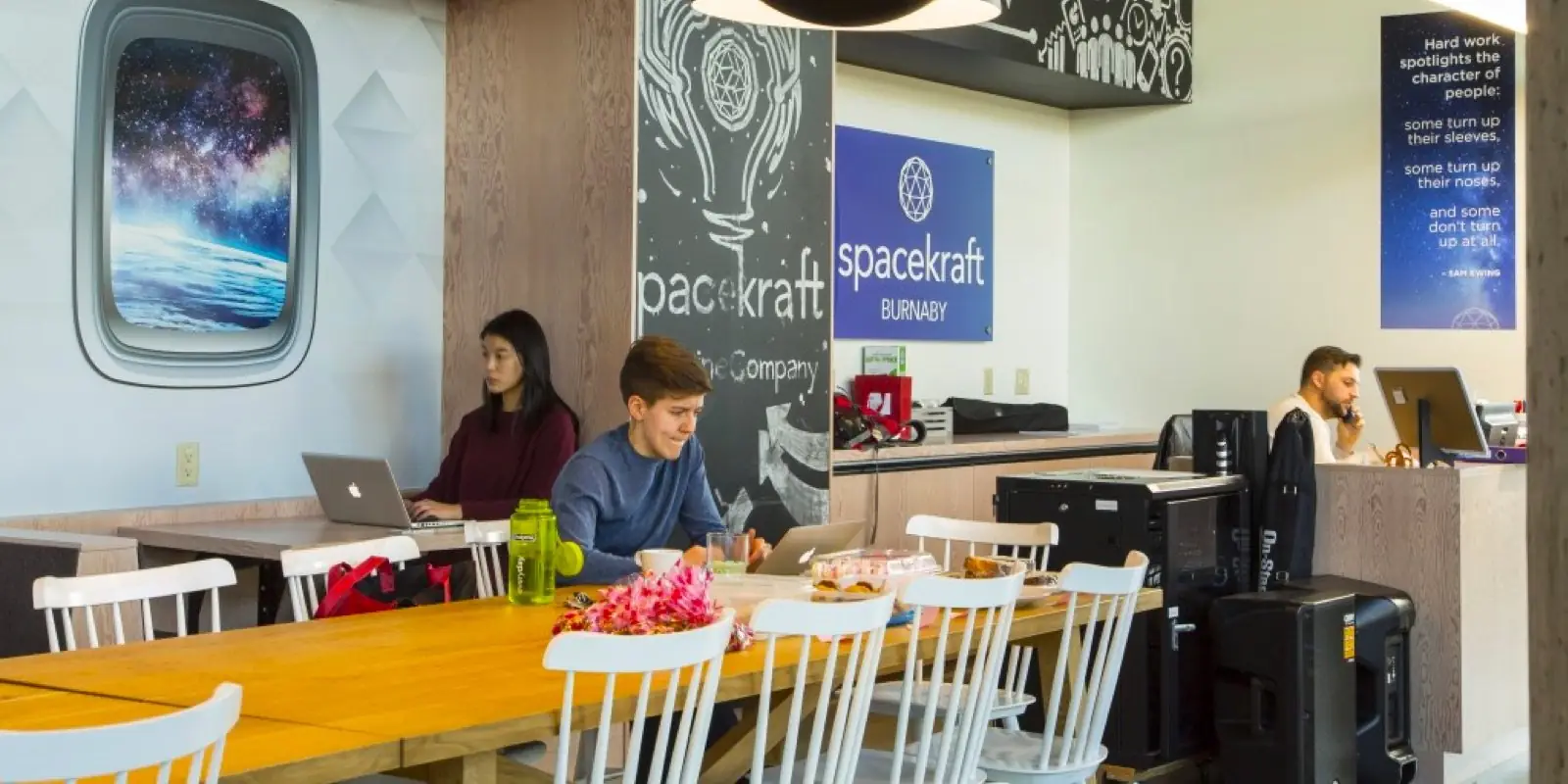 This week we had a chance to speak with Darryl Bosa, founder of Burnaby-based coworking space Spacekraft which launched in the fall of 2015. With 10,000 square feet of space, 74 desks, 13 private offices and vibrant social spaces, Darryl has a vision to go above and beyond simply providing space and find ways to truly add value to Spacekraft members businesses and lives.
Darryl's story began when he started his own company in Bejing back in 2009. He was living as a freelancer and juggling learning the city's culture with growing his business. He organically (accidentally) created a coworking model that he wanted to replicate once returning back to Vancouver.
"I had this desire to take what I had learned from my experience in Beijing…it's not enough to just build an empty space; we need to figure out how we can really add value to the people who are using that space."
Darryl Bosa
Uncovering the "ah-ha" moment
He remembers seeing the influx of new rental buildings cropping up in large cities to solve the housing crisis, these large populations of people living near one another but cloistered away in their own private apartments not connecting with their neighbors. He believed they were missing out on a crucial chance to form intentional community in the place where they spent so much of their day-to-day.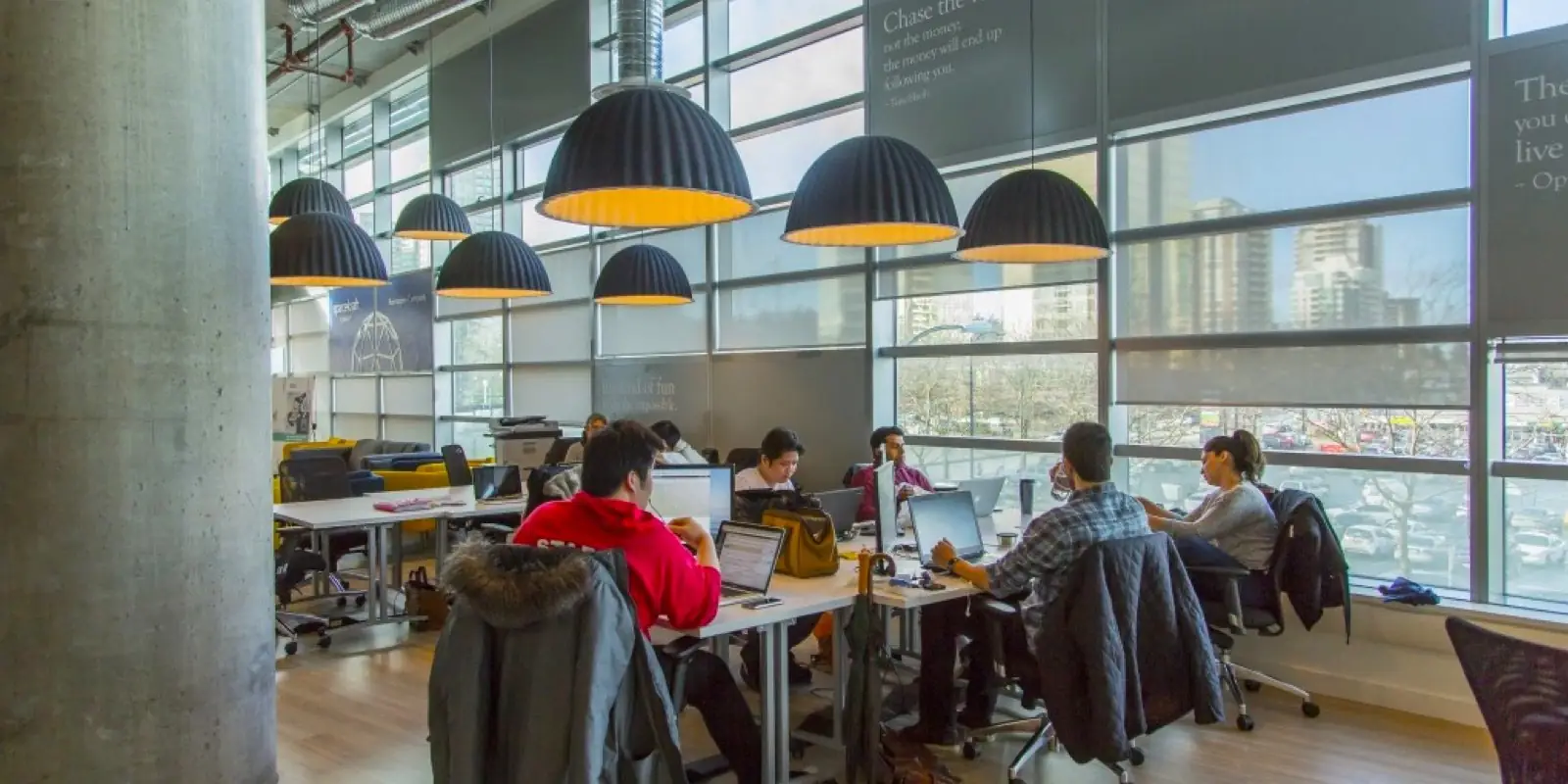 This led Darryl to decide to hire consultants to help him plan out his coworking space to better support humans' inherent needs and behaviors. He remembers realizing the moment when he drew the parallel between a desk in a coworking space and an apartment building within a high rise: "they're units being rented within a greater space." Darryl describes this as his a-ha moment.
Make what you love a viable business
Darryl breaks down the way in which SpaceKraft's philosophy settles neatly in the middle of the spectrum between idealist dreamer and logical realist:
"I want my members to be making money so they're not plowing through some pipedream, and then they're stressed again and they're worried about what they're going to do. We want our members to be able to build sustainable businesses."
Darryl Bosa
However Darryl isn't simply focused on finances–he's a firm believer in the concept of living your dream. He also wants to find a ways to support Spacekraft's members in finding ways to pivot their dreams until they make money doing it. Darryl has used this philosophy to craft programs and offerings for his members across three categories: business, personal development, and finance.
Business
The core of the SpaceKraft philosophy focuses on helping members become more efficient workers, streamlining their actual business plan. Darryl is a huge believer in the power of Grit, which is equal parts Passion and Perseverance (more on this later) and, in Darryl's eyes, is a major differentiator between successful and unsuccessful businesses.
"Not everyone is going to come up with the next unicorn…[so] how can we help our members cultivate a feeling of perseverance where they will continue along with pursuing what they're passionate about?"
Darryl Bosa
He sees people constantly enter the space excited about an idea or in the early stages of forming their own business, but in a month the magic wears off and they burn out. SpaceKraft's role is to help them learn perseverance and teach them how (and when) to pivot. Which leads right into the second component of SpaceKraft's offering.
Personal development
One optional program of which Darryl is quite proud is the Goal Setting Sessions–weekly sitdowns with anywhere from 4-15 people where members share their goals and results from previous weeks as well as their goals for the upcoming week.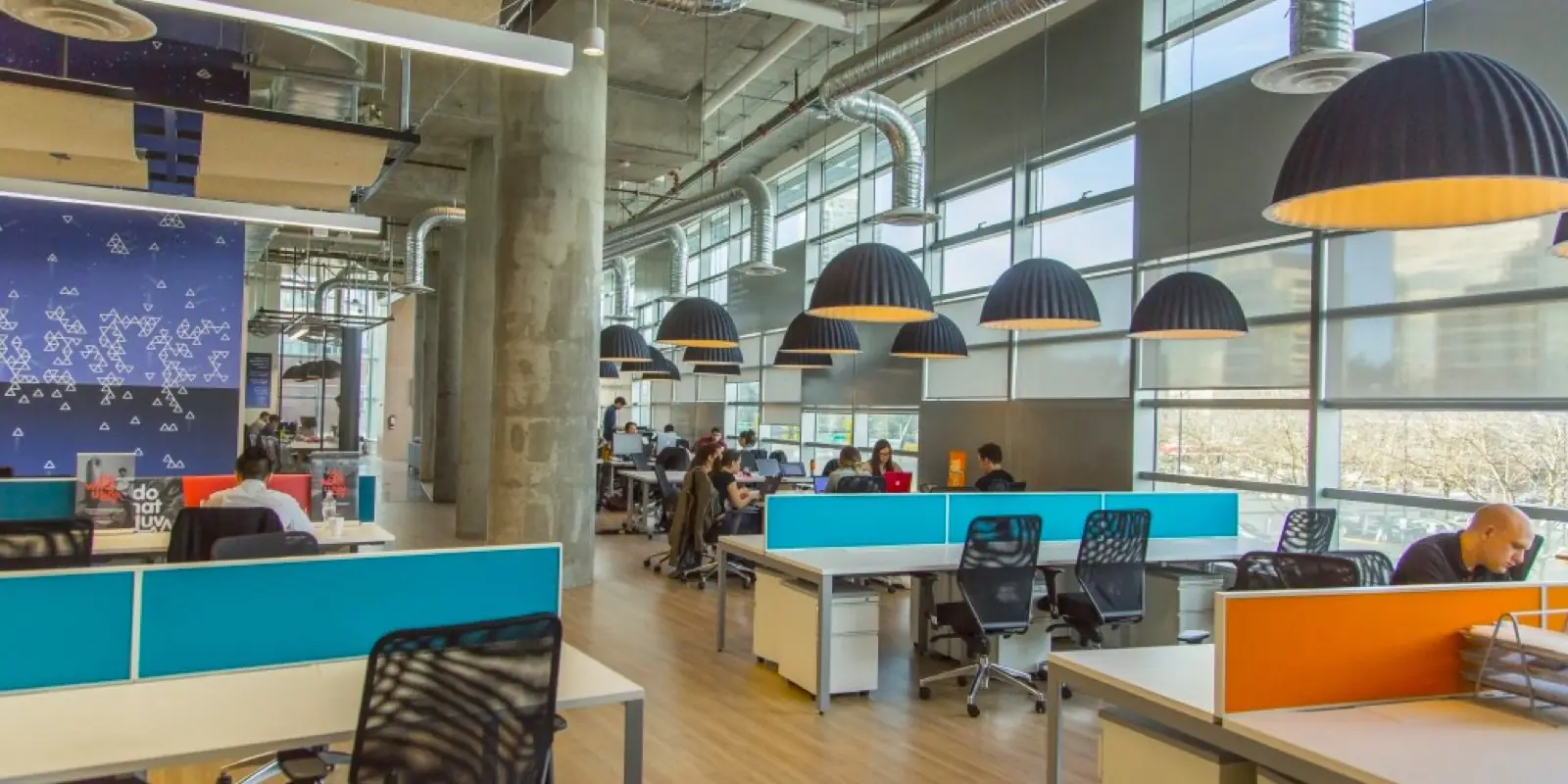 Once a month, members have the opportunity to share updates in their personal annual goals–everything from running daily to locking down $250,000 of financing. Darryl shares with a bit of a smile that they even had someone come in with the goal of getting a date (which he was happy to report they achieved). Darryl feels that sharing your goals out loud makes you more likely to achieve them, offers you crucial accountability. We have different roadblocks when it comes to achieving our goals (people are often their harshest critic or their biggest pushover), but many people find success when they vocalize what they want to achieve.
Finances
Darryl formed relationships with as many local businesses as possible to get SpaceKraft's members discounts for goods and services that they would use or purchase in their daily life, including: restaurants, carshare programs, even finding a way to secure a discounted extended health benefits package (dental, optical, etc.) for freelancers handling that financial burden themselves. The goal with this program is to search for ways to lower their members' absolute monthly expense, which in turn allows them to focus more energy and time on their business and families, hopefully alleviating some stress in the process.
Football players as freelancers: unlikely inspiration
If you had to guess where Darryl draws inspiration as a venue host, the answer might surprise you. Back in February, Darryl discovered this article and shared it with his twitter followers.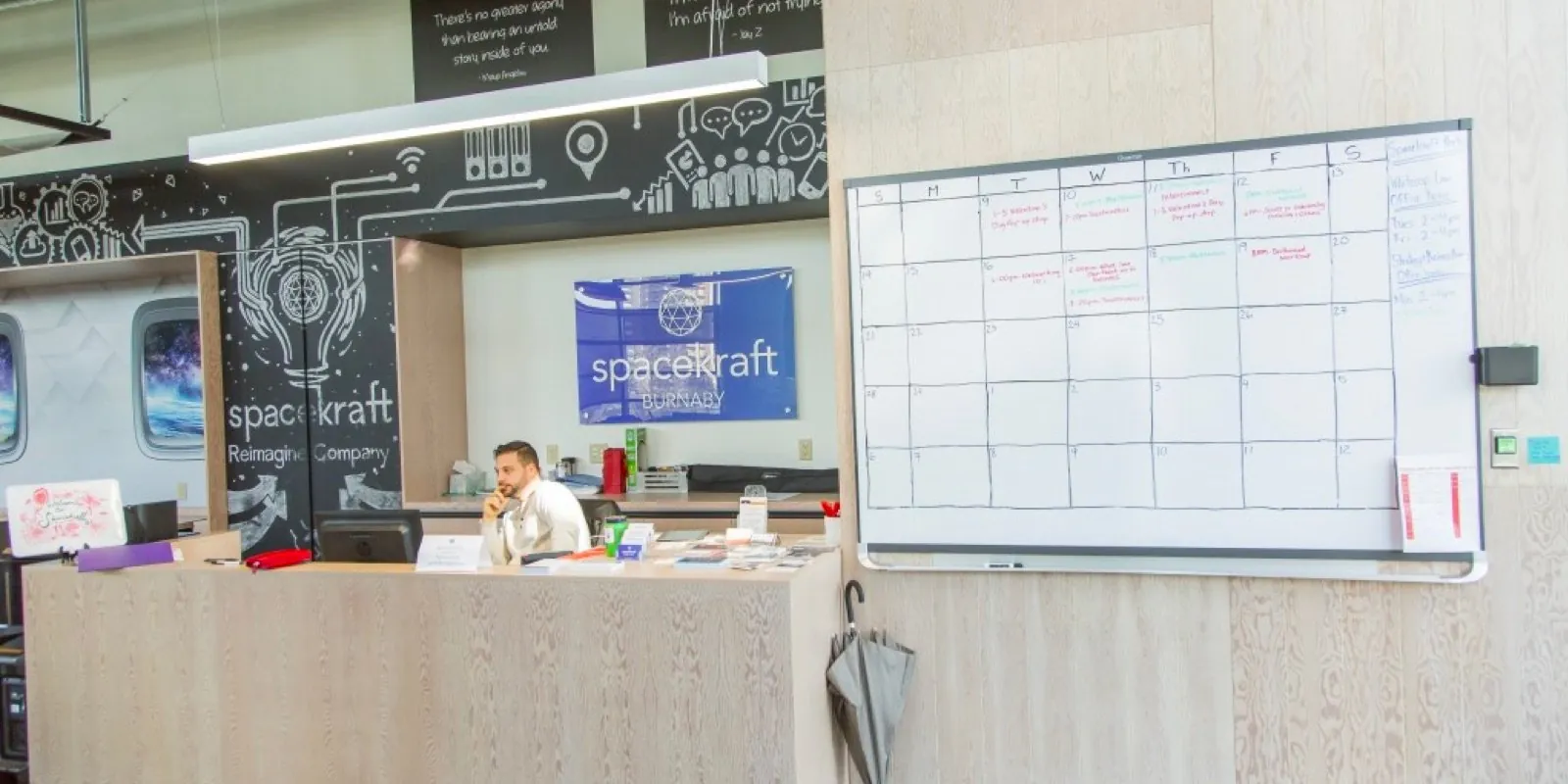 "When you're in that state of personal greatness, whatever you do reflects that. And if we can help our members become great as they see themselves, maybe that will penetrate through how they work…if we can get them in that state of mind on a regular basis, to create these habits where they're being held accountable and doing it with their fellow coworkers, then I think we can get them on the right path towards that sustainable business."
Darryl Bosa
In many ways, this is his sole purpose as a coworking venue host. He wants to change the lives of his members much in the same way that coach Pete Caroll has impacted the lives of his Seattle Seahawks, both on AND off the field. "If we can match our members on a continual basis with what their goals are and if we can help them achieve that, that is real success for me," says Darryl. If you can quantify achievement and success and you can show that you have an environment and a culture where people actually do get things done, where they're incentivized to get things done and they're willing to empower OTHER people to get things done, that's the next frontier of coworking."
Fostering community through intention
Darryl feels the same rules for success apply for both coworking hosts as well as those using the space. It all comes back to the lesson he learned from the Seattle Seahawks–grit,perseverance, and determination will get you everywhere, whether you're running a coworking space or working out of one. He sees the difference between successful hosts and those who struggle as coming down to the simple matter of intention.
"People pick up on subliminal messaging. If you say you care about your members, you have to actually follow through. You get to know them, you realize who you should connect them with who's already in the space, you follow up and check in with them by name and ask them about how that pitch meeting went that you discussed with them last weekend. It's hard to create a network when you don't want to spend any time doing it."
Darryl Bosa
The word "community" has been used to the point of exhaustion within the context of coworking spaces and all of the magic this word one held has basically evaporated. In Darryl's eyes, forming an intentional community takes time and reciprocal relationships. Too much take without any give (from members OR hosts) ensures a community will collapse. Reciprocal relationships cultivate a thriving coworking space–it's really that simple.