Blog
What's new in Optix: May 2021
Learn what we've added to Optix during the month of May
June 4, 2021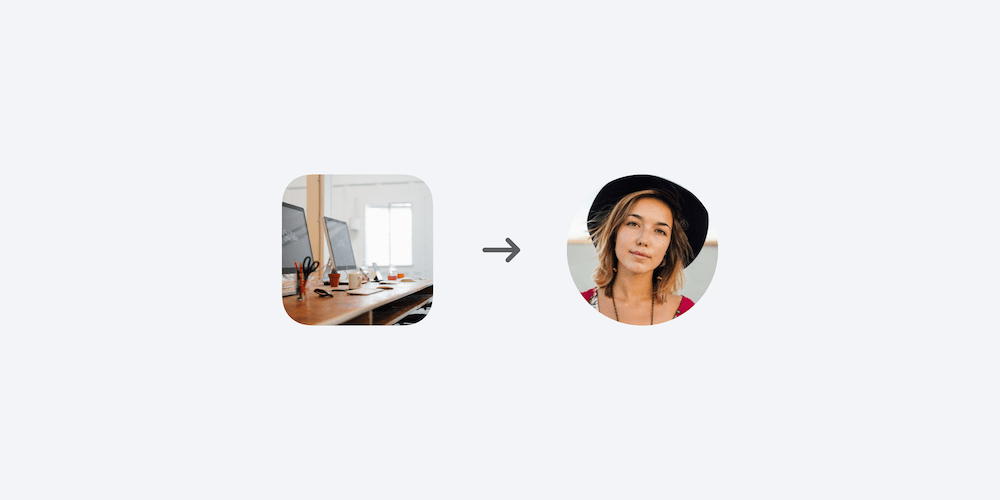 Another month, another round of new features to help you optimize your Optix experience! We've added the ability to create Custom Resource Types, offer bookings in Time Slots, visibility into invitees that declined or didn't respond to an invitation, and added a Zap for newly created leads.
We know you're going to love these features! Read on to learn more.
For admins: Custom Resource Types 🎤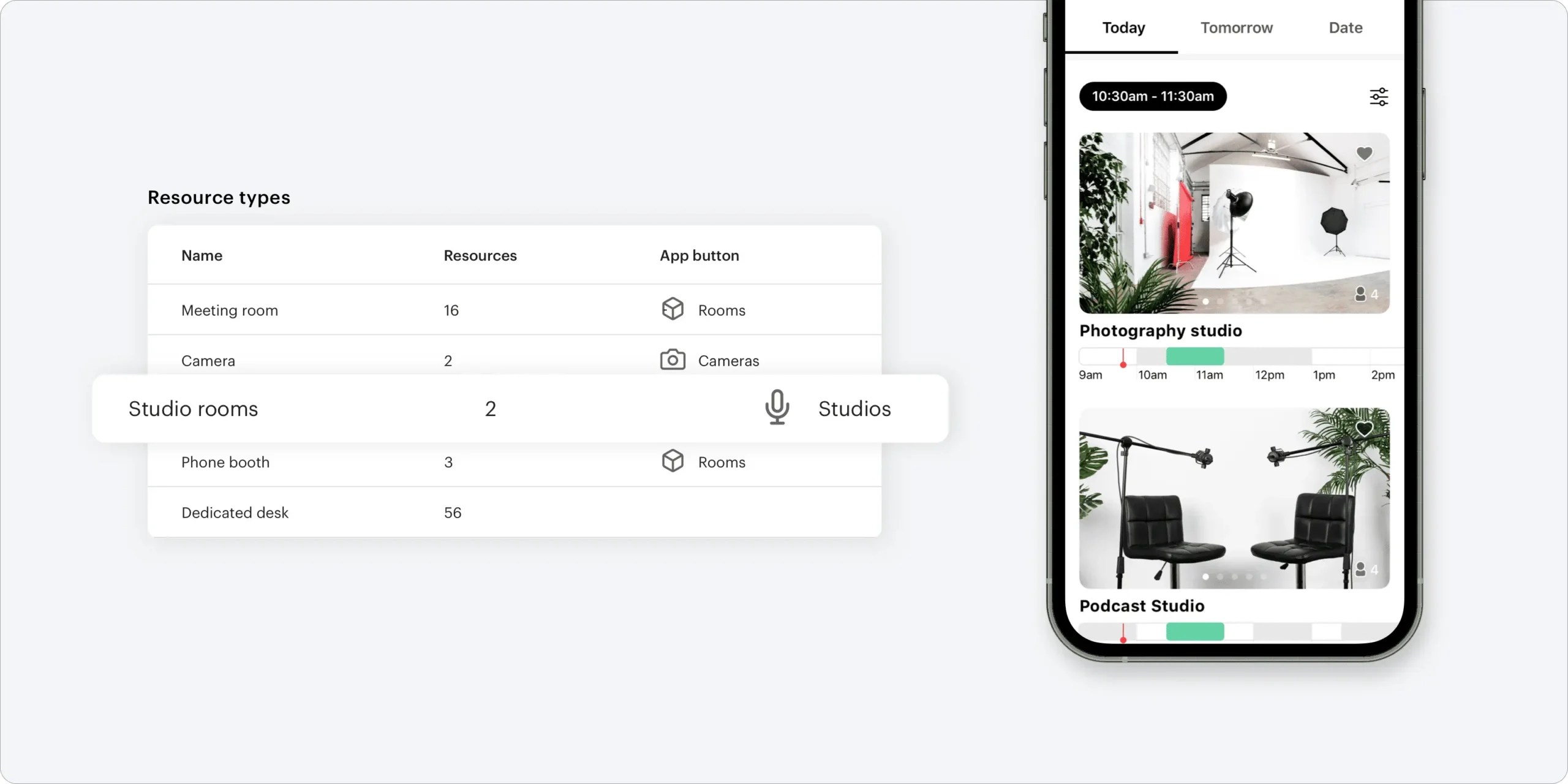 We're excited about this one! In the Optix dashboard, Resources have always been desks and rooms. With Custom Resource Types, you can digitize anything and make it bookable in the Optix app. Whether it's a podcast mic, parking spot, or other industry-specific equipment offered at your space, it's all bookable in Optix!
This new feature unlocks a whole lot of great perks. Customize your amenities to include your printer, TV monitor, or other special equipment offerings at your workplace. Bulk edit multiple resources at once to save time on manual changes in Optix. You can also view your multi-resource schedule with the new gallery view.
Interested in setting up some new Custom Resources for your community? We've got an article for that: How do I create a resource type?
For admins and users: Time Slots 🗓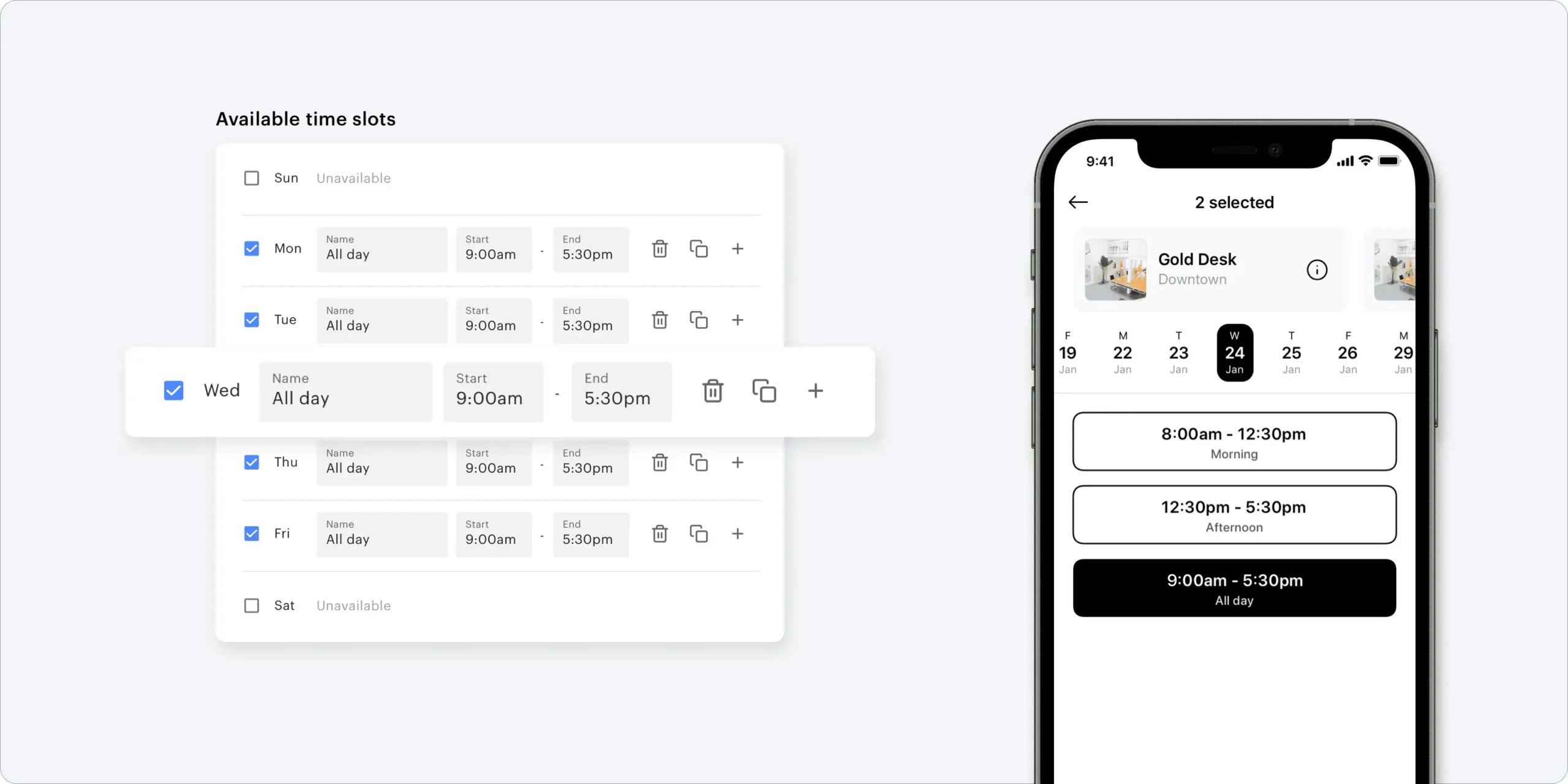 With the release of Custom Resource Types comes the ability to book any resource as a Time Slot. Up until now, resources were booked by user 'free select'. Now you can set up any resource type to be bookable with either the free select or time slot options. Custom availability within the free select booking allows you to offer even more specific scheduling options to your users.
With time slots, users will be required to book for the entirety of the predetermined block of time. Create as many time slots as you like, even if they overlap or extend past your hours of operation. This update brings more flexibility and customization, so your business can offer more benefits to your community.
Learn more about how you can allow bookings on Optix app, by reading this resource on Time Slots.
For admins: Invitees show on admin booking view when not responded or declined ✅ ❌ ❓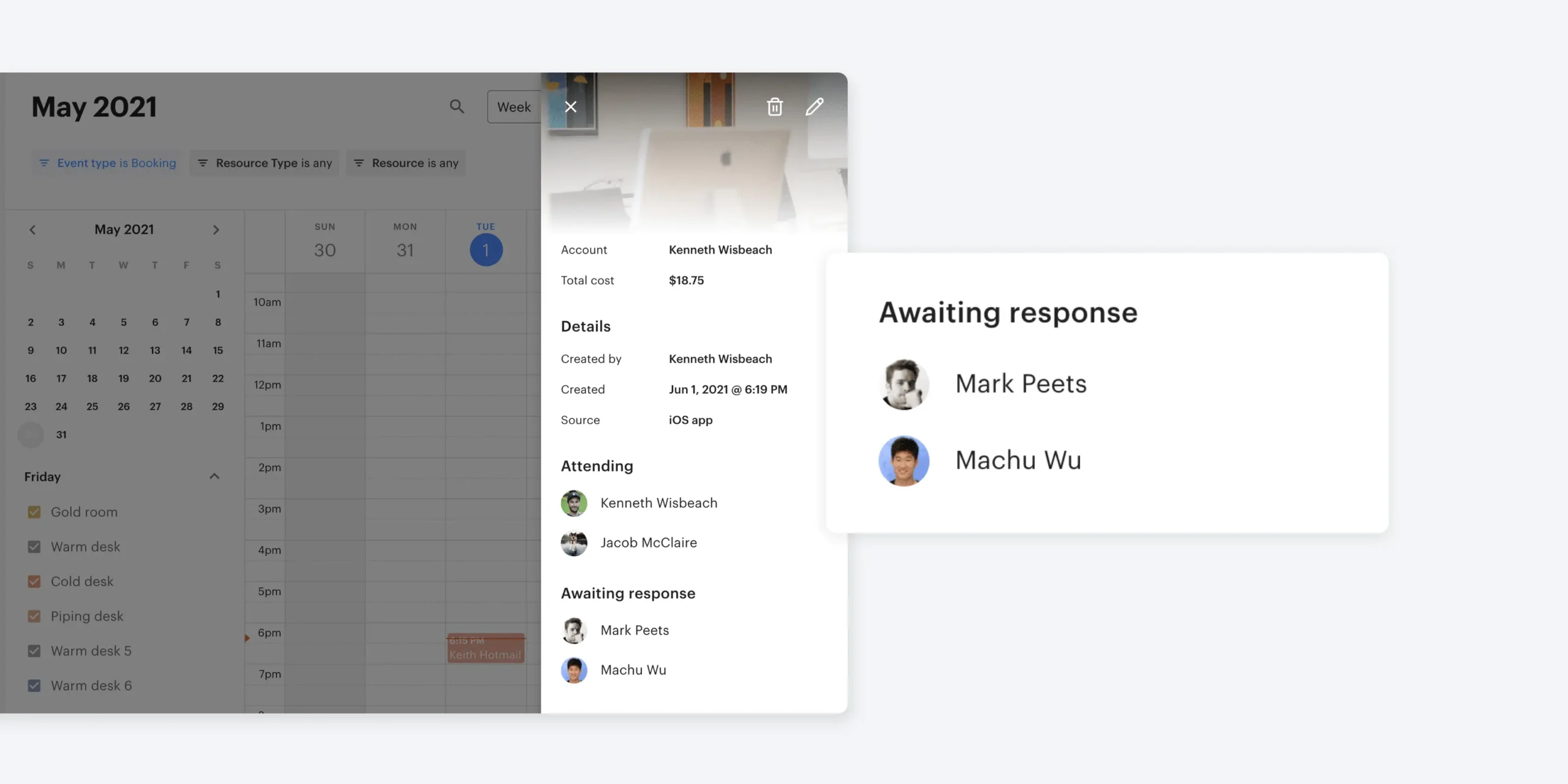 Everyone knows one: That person who doesn't respond to invites and then shows up anyway. Now you can keep track of your foot traffic by monitoring booking invites. View a list of all the people you've invited to a booking, regardless of whether they've accepted, declined, or responded to the invitation.
This feature lets you monitor the people who've been invited to come in and out of your workplace. You'll always be aware of the people in your space, and have a record of their presence. This is handy for contact tracing purposes and general security.
Learn more about viewing invitees here.
For admins: New Zapier trigger for newly created leads (with a one-hour delay!) ⚡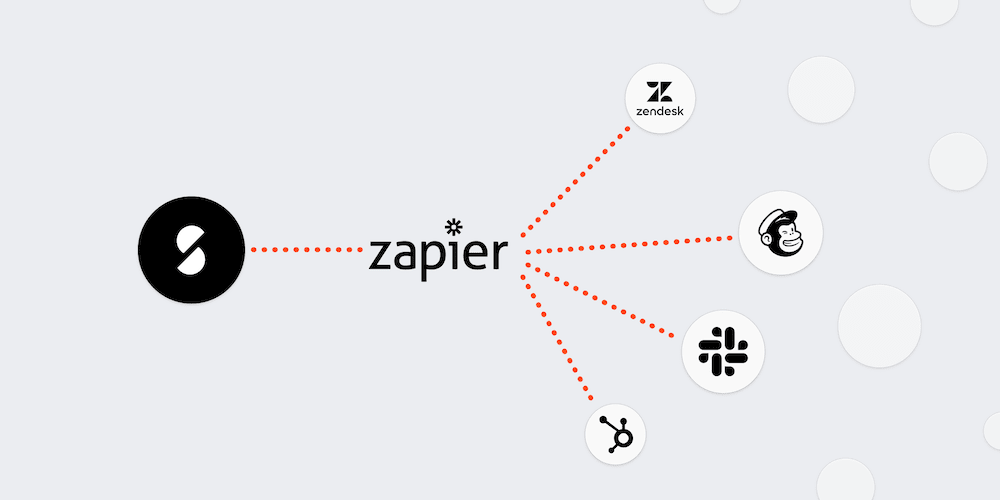 Engage your prospective leads, and keep track of them, from within your dashboard by using a Zapier trigger that targets new leads. If a new lead hasn't quite bought in or finished the sign-up process, you have the tools to reach out and nurture them through your sales funnel.
Online sign-ups can take some time. When your new lead briefly steps away from the computer to locate a credit card, they don't want to return to emails reminding them to complete their sign-up. That's why we've designed this trigger to fire an hour after a lead has been detected. The delay ensures your engagement emails aren't premature (or bothersome) to new prospects who are taking a little longer to complete their sign-up.
Learn more by reading this article about how Optix works with Zapier.