Blog
What's New in Optix: November 2021
Learn how we've added to and improved the Optix platform
November 24, 2021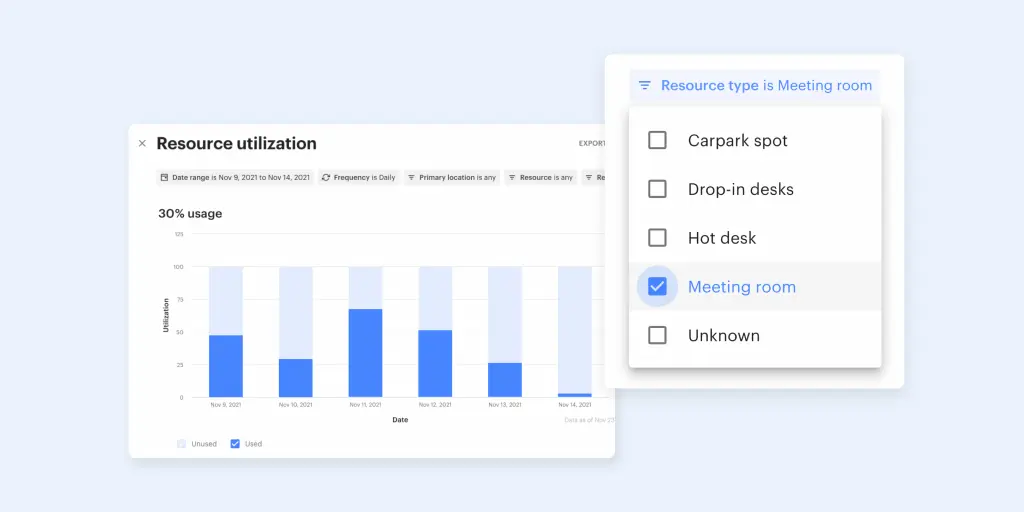 As the month comes to a close, we're filled with joy – not only because the holiday season is approaching, but also because we have some exciting new features to share with you this month!
Whether you're looking to provide autonomy and ease of use for your Users, learn more about the Optix platform, or increase the visibility of your Resources, we've got you covered. We can't wait to show you what we built; let's jump right in!
For admins: Users cannot cancel bookings if the minimum booking time is not met ⏰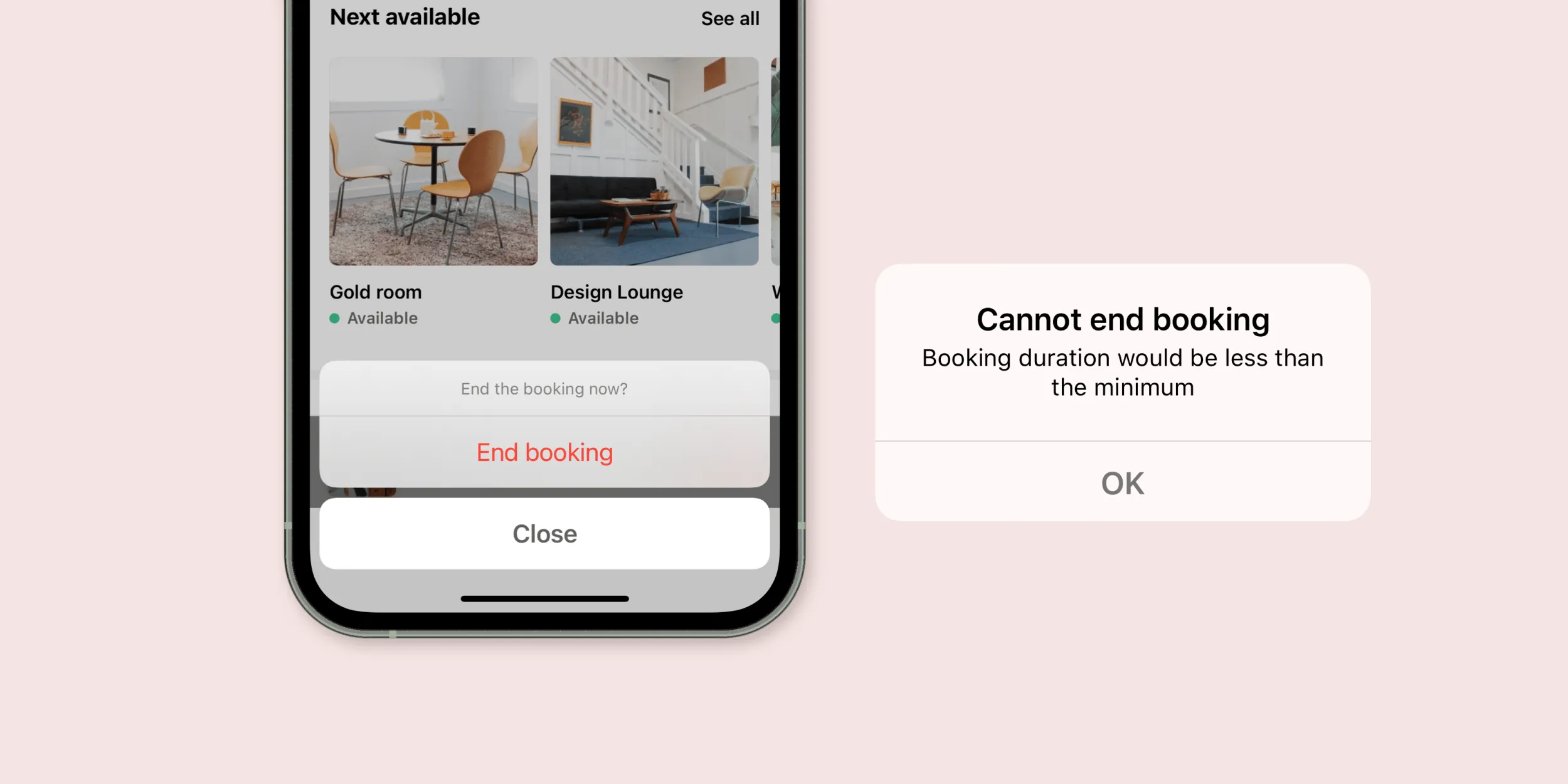 You've made a setting, so let's keep it that way. Users will not be able to cancel a booking if they haven't exceeded the minimum booking time. Protect your time and ensure your users are complying with the terms you've configured to benefit all coworkers in your space. Configure your minimum booking time by editing your Resources.
For admins: Enable your users to filter your drop-in bookings by Types 👇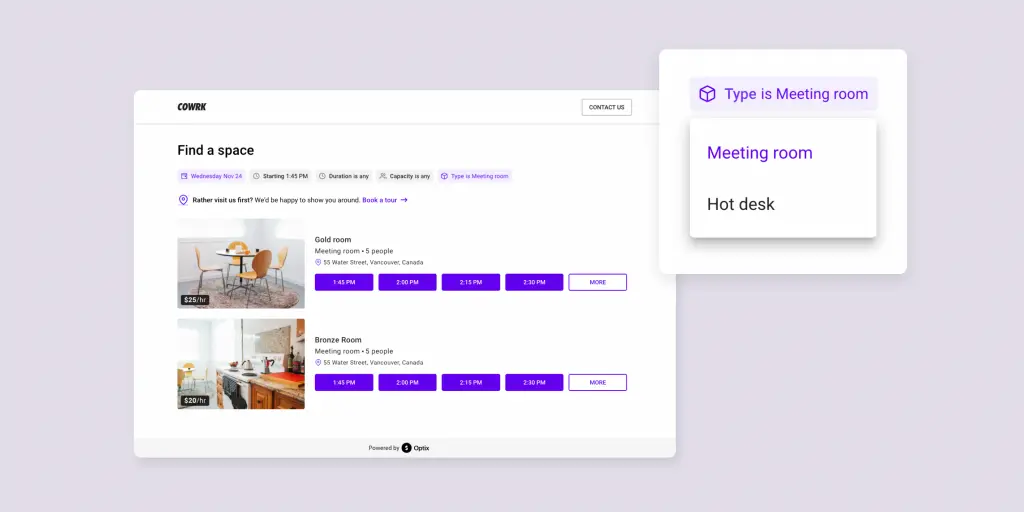 When enabling bookings on your website, help your users easily navigate through to find the exact Resource they're looking for. Whether they're looking for a hot desk for the day or a private office, using Types to filter will help them get from A to B seamlessly.
Wanting to use your web widgets to your advantage? The drop-in bookings widget is simple to implement and easy to find.
For admins: Resource Types on Utilization Report 📊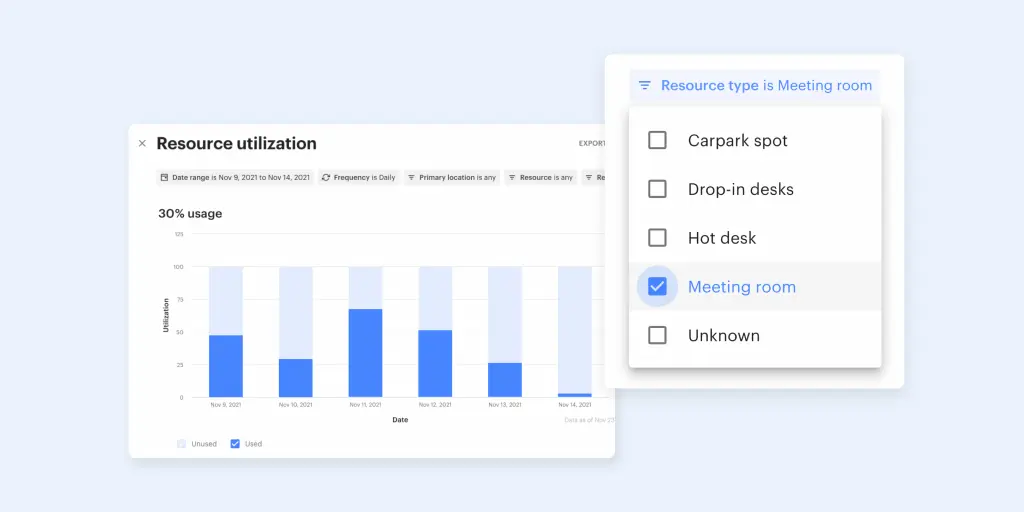 For additional insight into the day-to-day of your business, we've added Resource Types to our Resource Utilization report. Use this and any additional filters to customize the view of your report for your needs, based on information that you're collecting for that upcoming meeting with your team or out of personal interest! Learn more about the analytics we collect to make data-informed decisions.
For admins: Control Plan start dates for your Users 📆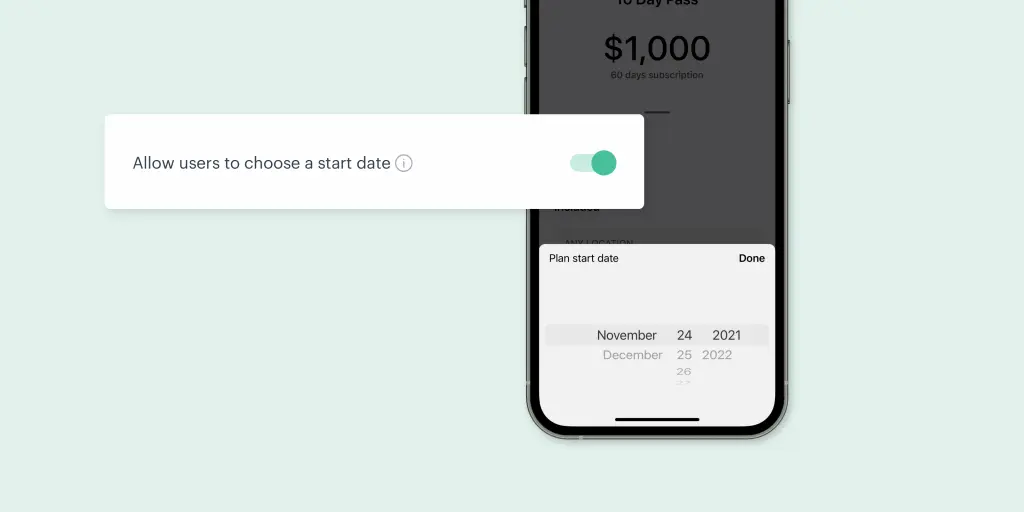 When your users are choosing a Plan, sometimes you just want to get them started today! With this new setting, you can now ensure any new Plan sign-ups begin the day they're purchased by your users and immediately come into effect.
Save your admins time and enable your users as soon as they walk into the door (or open the app). Update your preferences in your dashboard Settings.
ICYMI: Updated Kisi Integration 🔑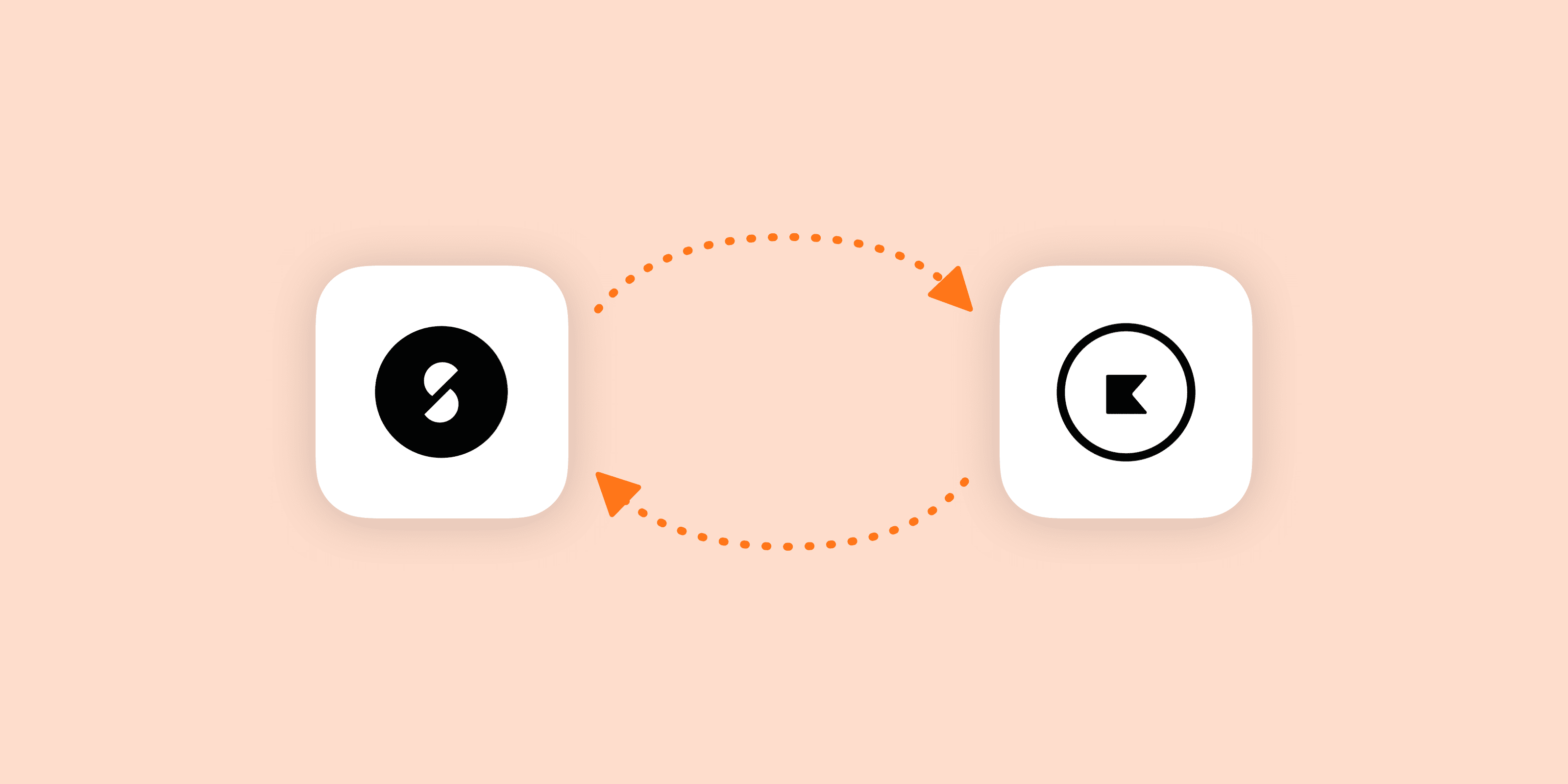 In case you missed it, we wanted to draw your attention to our updated Kisi integration. In addition to the existing Plan capabilities, this update comes with Booking, Assignment, and Check-in support. Check it out!