Blog
Exploring the Coworking and Incubator Model
Exploring the intersection of coworking and business incubator services
July 7, 2022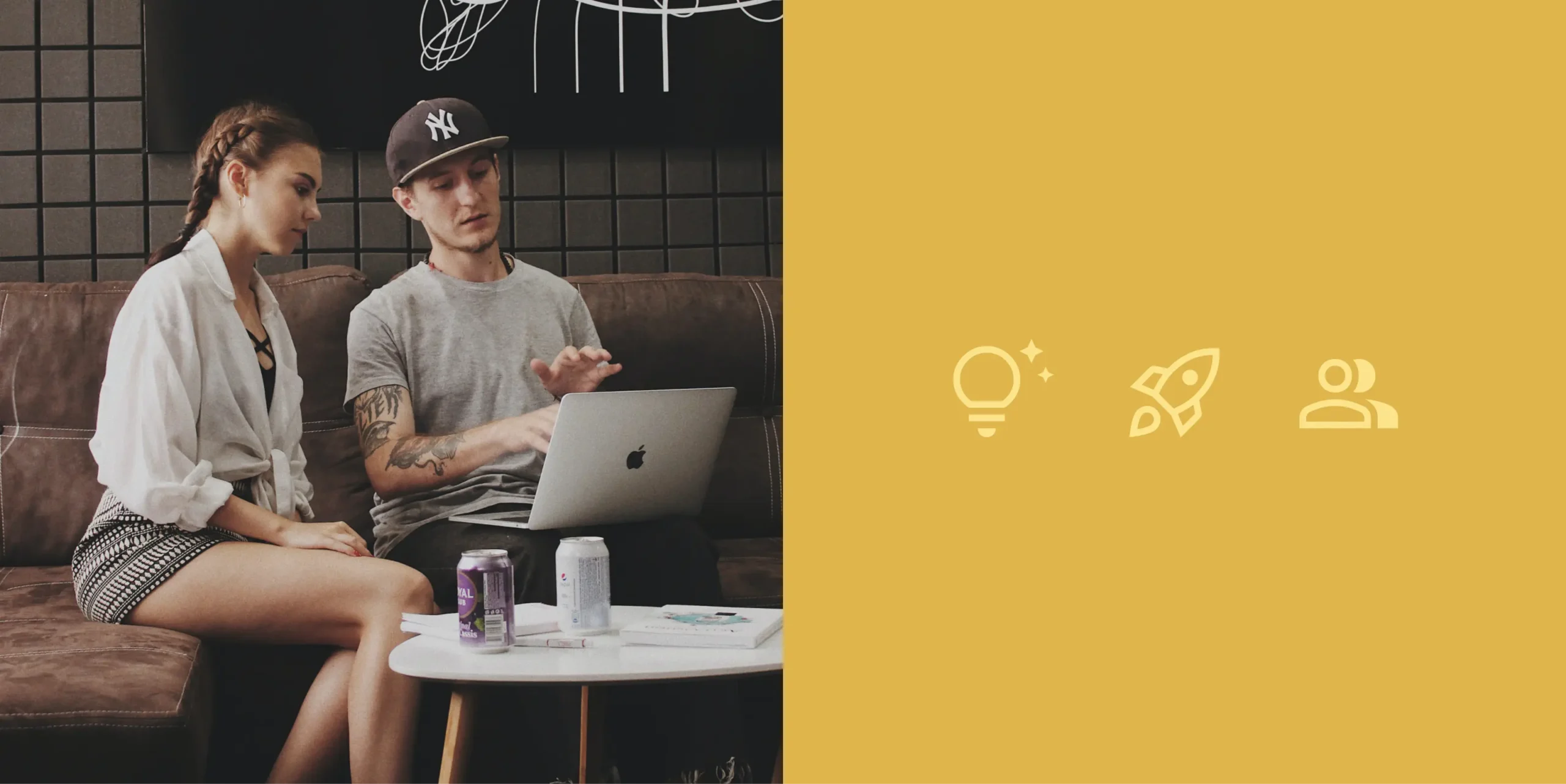 Summary
A business incubator is a program or service designed to provide early stage start-ups with the resources they need in order to grow
When combined with coworking, they can be a wonderful way to differentiate your space and provide value to your members
Coworking spaces have always been a popular choice for budding entrepreneurs and new founders trying to get their businesses off the ground.
Because of this, some coworking spaces have expanded their offerings to include incubator services and programs.
Apart from the usual coworking offerings like desks, internet, and coffee, these spaces also offer incubator services including programming, networking opportunities, and mentorship – all designed specifically for up and coming start-ups.
In this article we're going to explore the intersection of coworking and business incubation with the help of two Optix clients, Thin Air Labs and CENTERFUSE.
Thin Air Labs is an ecosystem studio igniting venture growth for the greatest human impact. Their expertise and background with working with early stage ventures and entrepreneurs make them a perfect consultant for the implementation of incubation services within a coworking setting.
CENTERFUSE is an innovative coworking space in the heart of Downtown Historic Manassas and offers a platform that infuses collaboration for like-minded people and promotes lasting opportunities.
Together we'll unpack everything you need to know about offering incubator services in your coworking space.
What is a business incubator?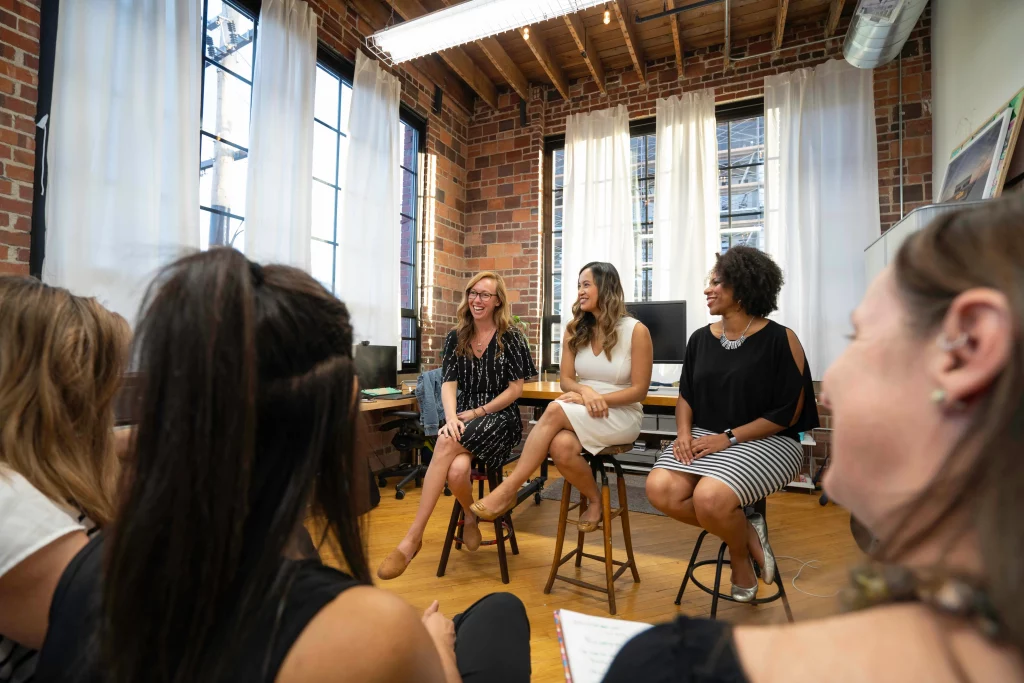 First, it's important to understand exactly what a business incubator is and what they do.
A business incubator is a program or service designed to provide early stage start-ups with the resources they need in order to grow. These resources can include:
Mentorship and education
Experienced management teams
Financial capital
Access to investors
Office space
They have been around since as early as the 1950's, but have become increasingly popular over the last twenty years.
Thin Air Labs offers a variety of incubation services to their members through two different service lines: Product Traction and Funding Catalyst.
The Product Traction service team consists of experienced entrepreneurs and venture builders who will lean in with founders to help them with product strategy, growth and engineering horsepower.
The Funding Catalyst team consists of experienced entrepreneurs and venture builders with deep science and tech experience who help founders get their venture investment ready and identify, prioritize, and secure the right sources of capital to support their journey.
Their specialized teams work with founders depending on where they're at in their business journey and what kind of services they need.
"Ventures often fail at the earliest stages because of a few common obstacles that are preventable when founders have access to the right guidance and expertise. Thin Air Labs was created to match our experienced team of startup professionals with founders so they can overcome those obstacles and de-risk their ventures to build amazing global scale companies."
Leah Sarich, Head of Story at Thin Air Labs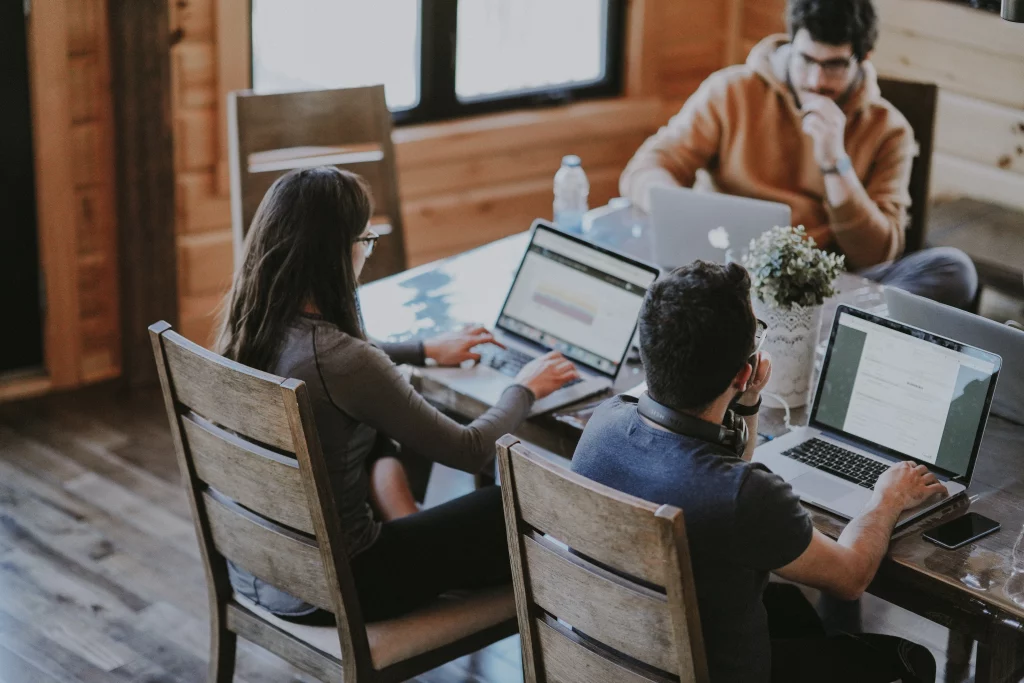 What are incubator coworking spaces?
Incubator coworking spaces are coworking spaces that offer resources and services designed to support early stage startups and founders.
These spaces offer more than just what you would find in a typical coworking space. They also provide mentorship, networking opportunities, keynote speakers, and more designed specifically for startups.
One such coworking space offering these services is CENTERFUSE, an innovative coworking space in Manassas, Virginia. They offer their members:
A thriving community of like-minded entrepreneurs
Weekly networking programs and coworking events
Monthly hosted lunch and learns
Free on-site counselling
Not every member of the coworking space needs to be in the incubation program. However, because of this unique set of services offered, your space will naturally appeal to those looking for these types of offerings.
Traditional incubators vs. incubator coworking spaces
Business incubators and incubator coworking spaces share many similarities. They are both designed to support early stage start-ups with a focus on providing them access to resources and services.
However, there are some key differences between the two businesses. Below are some of the key reasons why:
| | |
| --- | --- |
| Business Incubator | Incubator coworking space |
| Typically give up equity in their company to join | Pay a monthly fee |
| Everyone who uses the office space is in the incubator program | Non-program members are able to use the coworking space, expanding the network of professionals potentially working in the space |
| Provides a number of services, one of which is access to office space | Provides office space, as well as other services if needed |
| Usually for a set amount of time with a determined schedule | Does not have to have a start or end date (services are on-demand) |
Incubator programs are incubators first, with access to office space second. Incubator coworking spaces are coworking spaces first, with access to incubator services second. Incubator coworking spaces serve a variety of members including start-ups, freelancers, remote workers and more.
The two have very different business models (equity vs. membership fee), but operate with similar objectives: to help their clients thrive.
"Founders are uniquely qualified to build their venture. As service providers, we're here to help founders bring their vision to life by taking care of the heavy lifting required in the early stages and keep them focused on execution. Their success is our success."
Leah Sarich, Head of Story at Thin Air Labs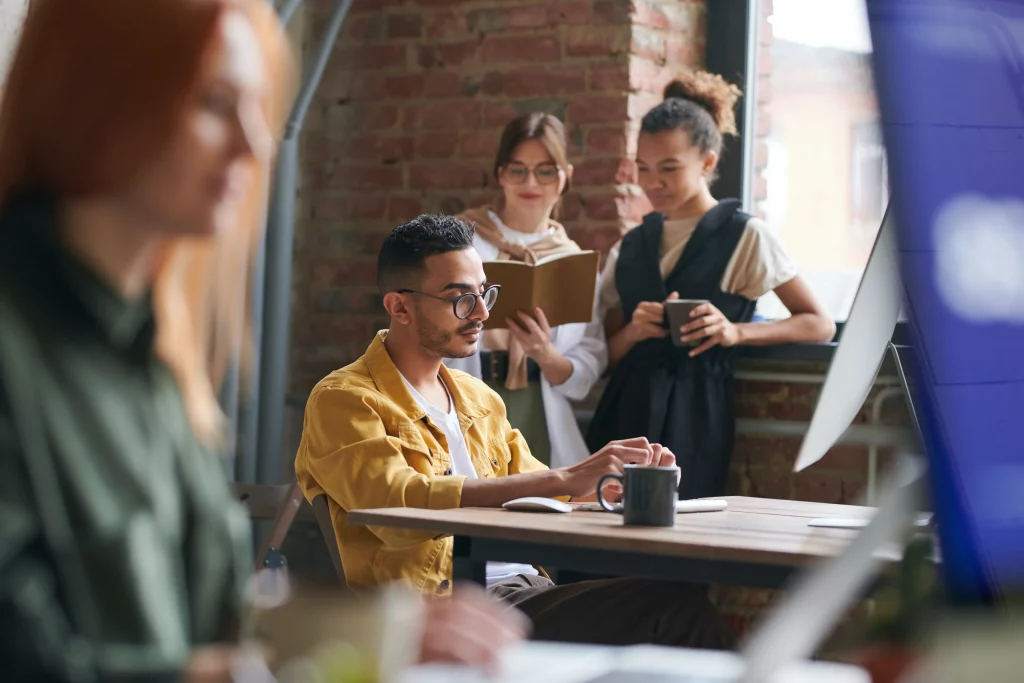 Who do incubator coworking spaces serve?
Incubator coworking spaces are perfect for people looking to get their business off the ground. Think, those with an idea that are just starting to execute on it and looking for some guidance and support along the way.
These people are new to the world of entrepreneurship and are looking for resources and a community at a low cost. They are probably at an earlier stage in their business than those looking to join a traditional business incubator and they are typically not looking to give up any equity.
In fact, they may not have anything to offer at this stage at all other than an idea.
Those who are further along in their business journey or those who are ready to take the large steps necessary to develop their business ideas may benefit more from a formal business incubator program, like that offered at Thin Air Labs.
"At CENTERFUSE, you'll find coworking memberships that are the perfect solution for many types of businesses and the self-employed including entrepreneurs, consultants, freelancers, start-ups, satellite workers, contractors and independent professionals."
Gayle Whitlock, CENTERFUSE
What are the benefits of coworking space incubators?
Similar to business incubators, incubator coworking spaces benefit their members by providing them with the resources and community they otherwise wouldn't have access to.
This in turn can:
Improve chances of business success
Enable growth at a faster rate
Build a community that serves one another
The information that members are able to access in these types of programs are invaluable in terms of growing their business. The immense benefits come no matter which services you choose.
"We have some great stories of CENTERFUSE making magic! We are impacting the lives of entrepreneurs, their employees, and their families as the founders realize their small business dreams.  We have witnessed someone starting out on the kitchen table – moving to CENTERFUSE and in short order expanding into a new larger office or even buying a building. CENTERFUSE provides the foundation that enables and supports this magic – it's our member's energy and drive that makes it real."
Gayle Whitlock, CENTERFUSE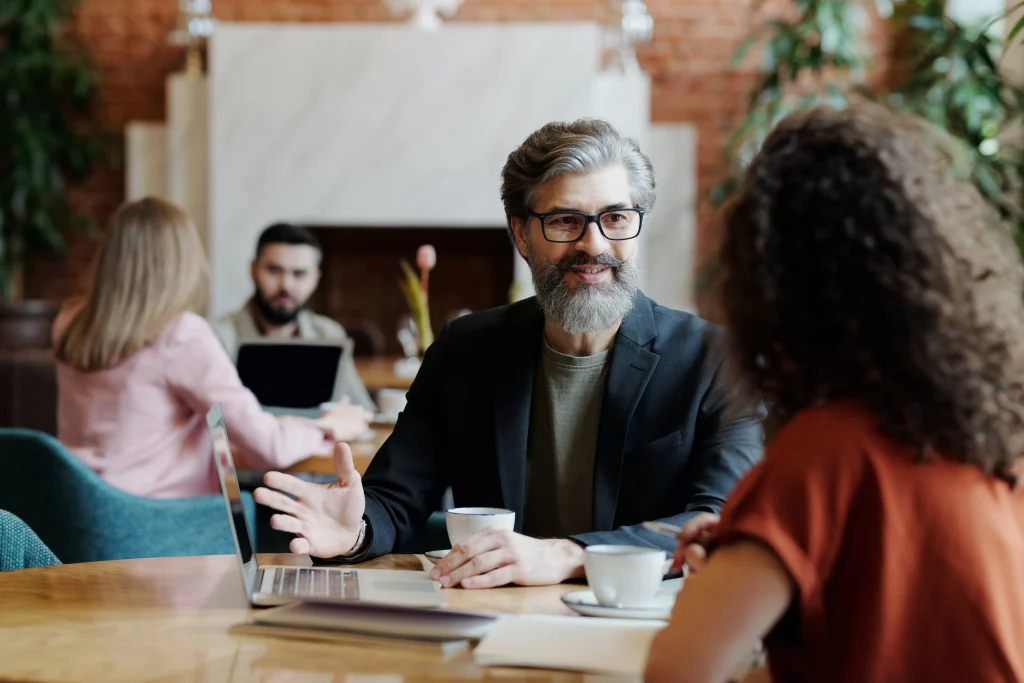 The advantage of choosing an incubator coworking space over a traditional business incubator? Accessibility. They are often less selective, less expensive, and require less of a commitment in terms of time or money in order to reap the rewards.
The coworking space and incubator business model
If you want to offer incubation services in your coworking space, then you have a few different options. Here are some of the most popular models we see from operators:
All inclusive membership fee (ie. paying $700/month for a dedicated desk in a coworking space that also offers lunch and learns, networking events, mentorship services, etc.)
Charging for the physical space and charging for incubator services as needed (ie. paying $300/month for a dedicated desk and paying $50 for a one hour mentoring session)
Charging for the physical space and charging for an incubator program (ie. paying $300/month for a dedicated desk and paying $1,200 for a 16 week incubator program)
In the first example, the incubator services are embedded into the membership plan for the space. The advantage here is you're able to charge more for a membership because of the additional services you're offering. It's also a point of differentiation in the market.
In the other two examples, the incubator services are available to members at an additional fee. With this model, you're able to attract more members at a lower price point, and potentially increase your customer lifetime value through the charging of additional services.
Key considerations for incubator coworking space operators
If you're a coworking space operator looking to provide incubator services, here are a few things to keep in mind.
1. You will have unexpected challenges.
It's impossible to predict what challenges you'll face. Sometimes there will be things that are out of your control, like a global pandemic. What matters is not the challenge itself, but how you respond to it.
"Easy to say the pandemic has been by far the biggest challenge. As the pandemic hit, programs had been really taking off and we had solid, steady, growth patterns in place. We were able to continue to offer most of our programming. Of course, all programs went to a virtual platform – but this served to keep everyone engaged and CENTERFUSE top of mind – which made our re-opening easier and smoother." 

Gayle Whitlock, CENTERFUSE
2. You may be overextended. 
Another side effect of the global pandemic? There are more people starting their own businesses now than ever before. This could mean the demand of your services may be greater than the supply, leading to stress and burnout. Be mindful of this and plan accordingly.
"The biggest challenge we've faced with our services is that the demand has outpaced our capacity. So we're hiring and getting new team members up to speed so we can meet the demand and help more founders #BuildWhatsNext." 

Leah Sarich, Head of Story at Thin Air Labs
3. You will need a community to support you. 
You're stronger, together. Having a strong community to support you in your mission of serving start-ups will not only benefit you and your business, but your members as well.
"We would not be here without the support of the City of Manassas and the community. You can't do it alone and having a community of support really makes a difference. We host no cost community oriented board meetings and host several networking groups to encourage a vibrant workspace. Coworking as an industry is still fairly new so there is plenty of opportunity to try new things, learn and grow. Be ready to be flexible, make mistakes, and continue learning."

Gayle Whitlock, CENTERFUSE
Getting started with a coworking incubator
Incubator services fit in perfectly with coworking spaces – the trick is finding a way to make them work with the space that you're trying to create.
Whether you want to build a business incubator like Thin Air Labs or build a coworking space like CENTERFUSE, there is a lot to learn from these two spaces. Just starting a coworking space? Here are some guides to help you along the way:
Special thanks to our wonderful clients for helping us write this piece, we couldn't have done it without you!