Blog
Everything You Need to Know About Co-warehousing
How co-warehousing is shaping the future of ecommerce and entrepreneurship
April 1, 2022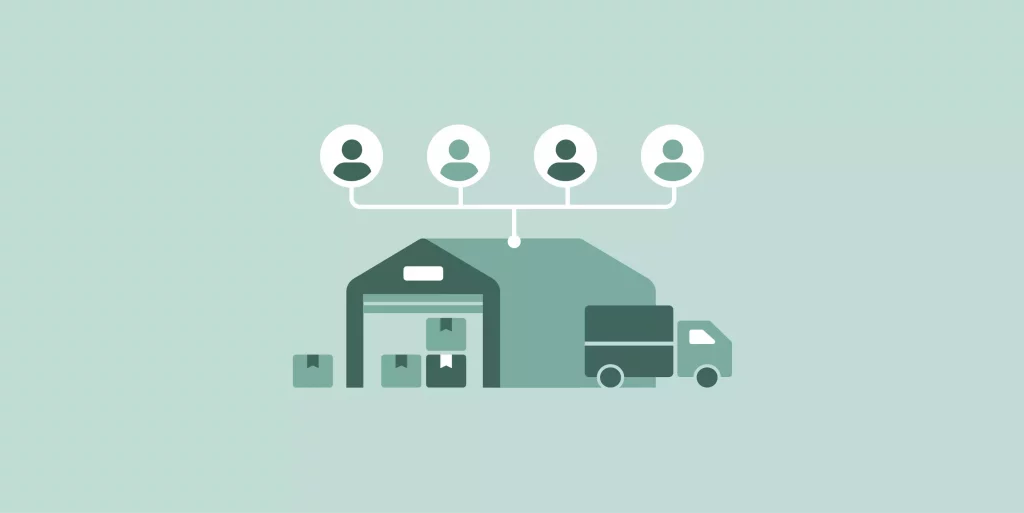 Summary
Co-warehousing is an all-inclusive shared working facility used by multiple small businesses
It provides office space, warehouse space, networking opportunities, and logistics services to its members
This relatively new concept is expected to grow as we see shared workspaces continue to become more popular across all industries
Co-warehousing is the newest coworking trend to take the flexible workspace industry by storm.
The model enables small business owners to scale by providing access to warehousing facilities at a more affordable price. And with new co-warehousing businesses popping up every day, it's clear this trend is here to stay.
In this article, we're breaking down everything you need to know about co-warehousing with the help of one of our clients, Shedpoint.
Shedpoint is a Calgary-based co-warehousing community dedicated to helping entrepreneurs and local businesses grow and succeed. Together, we'll unpack what co-warehousing is, what the benefits are, and what the future of this way of working holds.
Follow Optix on LinkedIn for more daily resources on running a flexible workspace.
---
What is co-warehousing?
Co-warehousing is an all-inclusive shared working facility used by multiple small businesses. It provides office space, warehouse space, networking opportunities, and logistics services to its members.
It is sometimes referred to as a digital warehouse or coworking warehouse due to the similarities it shares with coworking.
Here is an example of some of the services provided to co-warehousing members:
Daily carrier pickups
Loading docks
Photo studio
Conference rooms
Accounting services
Legal services
Co-warehousing services are intended to operate as an all-in-one resource for small businesses providing physical goods who are looking to get off the ground.
Where did co-warehousing come from?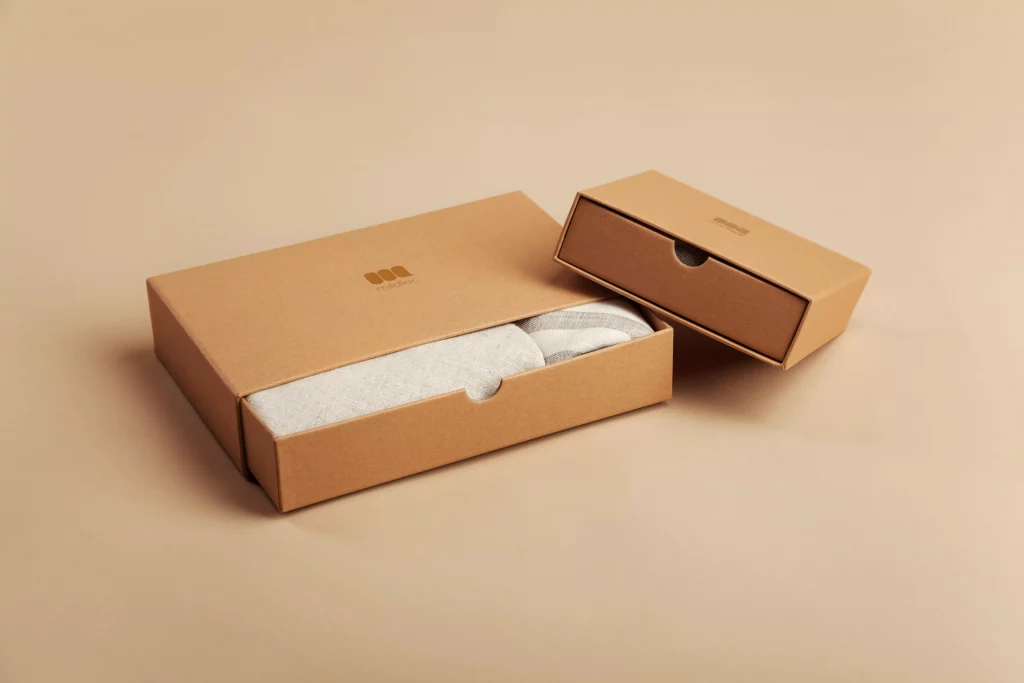 The world has been moving towards a more digital way of buying. In the words of Shedpoint General Manager, Jesse Brown, COVID was the catalyst for the inevitable.
Covid accelerated the move online that was already happening...whether it was brick and mortar businesses doing it to survive or people who lost their jobs and opened up an Etsy shop. This shift online and people's growing desire to buy local will drive Co-warehousing growth to new heights over the coming years.
Jesse Brown, General Manager at Shedpoint
While ecommerce businesses have been popping up left and right, many of them lack the capital to afford their own warehouse, as well as the logistics knowledge to operate a distribution center on their own.
This leaves them working out of their garage and manually shipping items via UPS.
The co-warehousing model aims to solve a lot of these problems by offering flexible, all-inclusive warehousing facilities with professional-level distribution.
Who uses shared warehouse spaces?
Co-warehousing is used by any company or person that manages physical goods. This includes:
E-commerce companies
Small business owners with retail distribution
Construction and manufacturing companies
Distributors
Anyone who is looking to send and receive shipments of physical goods and doesn't want to do it out of their house could benefit from a co-warehousing facility.
It is particularly beneficial for small ecommerce companies in a high-growth phase, or those who are looking to scale exponentially.
What are the benefits of co warehousing?
Co-warehousing offers a wide range of benefits to its members including:
Networking opportunities
Access to resources like pallet jacks, loading docks, and USPS shipping supplies
Flexible leases
Less expensive facilities
Larger spaces than one would have in their home
Centralized, private place to receive and send shipments
Brown notes the biggest benefits he sees to co-warehousing is community, flexibility, and business acceleration.
It accelerates their business faster than they ever imagined. There are numerous opportunities for economies of scale. [And] the community aspect is huge - people are starving for connection and collaboration and a co-warehousing location is often these entrepreneurs first step out of a home business.
Jesse Brown, General Manager at Shedpoint
For many up-and-coming companies, a co-warehousing facility is the next step in taking their business to the next level.
What is the co-warehousing business model?
The co-warehousing business model falls under the space-as-a-service category with its primary revenue driver being renting space.
Here are the ways co-warehousing spaces make money:
Renting space on a month-to-month basis: this space is where businesses do their packaging and store their inventory. It can range from 100s to 1000s of sq ft.
Coworking memberships: most co-warehousing spaces also operate a separate, traditional coworking space that is available for members and non-members
Additional services: co-warehousing facilities are typically all-inclusive. However, there may be an opportunity to charge for additional services that are outside the scope of the business, such as legal or accounting services
It's important to note that the overhead of co-warehousing is significantly higher than a traditional coworking business. It will require a lot more space and resources to operate a warehouse.
Brown also points out that general memberships and pop-ins don't work the same way as they do in an office.
With this in mind, let's look at the differences between co-warehousing and coworking.
There is a fundamental difference between co-working and co-warehousing in the sense that 90% of your floor space will be spoken for in co-warehousing due to inventory requirements. Given that constraint, you need to be thoughtful in designing a space that is flexible and customizable for your members.
Jesse Brown, General Manager at Shedpoint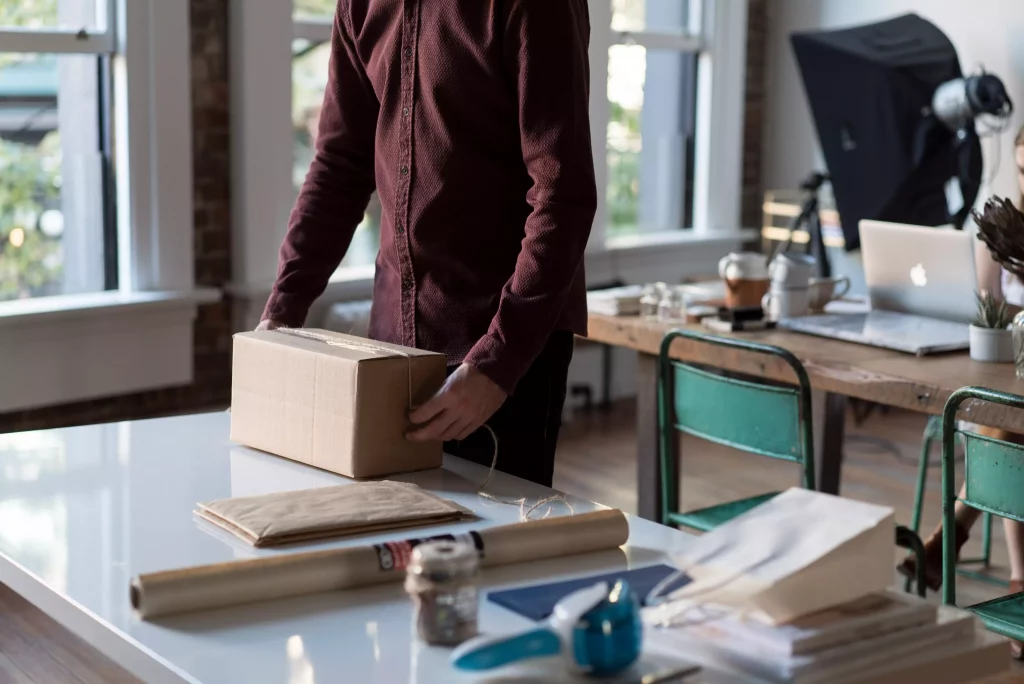 Co-warehousing vs coworking
Think of co-warehousing as a coworking niche. Co-warehousing takes the coworking business model and offers additional benefits and services that appeal to those that need industrial space.
After a lot of market research, we knew that by bringing a similar value proposition of flexible and custom real estate options to companies that need industrial space, we could provide a launchpad for the next wave of great local businesses.
Jesse Brown, General Manager at Shedpoint
With co-warehousing, you're still getting the flexibility and sense of community that coworking offers. However, you're also receiving business support and services that you need to run your business.
Many co-warehousing facilities also operate a separate coworking space within the facility complete with daily drop-ins, private offices, and dedicated desk offerings.
Examples of co-warehousing membership plans
Co-warehousing plans look a bit different than your traditional coworking membership plan.
Shedpoint offers three membership plans that resemble a traditional coworking model and three plans that include warehousing amenities.
Here is what their warehousing plans look like:
| | | |
| --- | --- | --- |
| Small Warehouse Space | Medium Warehouse Space | Large Warehouse Space |
| $750/mo | $1350/mo | $2200/mo |
| 12×12 sq ft | 12 x 24 sq ft | 24 x 24 sq ft |
All plans include fulfillment and logistics services, a private and secure space, and everything included in a general membership including:
Photo booth
Fully stocked kitchen
Meeting room bookings
WiFi
General business support
The higher membership costs account for the additional space and services that are offered at a co warehousing facility.
What does the future of co-warehousing look like?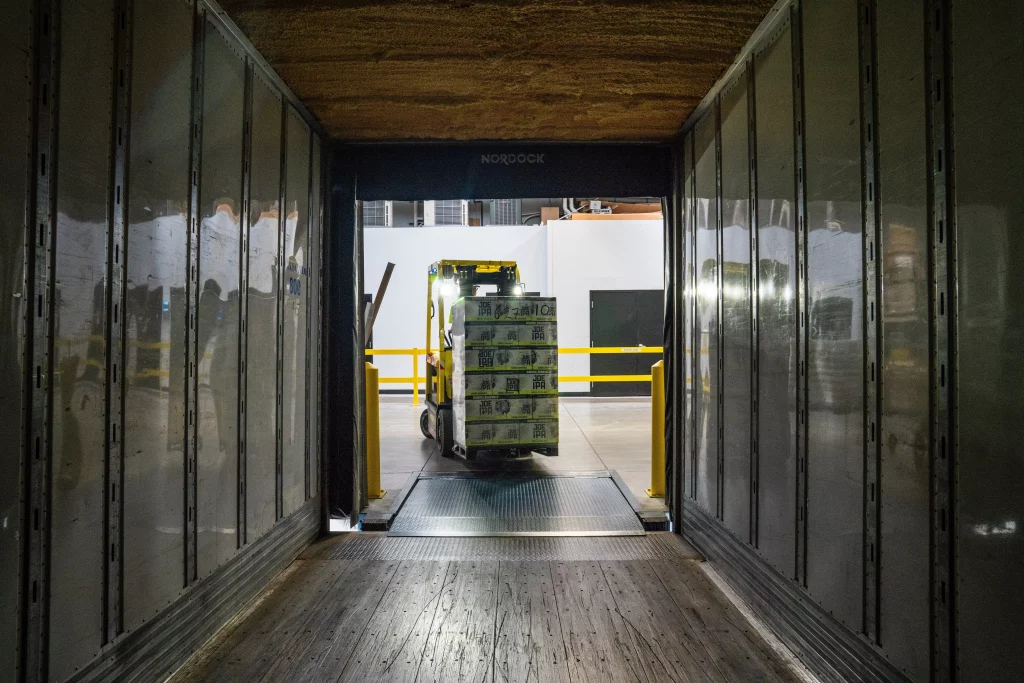 Co-warehousing is still a relatively new concept that will continue to evolve over time.
Communities like Shedpoint are leading the way in shaping the future of co-warehousing.
Landlords have traditionally been extractive - we aim to completely change that approach and instead focus on the success of our members businesses over all else.
Jesse Brown, General Manager at Shedpoint
When asked how he sees co-warehousing evolving over time, Brown says he sees it becoming a holistic approach to work.
Entrepreneurs can come into a location, select from a number of modular options to build the perfect package for their business (logistics, space, fulfillment, tech, etc.), and grow within the community as they scale.
Jesse Brown, General Manager at Shedpoint
Co-warehousing facilities will make starting a business easier than ever, while providing business owners with the community they need to feel well supported in the process.
If you'd like to learn more about co-warehousing, check out Shedpoint's guide to co-warehousing.
If you're opening a new co-warehousing facility, get in touch with a member of the Optix team to find out how we can support you to succeed.