Blog
Why Your Coworking Space Needs a White-labeled App
Here's why every flexible workspace needs a white-labeled app
April 28, 2022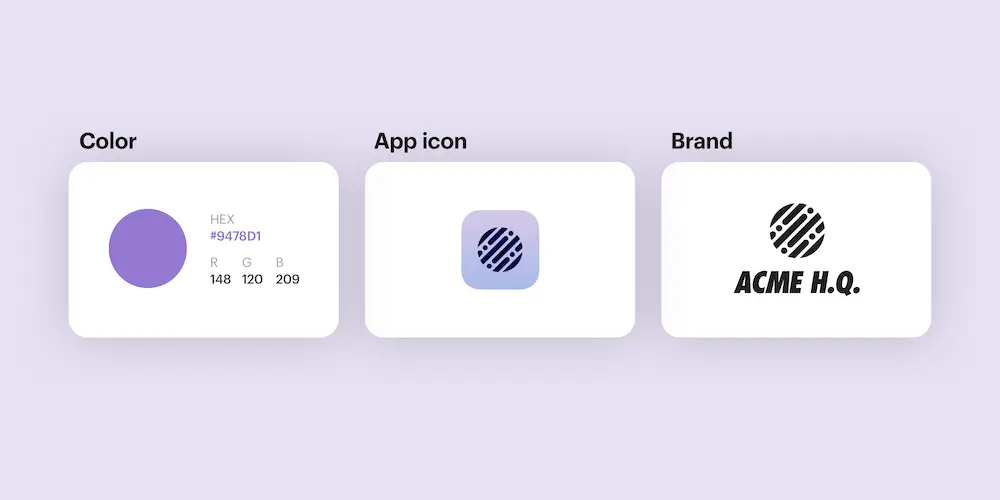 Summary
A white-labeled app is a mobile application for iOS or Android that is built by a third party, but operates under your brand
They can help automate every operation in your space including room bookings, payments, membership plans, and more
With white-labeling, you're able to launch a better app faster and at a fraction of the cost compared to if you were to build your own app from scratch
Coworking operators are in the business of hospitality.
Being an amazing operator is about providing your members with an unforgettable and undeniably unique user experience.
Part of providing an amazing experience is equipping yourself with the technology required to create a seamless, branded experience for your members.
This is why white-labeled apps are so popular for coworking operators – they give you the power to create a branded, technology-forward experience while putting the user front and center.
Today we're making the case that every flexible workspace needs a white-labeled app.
What is a white-labeled app?
A white-labeled app is a mobile application for iOS or Android that is built by a third party, but operates under your brand.
Let's say you are a coworking operator. You want to make it easy for your members to book rooms, connect with the community, and make payments on the go. You need a mobile app, but you don't have the resources to develop your own (a lengthy process that can take months and cost you thousands of dollars).
With a white-labeled app solution, you can pay a third party to develop and manage your app for you. You get a fully functional, tried and tested app at a fraction of the price and your members see it as 100% yours.
It shows up in the Apple App Store or Google Play Store as your app under your brand name.
How much does a coworking white-labeled app cost?
The cost of a white-labeled app depends on the platform you decide to work with.
Most white-labeled apps will cost anywhere between $100 to $250 a month.
At Optix, we price our services based on the size of your organization, with a white-labeled app starting at $99 a month. That includes the cost to develop it as well as maintain it (release new features, update it with new functionality regularly, etc.)
What are the features of a white-labeled app in coworking spaces?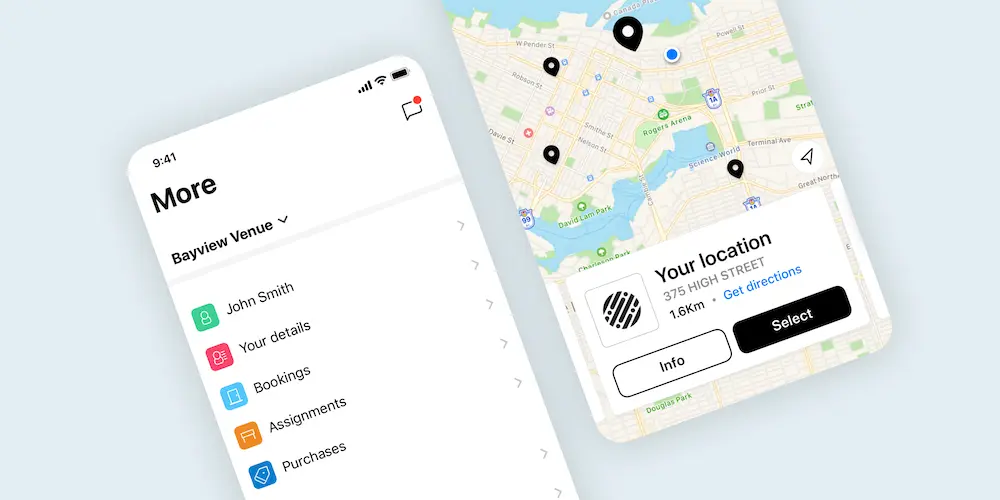 White-labeled apps can help facilitate everything that members complete on a daily basis.
This includes:
Room bookings and resource bookings (think booking podcast rooms, desk, equipment, spas)
Purchasing membership plans
Making one-time or recurring payments
Messaging other members
Seeing events and community feeds
Checking in
Purchasing products
Submitting feedback requests
And more
The best part is, all of the features of a white-labeled app are completely customizable. Operators can create their own resources, set their own prices, create their own plans, and more.
Whatever a member needs to do in your space, it can be done with a white-labeled app.
The benefits of white-labeled apps in coworking spaces
Coworking businesses and flexible workspaces gain several advantages by using a white-label booking app.
1. You can launch an outstanding app at a faster rate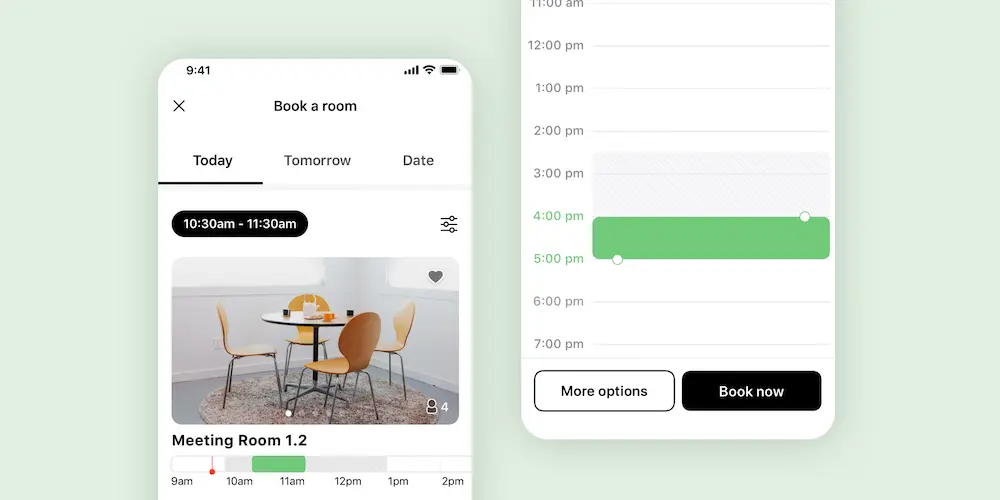 Most people don't realize how long it can take to create a custom app from scratch. There's the architecture, design, building, and testing that all need to happen before an app can go live.
For many coworking spaces, this process could take several months and thousands of dollars.
While a custom solution may seem to be the best alternative in the beginning, you may quickly find that the effort derails internal business processes and busts budgets.
Bizness Apps
A quality app that has been tested, iterated upon, and used in real-world applications is the most reliable way to get a mobile application up and running fast.
2. Your brand is front and center with a white-labeled app
When you implement a dedicated mobile app for space management, everything is branded as your own. This includes:
Your app icon
Your organization name
The name and logo that appears in the app store
UI including colors, buttons, and iconography
A white-labeled app enhances the user experience you want to provide. Every interaction with your brand has cohesion and recognition.
Investing in a highly usable and aesthetically pleasing app won't automatically help you crush your competition. However, businesses that don't invest in a branded digital experience will be left behind in this fast-paced, digital-first world.
3. Your coworking members can do everything on the fly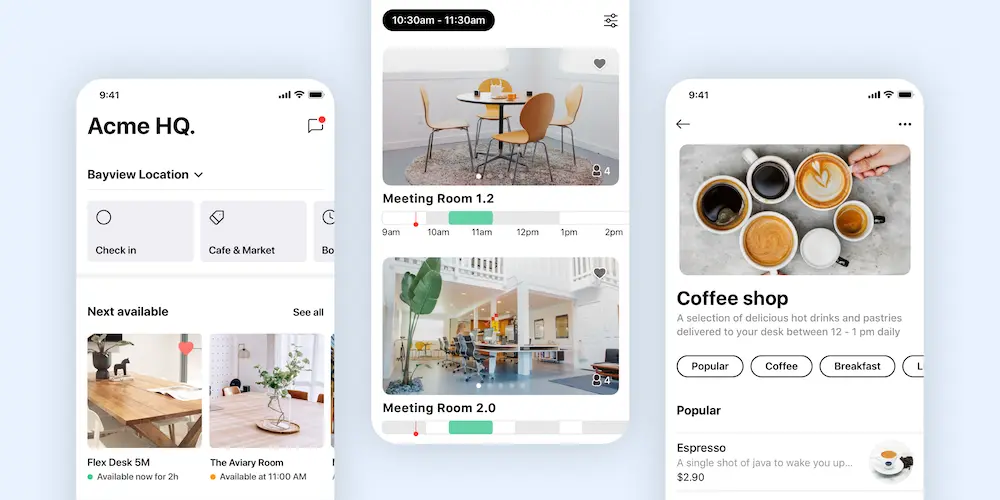 Your members need to be able to do anything from anywhere.
This is especially true if you're looking to attract remote workers, as they require flexibility and agility when it comes to making bookings and payments.
A white-labeled app enables users to access everything they need to for your coworking space, no matter where they are.
What if my online bookings are mobile-optimized? Do I still need an app?
A well-optimized mobile page is good, but a dedicated app solution is better.
Users expect a degree of sophistication from the technology they choose to use. A white-labeled app proves your business understands that details matter.
Functionality, accessibility, and user experience are at the forefront of your brick-and-mortar strategy — why not offer the same delight in your digital space?
4. Mobile app maintenance is a breeze
A custom app solution may be tempting, but building out your own app solution comes with the promise of tech debt.
Large organizations with robust development teams may be able to handle the continuous work that comes with owning a custom app. However, this is only worth it when specific needs can't be met by any other means.
Paulo Cazarotto, Head of Engineering at Optix, has overseen the build of the white-label app experience for over three years. In his view, there are very few use cases that could justify the maintenance of a custom app.
Maintaining a mobile app is a time-consuming task. Every time you push a fix or new feature, you have to catch up with all of app store requirements — and these requirements change all the time. Unless you have a permanent team working on your app, it's impossible to ensure it will work perfectly for all your customers.
Paulo Cazarotto, Head of Engineering at Optix
When you choose a white-label app, your digital space is always up to date, well maintained, and monitored for bugs and new features.
Licensing often includes the cost of support, user testing, and data-based iteration.
5. You'll save costs long-term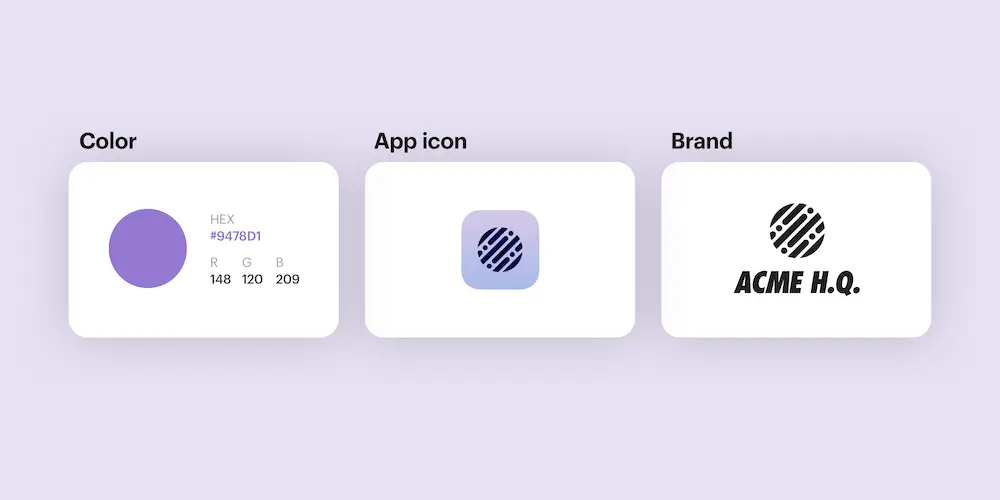 It's easy to underestimate the costs associated with developing, implementing, and maintaining a custom app.
With a custom app, you'll need to:
Launch new features
Iterate on key product offerings
Fix bugs
Strategically improve your app experience
This is multiple full-time jobs for tech companies.
When it comes to customer-facing apps, a white-label solution is almost always more affordable than developing a custom app.
White label apps are simply cheaper than hiring good professionals and keeping them a part of the company to provide ongoing support for the app. A white label solution is much more cost-effective and beneficial for your business.
Better Software Group
How can I customize a white-labeled app?
A well-designed white-label app is the best solution for the large majority of SMB coworking spaces and flexible workplaces.
The best part is, they are fully customizable to you through a developer platform.
Developer platforms, like the one in Optix, are a simple way for users to customize their app to fit their own needs. Think of it as building a 10%-20% layer of custom functionality that is unique to your business on top of a pre-existing platform (vs. having to build an operating system from scratch).
The developer platform can enable you to not only build custom apps and integrations, but also add UI to the admin dashboard, as well as UI, buttons, etc to the user apps.
This is an easier and much more cost effective solution than building something from scratch on your own.