Blog
Plans Go Mobile
Introducing Plans, now within your member's mobile app!
June 9, 2017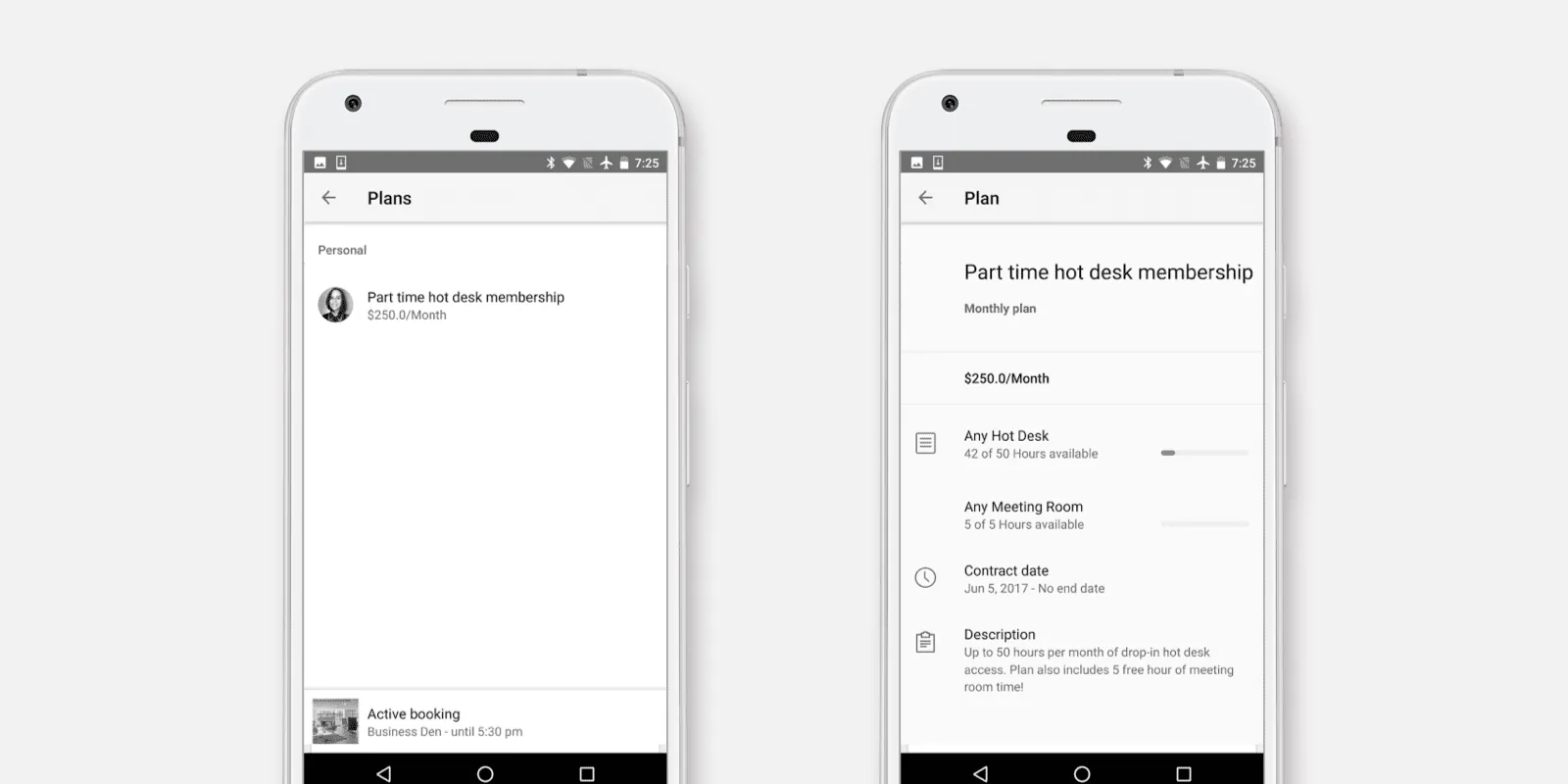 What exactly are plans? Plans are what allow you to offer custom access, pricing, and amenities to your members (think membership tiers or packages). A plan indicates what spaces within a venue you've granted a member access to and their allowance, in dollars or hours. Plans can be assigned to individuals or teams. Plans can even be integrated with an access control system, like Kisi, to actually grant or deny access for a certain member to the locked doors within your venue.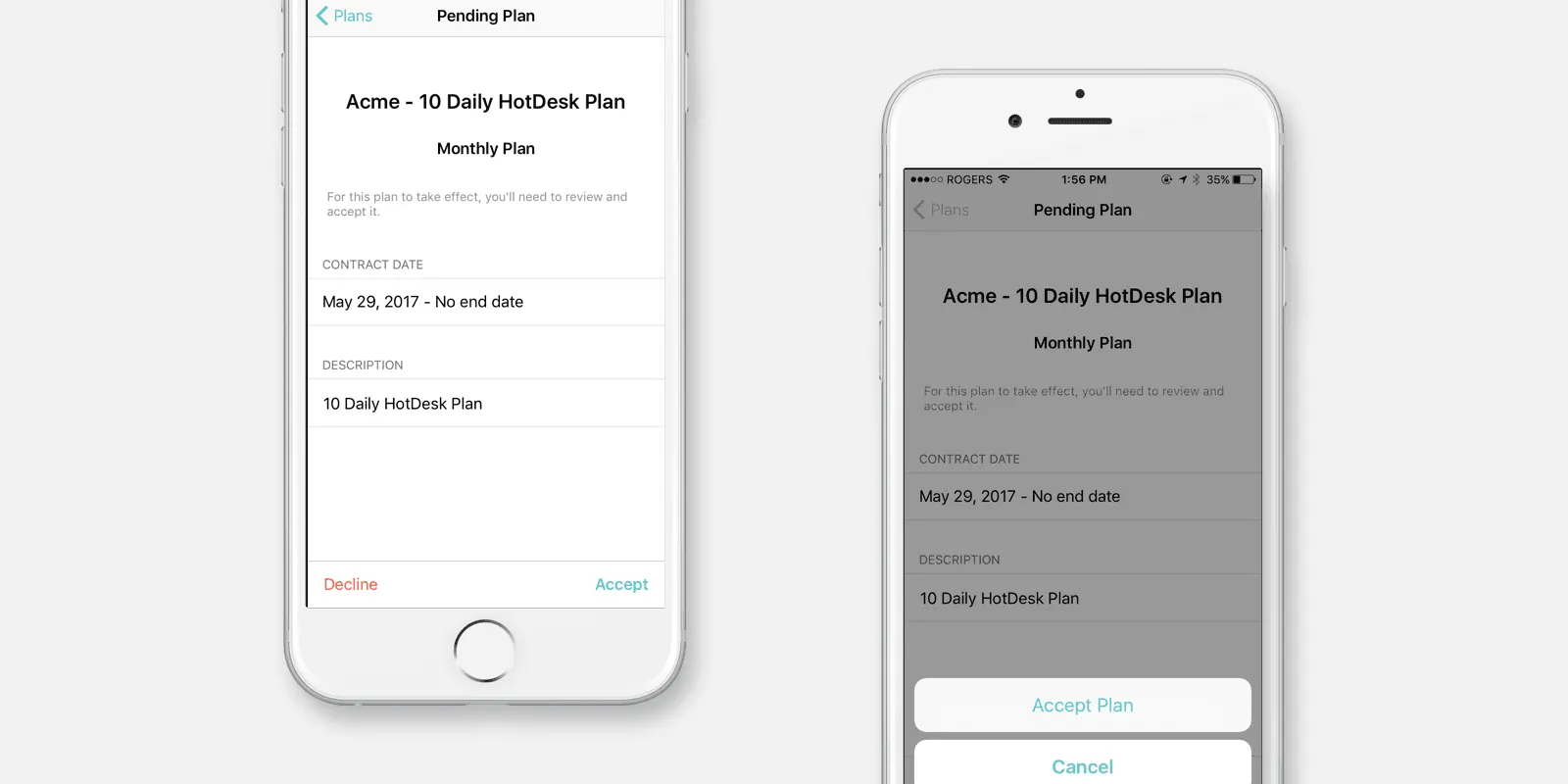 While plans have always been a part of the Optix platform, we're pleased to announce we've recently added a 'Plans' section to your member's white label mobile app. This means the members and teams that work out of your venue can now accept pending plan requests and review how much of their allowance they have left in a given month with a few quick taps on their phone!
Approving pending plan requests
When a venue admin assigns a plan to an individual user or team, they have the option to require the user or team admin to review the plan and manually agree before the plan is officially added onto their account. If the venue admin triggers this option, the user or team admin will now have a notification waiting for them within their mobile app. They'll be able to review the details of their new plan and tap either 'Accept' or 'Decline.' This simplifies the review process and ensures the request doesn't get lost in their email or slip their mind.
Reviewing plan details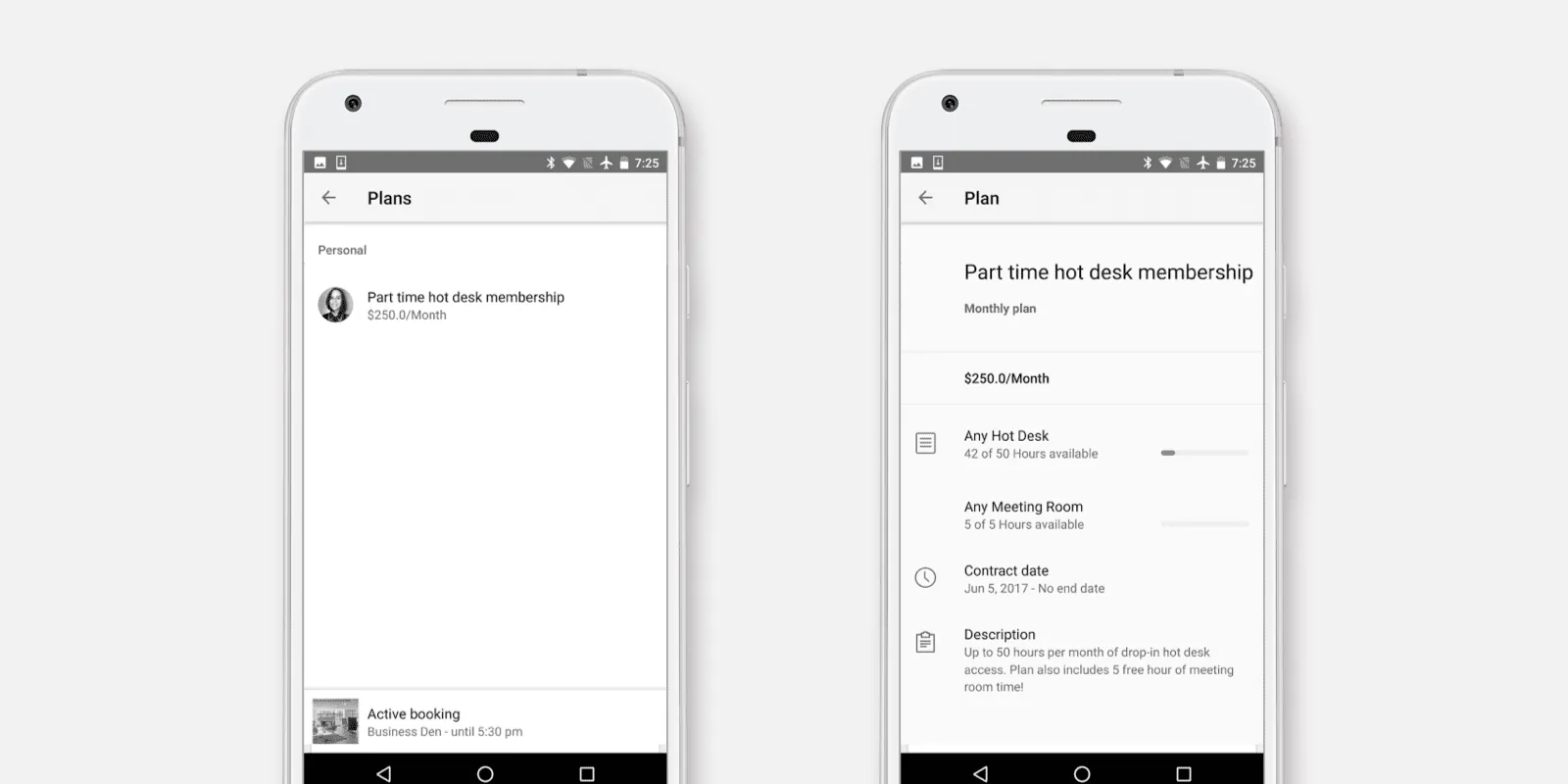 Up until now, members of your venue could review how much of their plan's monthly allowance remained during the process of booking a room or desk within your venue. Now, they've got an even more convenient way to check how much of their plan remains from the main menu. When they tap the 'Plans' section, they'll be able to review details about their plans, such as the price, types of access, remaining monthly allowance, contract date, and plan description.
It's membership, made easy
Your members shouldn't live in the dark about how many hours they have left in a month. We built Optix as a mobile-first experience to empower a coworking space's members to take charge of their own membership details. This holds them more accountable, and saves you and your fellow venue admins valuable time, too.
---
Curious to learn more about how this works? Check out the Plans section of our Android and iOS FAQs!