Blog
The Ultimate Guide to Virtual Coworking
How to create a booming virtual coworking community
March 14, 2022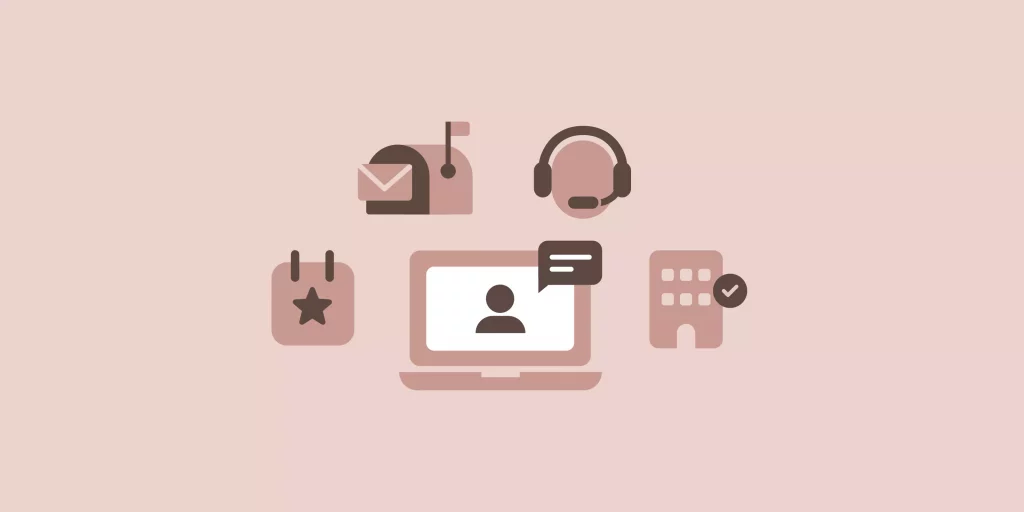 Summary
Virtual coworking is a way of working with others and building community in a digital space. It often includes a collection of services from online events to receptionist services
One of the key advantages of virtual coworking for your business is a reduction in member churn
You can create a virtual coworking community through the use of strategic tools including Zoom, Slack, Mailchimp, and a coworking software like Optix
COVID-19 changed the way people approached a lot of things, including coworking. One emerging trend that is here to stay? Virtual coworking.
Virtual coworking incorporates the best of both worlds. It offers community building opportunities and office-like services with the comfort of staying home. It also presents a huge opportunity for coworking operators to drive steady membership and revenue growth for your business.
This guide will share everything you need to know about virtual coworking including why it's such a valuable offering and how to get started.
Follow Optix on LinkedIn for more daily resources on running a flexible workspace.
What is virtual coworking?
Virtual coworking is a way of working with others and building community in a digital space. It often includes a collection of services from online events to receptionist services.
What does a virtual coworking plan look like?
A virtual coworking plan typically offers access to a combination of services, space, and technology. This can include:
Access to a digital community and tools
Collaboration tools
Digital events
Business address
Mail delivery
Meeting rooms access
Receptionist services
Live phone answering
The best plan for your space will depend on the needs of the members and the services that you provide. We'll dive into each one below.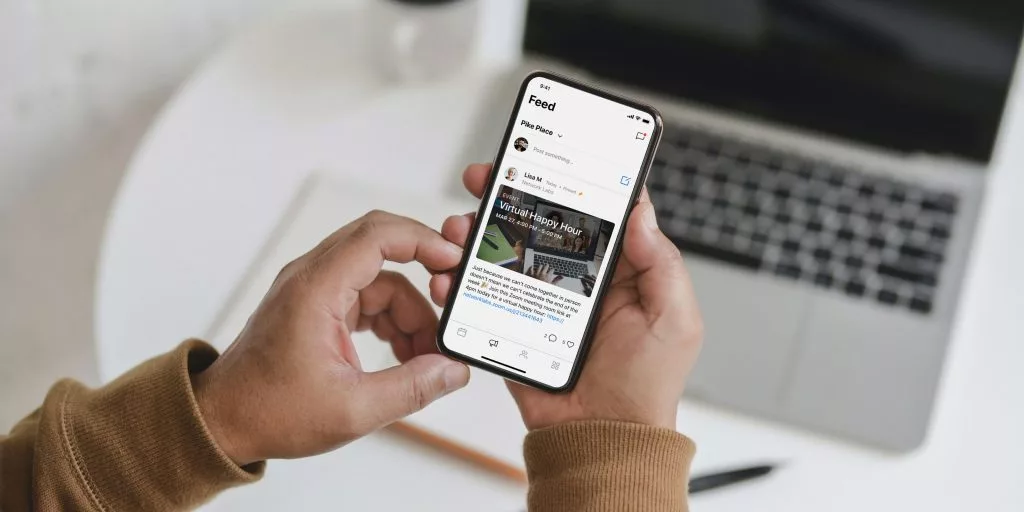 Member and collaboration tools
Give members the opportunity to connect with others, find support, and network for their career through collaboration tools like Slack, Teams, Discord. You can also set up a community feed in your coworking management software to help service your team's needs.
Digital events
Help your members learn and grow with digital events like speaker sessions and Lunch & Learns. It's a great way to bring people together without leaving their home.
Business address and mail delivery
Empower your entrepreneurial members by letting them use your space as a business address. This helps them establish a strong business identity in your area, take advantage of local directory listings, and send mail to you for easy pick up.
Meeting rooms and receptionist services
Meeting room access and receptionist services go a long way for budding business owners. With presentation equipment, good Wi-Fi, and a receptionist to greet guests, it's a much more professional environment than a café.
Live phone answering
Many freelancers and business owners can't afford reception services, so building it into your offering can be a great value-add. This could include call screening and phone answering with personalized greetings, so no important call is missed.
What is the difference between virtual coworking and virtual offices?
The two terms are often used interchangeably, however they are slightly different. Virtual coworking involves community building aspects, like events and networking opportunities.
A virtual office includes office services only, such as call answering and mail forwarding, and is not typically associated with any kind of community building efforts.
What is the value of virtual coworking?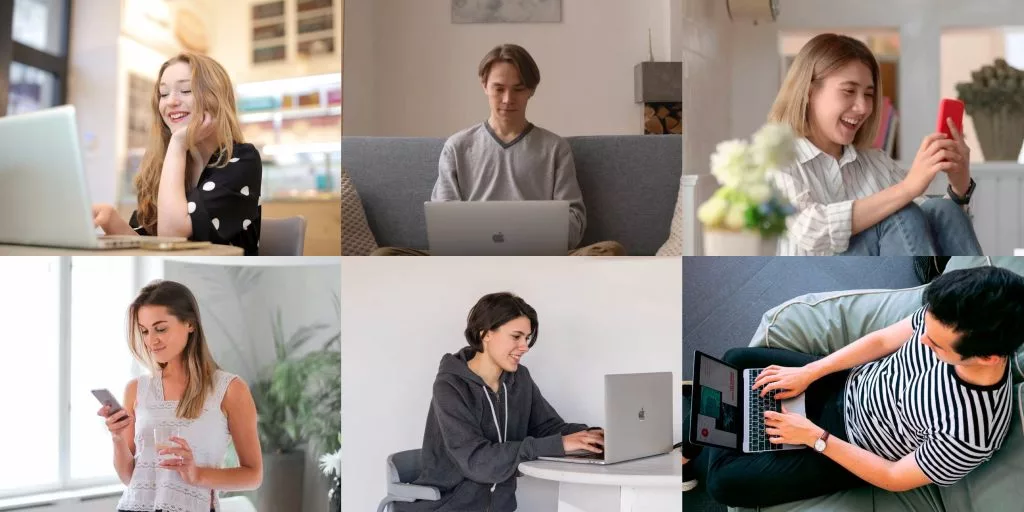 One of the key advantages of virtual coworking for your business is a reduction in member churn. That's because members who might have canceled due to cost or limited use now have an alternative, lower commitment option.
It can also boost member acquisition by giving you access to prospects in areas beyond your physical location's reach. These prospects become highly engaged leads that may upgrade into full-time coworking members in the future.
As David Bensoussan said in his recent guest post about Starthub's virtual office services:
We realized that these virtual members were also qualified leads for our coworking space. We were pretty much generating a full occupancy of the physical space as the virtual office was growing.
David Bensoussan, Starthub Miami
Members too gain value from a virtual coworking plan. It keeps them connected to a community at a fraction of the cost of regular membership. It also offers them the credibility of a business address without paying rent for an office space or risking privacy by listing their home address online.
Some other benefits include:
Flexibility
A professional environment
Maximized productivity
How do you create a virtual membership plan?
There are lots of ways you can structure a virtual coworking plan. A couple of examples include:
A truly virtual plan: Members get digital services only, like access to your member portal, virtual events, and live phone answering.
A hybrid plan: Members get a combination of digital and in-person services, including use of meeting rooms and mail delivery to your address.
As you consider your offering, it can be helpful to research what other coworking spaces are doing and how much they're charging. Some spaces use a pay-as-you-go model, or even a pay-as-you-can model. Others charge a flat fee.
Depending on your offering, you can also explore a tiered pricing approach. This involves charging a standard fee for using your business address and layering additional services, like mail forwarding or live phone answering, on top as needed.
How can you engage current members with a virtual coworking plan?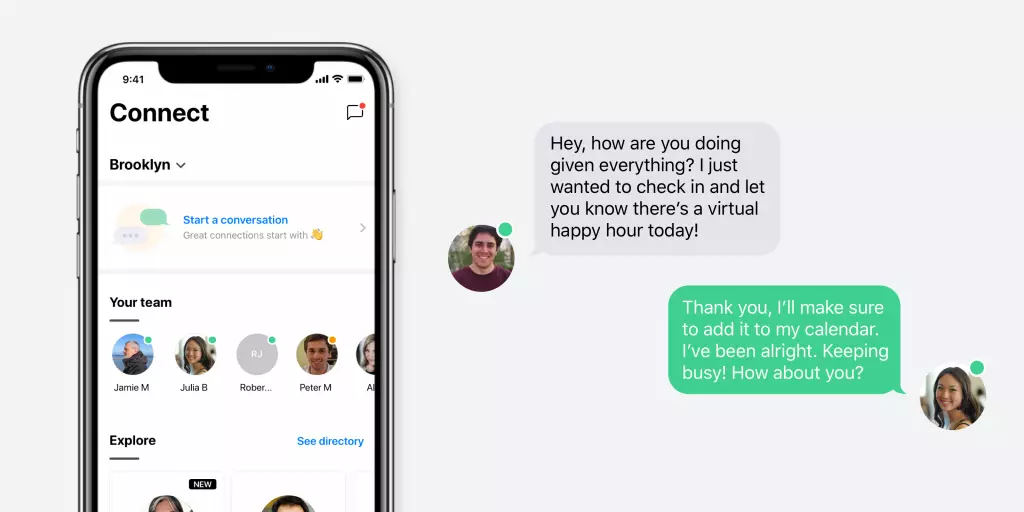 You can also monetize your virtual coworking plan by selling it as an extra service to existing members. This allows you to retain members who might have canceled during COVID while simultaneously expanding your market beyond your physical location.
Many companies are eager to claim a business address in another city or even country to reach their customers more easily.
What's more, adding a plan of this kind can reactivate leads who were interested in your space but ultimately couldn't afford the cost. At Starthub, David was pleasantly shocked by the size of the untapped virtual coworking market:
The assumption was that it wouldn't get much return […] Over the past year, we were able to go from 40 coworking members to 400+ clients and we continue to grow every week.
David Bensoussan, Starthub Miami
A recent Global Workspace webinar also found that offering virtual mail services alone could net coworking spaces up to 1,000 new customers, bringing in revenue of between $200,000 and $400,000 per year. 
However, as you get started, there's one key thing you must do – engage your virtual coworking community. While a virtual membership plan is easier to join, it's also easier to disengage from.
Building a strong connection between your space and your members is crucial to ensure retention of this new audience.
What technology is needed for virtual coworking?
You'll need technology to help you execute on a successful virtual coworking plan.
This could include:
Digital event hosting platform like Zoom
Collaboration tools like Slack
Community feed, directory, and a platform to promote digital events through management software like Optix 
Email service provider like Mailchimp
Some coworking businesses are also exploring virtual floor plans. These allow members to create avatars they can move around to show when they're online and what they're doing (working at a desk, on a call in a meeting room etc.)
Others are offering software like FocusMate, which pairs people together as accountability partners to help ensure productivity working from home.
Is virtual coworking the future?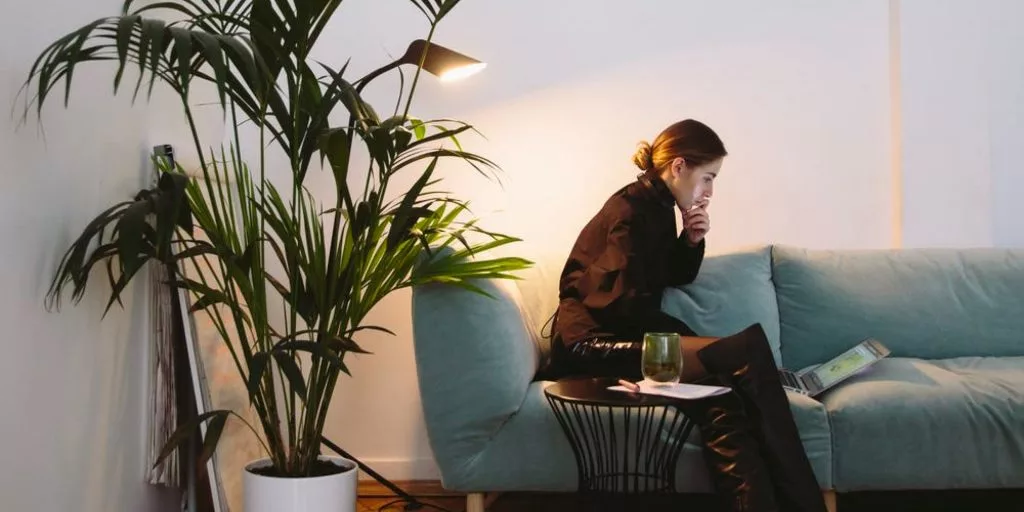 Virtual coworking isn't as big a leap as it may seem. People are increasingly leveraging technology to interact with others online, whether for work, connecting with loved ones, or chatting with like-minded communities about their interests.
But that doesn't mean it will replace the need for your physical location. There are still many who prefer in-person interaction and are happier working out of a coworking space.
Implementing a virtual membership plan will simply offer an alternative for those who:
Want to work from home, while getting social interaction online
Want to work from your space but can't due to distance
Want access to markets in your area but can't afford to expand their business there
Virtual coworking is a great way to boost acquisition, while creating another value-add for existing members.
Learn how Starthub Miami grew their membership by 900% with virtual office services.