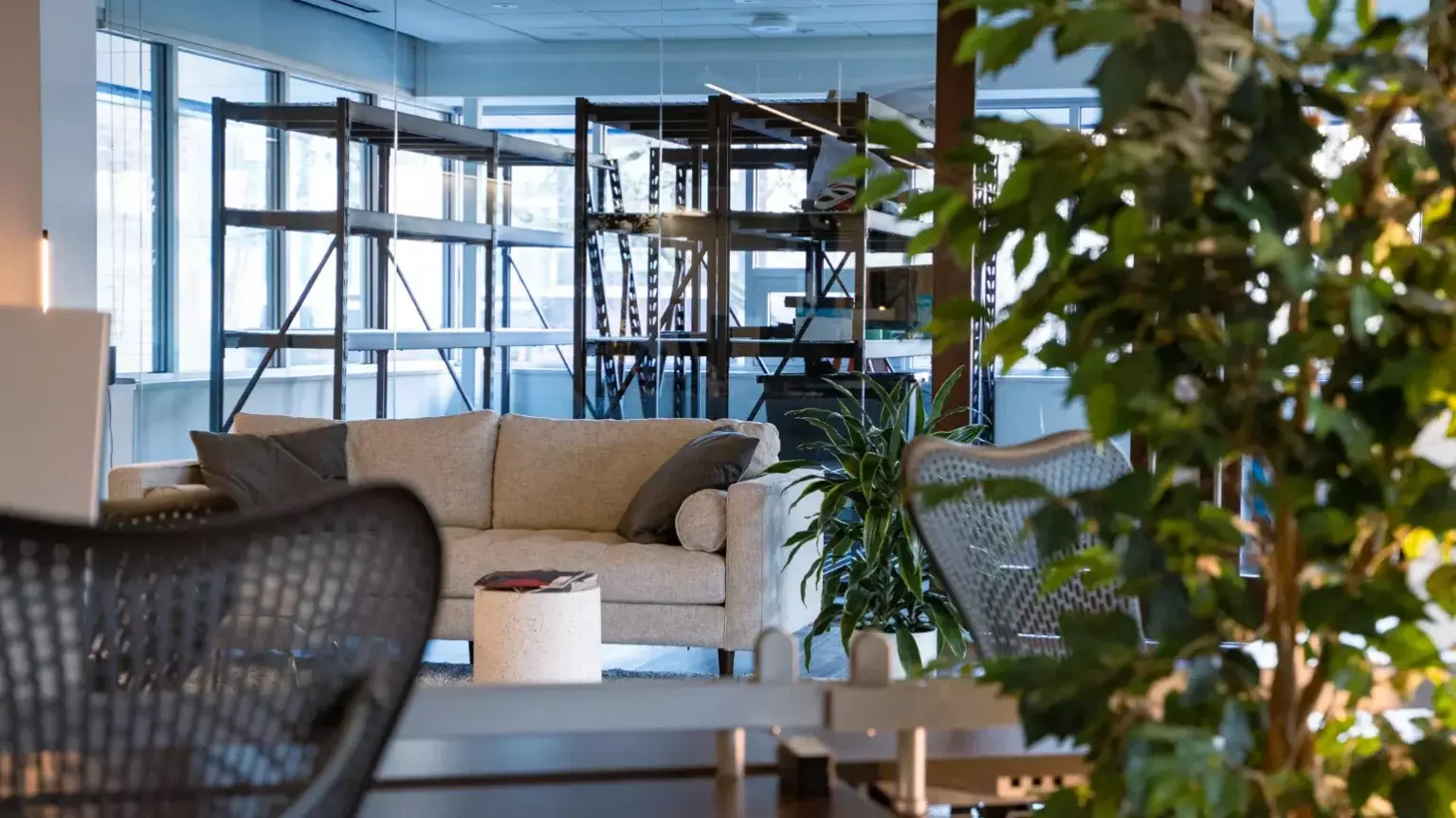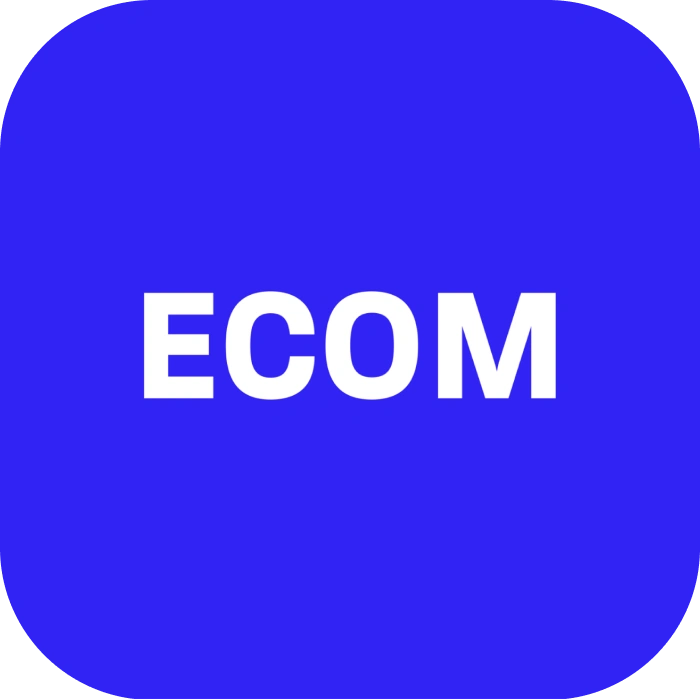 ECOMsquare
Meet ECOMsquare, Canada's first modern coworking space for ecommerce brands. It is one of the few vertically aligned coworking spaces in Canada and it is shaping what we think a shared space can be.
"When my members need something, I need to be able to address it or it needs to be self-serve. Now with Optix, everything is automated and works well."
In the heart of Vancouver, BC lies a diverse group of individuals with a shared passion for all things ecommerce.
The community began as a group in 2014 with a couple of ecommerce professionals and a few panel discussions for people in the industry. Over time, it evolved into ECOMsquare, a coworking space where ecommerce professionals can come together, access a shared workspace, and grow their careers in a safe and supportive environment.
It is one of the few vertically aligned coworking spaces in Canada and it is shaping what we think a shared space can be.
Steve Krueger is the CEO and founder of this new kind of workspace. He has a background in ecommerce and technology, and he's a big believer in bringing people together in business and beyond.
Although he was no stranger to creating community, coworking was a completely new industry for him. There was a lot for him to learn about owning and operating a physical space, from lease agreements to buildouts. One thing he knew for sure, however: the only way he was going to be successful was with the help of automation.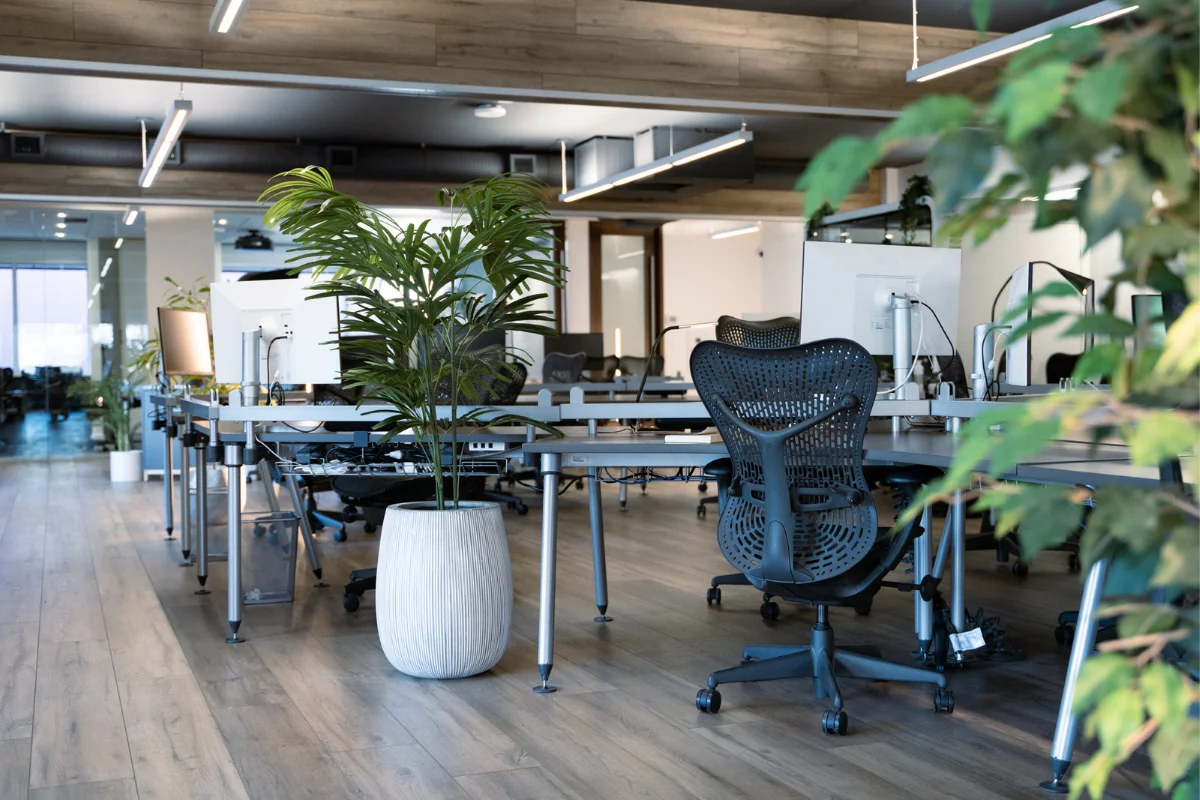 Niche space, tight margins
Independent coworking spaces play an important role in supporting local communities. While big-name coworking spaces draw people in when they travel, locally grown spaces are where community is really created. 
The challenge with being an independent coworking space is access to capital. Small business owners often don't have the resources they need in order to reach the same level of success as their big-name counterparts.
Being a small business with razor thin margins, Steve wanted to minimize his operational expenses as much as possible right off the bat. Keeping costs low was key to making his business financially viable long-term.
Without a proper automation system in place, expenses were guaranteed to add up quickly.
"I didn't want people sitting around doing the same thing everyday, like room and resource bookings. Everything in the space needed to be automated and interconnected."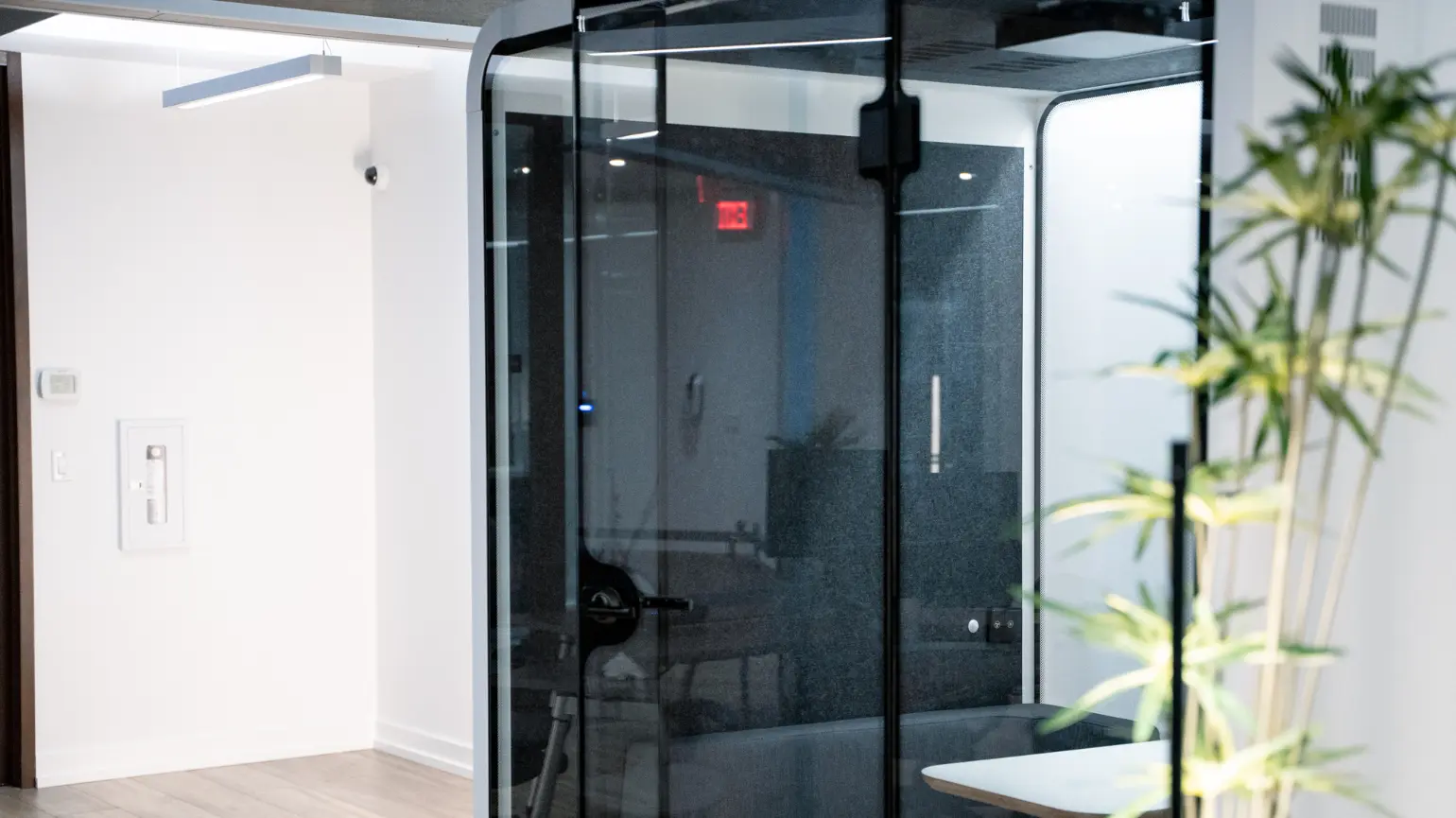 Introducing automation
What first drew Steve to Optix was the potential to automate his operations. He saw the ability to automate bookings, invoicing, and check-ins as a huge unlock in creating an autonomous, and ultimately sustainable, business.
The first step for our team was to develop a custom white-labeled app and onboard Steve onto the Optix platform. Our team got to work creating a branded mobile application exclusively for ECOMsquare members, while a dedicated customer success specialist worked closely with Steve to make sure he was well acquainted with the Optix platform.
Because an integrated tech ecosystem was so important to Steve, we also set him up with our direct integration with his access control system, Kisi. This allowed ECOMsquare members to unlock doors in their coworking space via the custom white-labeled Optix app, while simultaneously checking them in via the Optix platform.
We gave Steve the tools he needed in order to be successful. Then, we let the platform do the rest.
"Onboarding with the Optix team was unreal. My hand was always held, there was never a pushy sales cycle, and there was always an answer to whatever question I had. That definitely left a mark."
100% remote control
Implementing automation at ECOMsquare paid off immediately.
A new dad to a toddler, Steve was now able to work remotely and still make sure everything in the space was attended to. Automation allowed him to be more adaptable, more flexible, and ultimately, more efficient in the way he managed the community. 
Automation also allowed Steve to onboard new members into the space quickly and easily. When a new member signs up at ECOMsquare, they receive an email with everything they need to know. They instantly get access to their app, as well as the ability to unlock the front door of the coworking space. Within minutes, new members are equipped with the knowledge and tools they need to be successful at ECOMsquare.
Best of all, having an automated coworking space has enabled Steve to keep his overhead costs low. He hasn't had to hire any dedicated staff to take care of those repetitive, everyday tasks, just like he had hoped for.
"Optix has been super easy to work with. There's a lot that can go wrong when dealing with physical space and technology. But all of our members comment on the application and how easy it is. When they click a button, it works and we haven't had any issues. That's been great."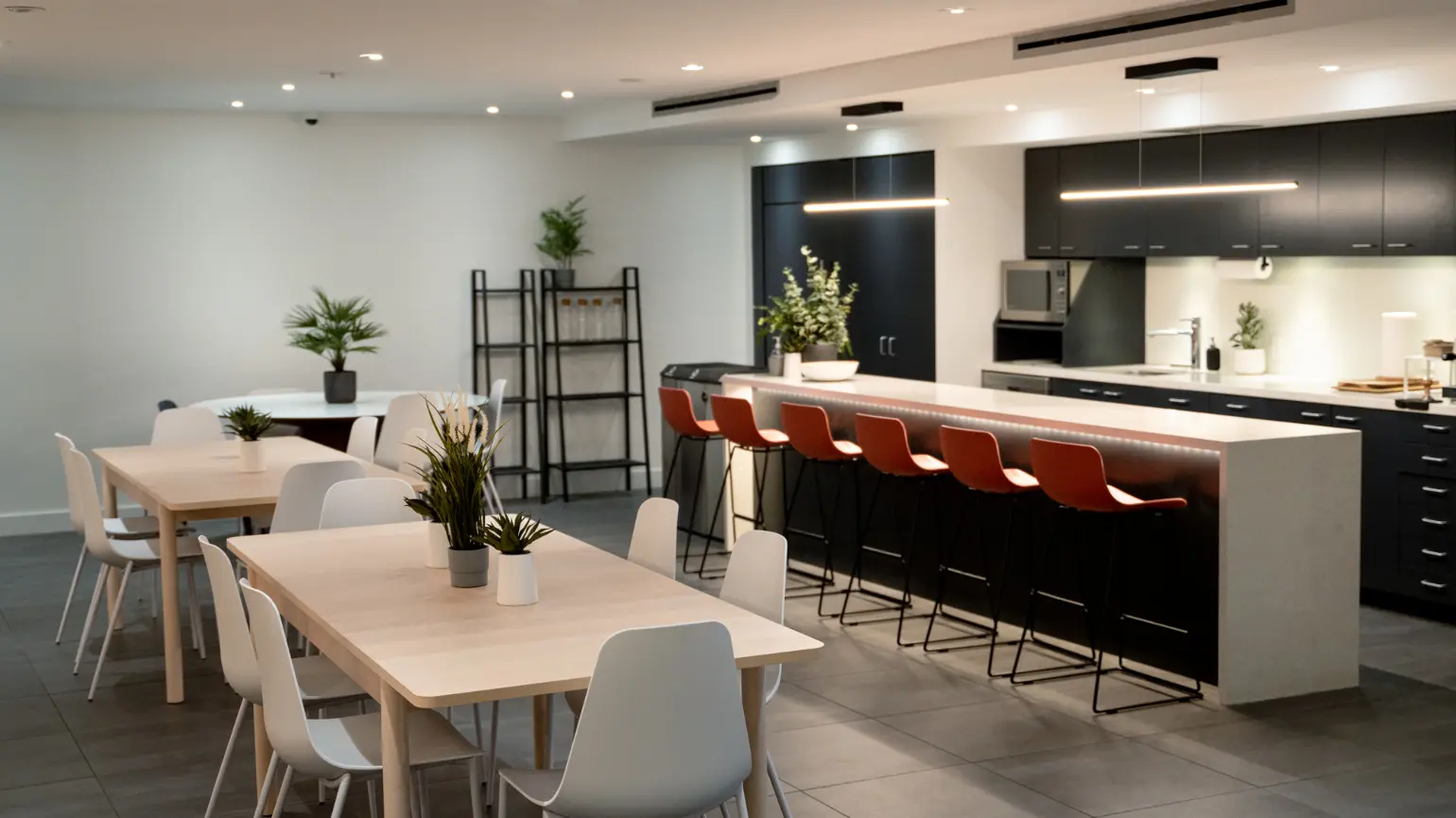 What's next for ECOMsquare?
The first ECOMsquare location opened in Vancouver in March 2022. Now, just a few months later, Steve has his eyes on expansion.
"We'd like to bring ECOMsquare to a bigger market," says Steve. "It's still early days, but we're thinking about growth."
He'd also love to create an accelerator program to help small-scale merchants and business owners grow a successful ecommerce business. He sees ECOMsquare as being able to provide so much more than just a place to work.
Optix is excited to scale and continue to enable Steve as he continues to develop his platform to support the next generation of ecommerce professionals.