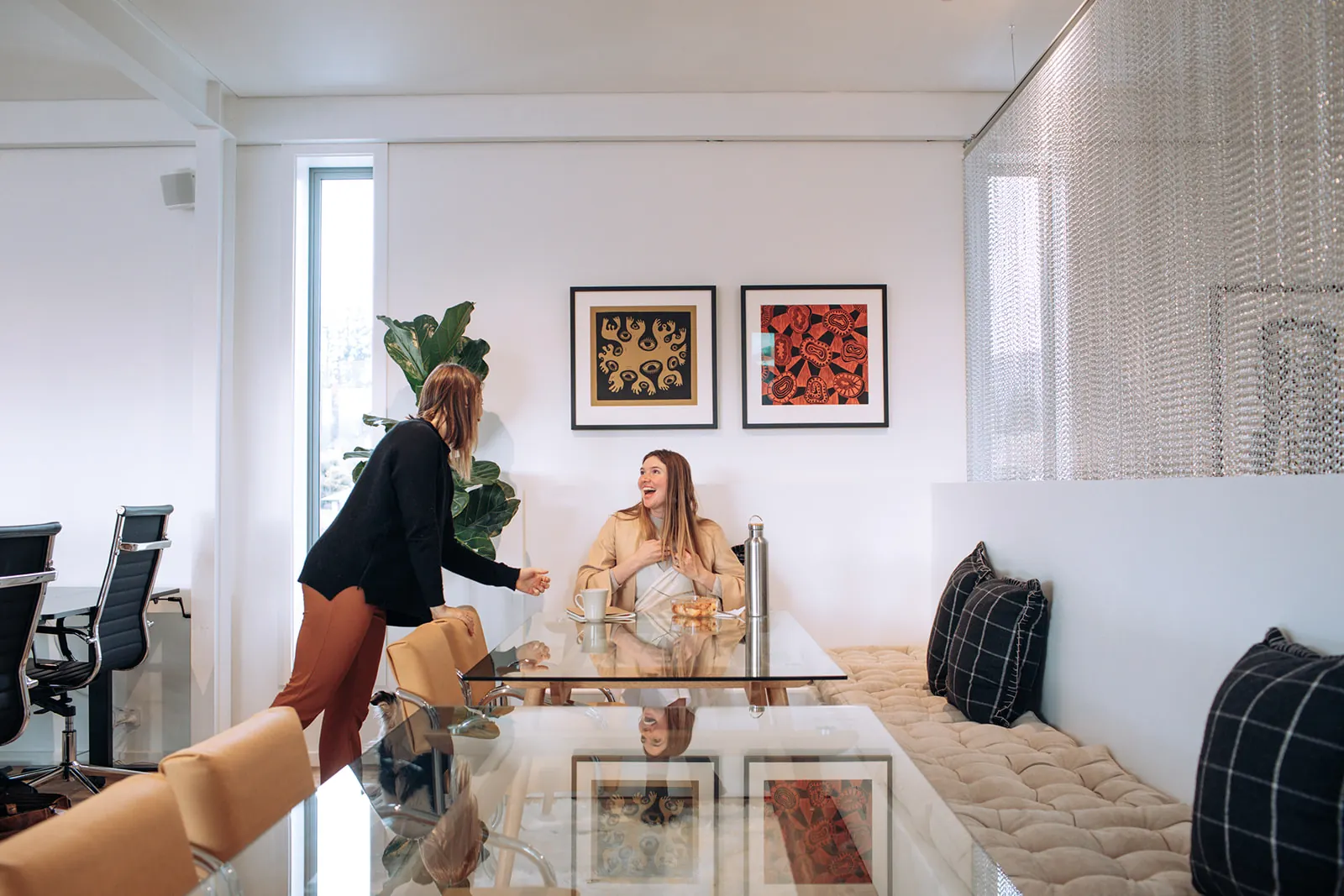 Bad Company
Bad Company is a female-founded and female-led coworking space in New Zealand. They are shaping what it means to foster a collaborative coworking community across multiple locations, while still staying true to who they are.
Bad Company is more than just another community-driven coworking space – it's a platform for members to enhance each other's offerings.
Beyond simply providing a place to work, the primary focus of this female-led space is on fostering a sense of community and empowering members to build connections and become their best self.
In six years, they've grown from one to three locations using a franchise model, serving hundreds of community members along the way. Their success comes down to building an exceptional brand, staying true to their values, and selecting the right tools and business model to match their evolving needs.
"Our mission is to build community and connection. That has just always been where we have operated from and where I see the value we can provide. I feel it is our duty to make our space appealing and enjoyable, and something people can really connect with."
A commitment to community
Tori Taylor, co-founder of Bad Company, helped open the first Bad Company location in Mount Maunganui in 2017. The space came complete with funky art, epic views of the New Zealand mountainscape, and clearly defined values of collaboration and support. 
From day one, this powerful female founding team created a strong brand that prioritized others before themselves. At Bad Company, they live by the principle that everyone has five minutes to lend a hand and help their fellow coworkers in a time of need.
This mentality is deeply ingrained in their values and serves as a guiding principle for their vibrant community. 
Combine that with furry friends in the office, ambient music playing at all times, and membership plans featuring unconventional perks, Bad Company quickly found a place in the hearts of their diverse member base.
"Our members like to be social, they love to have a laugh. Every day I'll hear someone ask someone else for advice or help someone else in the space. The support that everyone gives each other is quite special."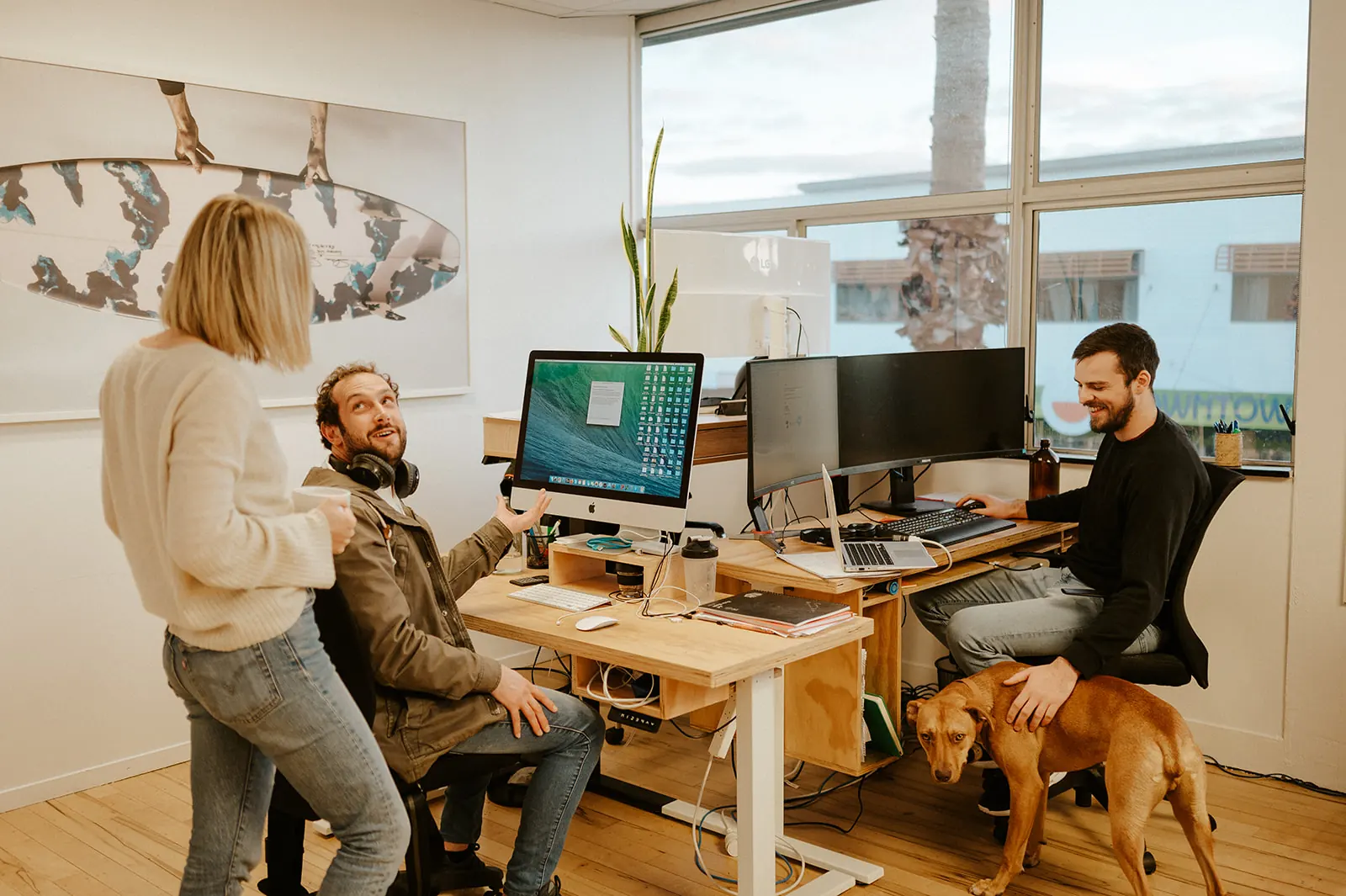 Less time on operations, more time on collaboration
Of course, supporting the community is challenging when all your time is spent chasing down invoices and answering basic inquiries. This is especially true of small teams with mighty aspirations for growth.
The need to streamline day-to-day operations as much as possible is what led Bad Company to start searching for a coworking management solution. 
Tori sought a tool that could assist in managing operations and generating sales while also engaging members effectively. They wanted something that could run all the operational elements so they could focus on building their community.
Optix stood out for its user experience, robust customization options, and the fully brandable White-Labeled App.
Bad Company has a strong visual identity and creative vision, set by Tori herself. Having a custom white-labeled app for members puts Bad Company front and center in the user experience. It creates a cohesive experience for members, while supporting the overall brand identity, something that was especially important to the Bad Company team.
Together, these features would empower Bad Company with the necessary tools and capabilities to achieve their ambitious growth goals.
"We chose the white-labeled app because we wanted it to look like Bad Company. We were growing our brand and we wanted people to know it was Bad Company when they saw it. If I was doing it all over again, I would definitely do the white-labeled app for sure."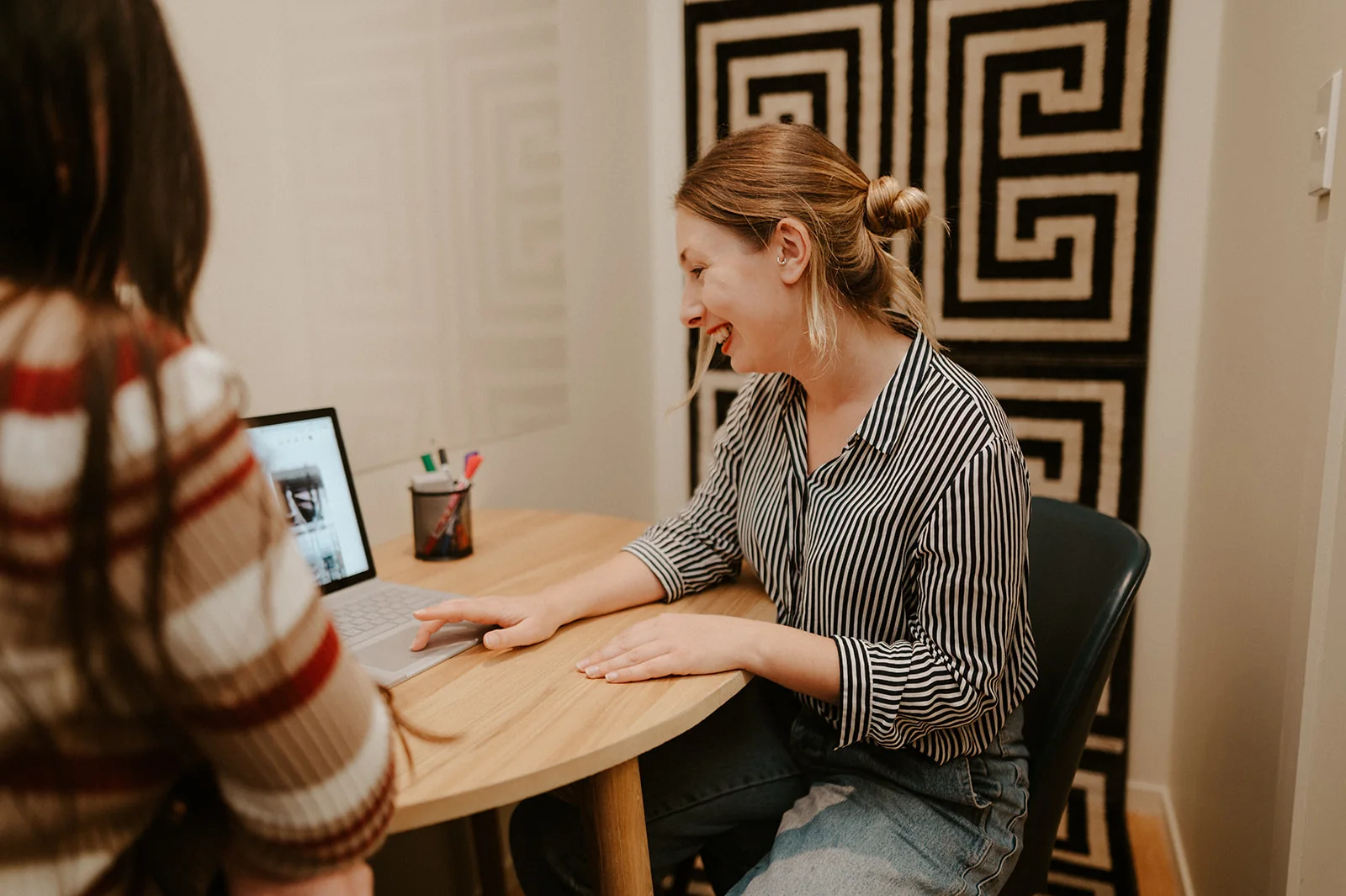 Growing with their tool
Since implementing Optix, the team has been able to scale Bad Company from one to three locations, creating a strong community of coworkers along the way. Their community is so strong in fact, that they worked with a former member to open their first franchise location.
Becoming a franchisor
Hawke's Bay is the newest addition to the Bad Company family and their first franchise location. This 200 sqm heritage building features over 40 desks, conference rooms, private offices, and the quintessential welcoming vibe of a Bad Company space.
Although the team has embraced franchising, they have remained selective, ensuring that any potential franchisee aligns with their authentic identity. This approach ensures that their expansion maintains a strong connection to their mission and values.
Optix is used across all three spaces thanks to Multi-location Management making it easy to scale operations.
Automating the day-to-day
Apart from enabling growth, automating Resource Booking and Invoicing has been a big win for the Bad Company team. In a few years, they've processed more than 12,000 bookings in Optix!
Previously, invoicing was all handled manually through direct debit charges. Now this process is completely automated, saving the team time and reducing human error. It allows for efficiency in managing administrative tasks, while ensuring that the essential components of the business are running smoothly. 
The Bad Company team has also benefited from the robust flexibility of Plans and Passes. Earlier in their coworking journey, Bad Company was largely composed of permanent members.
Over the last few years, however, the membership makeup has shifted towards more casual drop-ins and daily hot desk users. The shift has enabled the team to almost double the size of their first location, but they needed a platform to help them create custom plans to capture these flexible models. The team now has over 1,000 active plans in Optix.
The customization options of Plans and Passes provides the team with the ability to adapt according to the evolving needs of their members without having their technology platform stand in the way.
"Connection never goes out of fashion. It's never going to be a fad. From the start of time, people have craved connection to congregate and converse. It just makes me think… why wouldn't community be the center of it all?"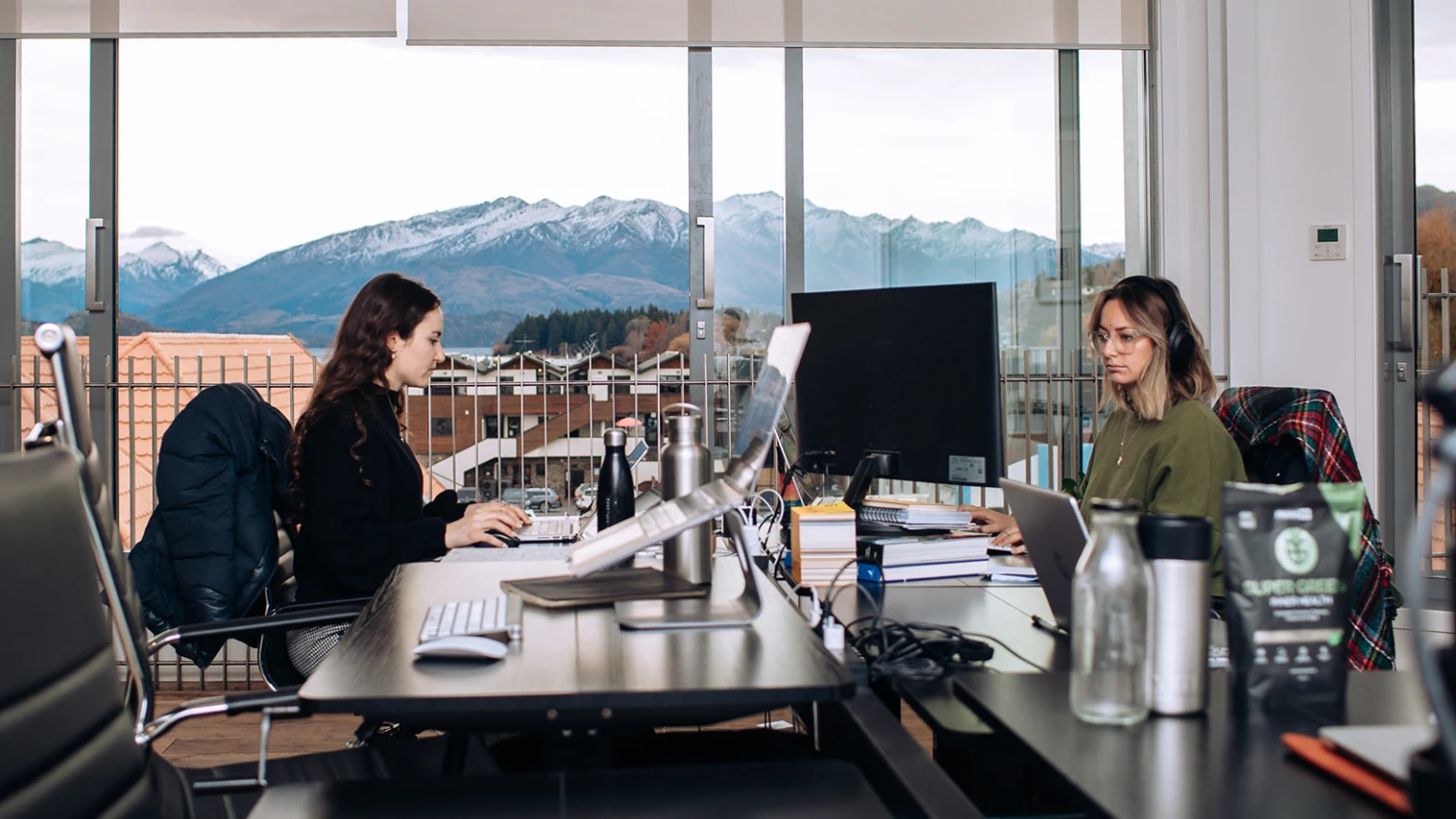 Cultivating community
Finally, the Bad Company community has benefitted from Optix Messaging features available to members directly in the white-labeled app. The community has sent more than 1,000 messages in-app, helping to create meaningful connections between members, whether virtually or in-person.
What's next for the Bad Company team?
On their growth journey, Tori and the Bad Company team have learned a valuable lesson: building community is paramount. 
They understand that community-building is a timeless concept that has a profound impact on the people they serve. They've witnessed the power of nurturing relationships with their coworking members, realizing that when they can successfully engage and support them in growing their businesses, it leads to collective success. 
With three locations and counting, the future of Bad Company is looking bright. We are proud to support this collaborative, female-led space in their journey of growing with Optix!