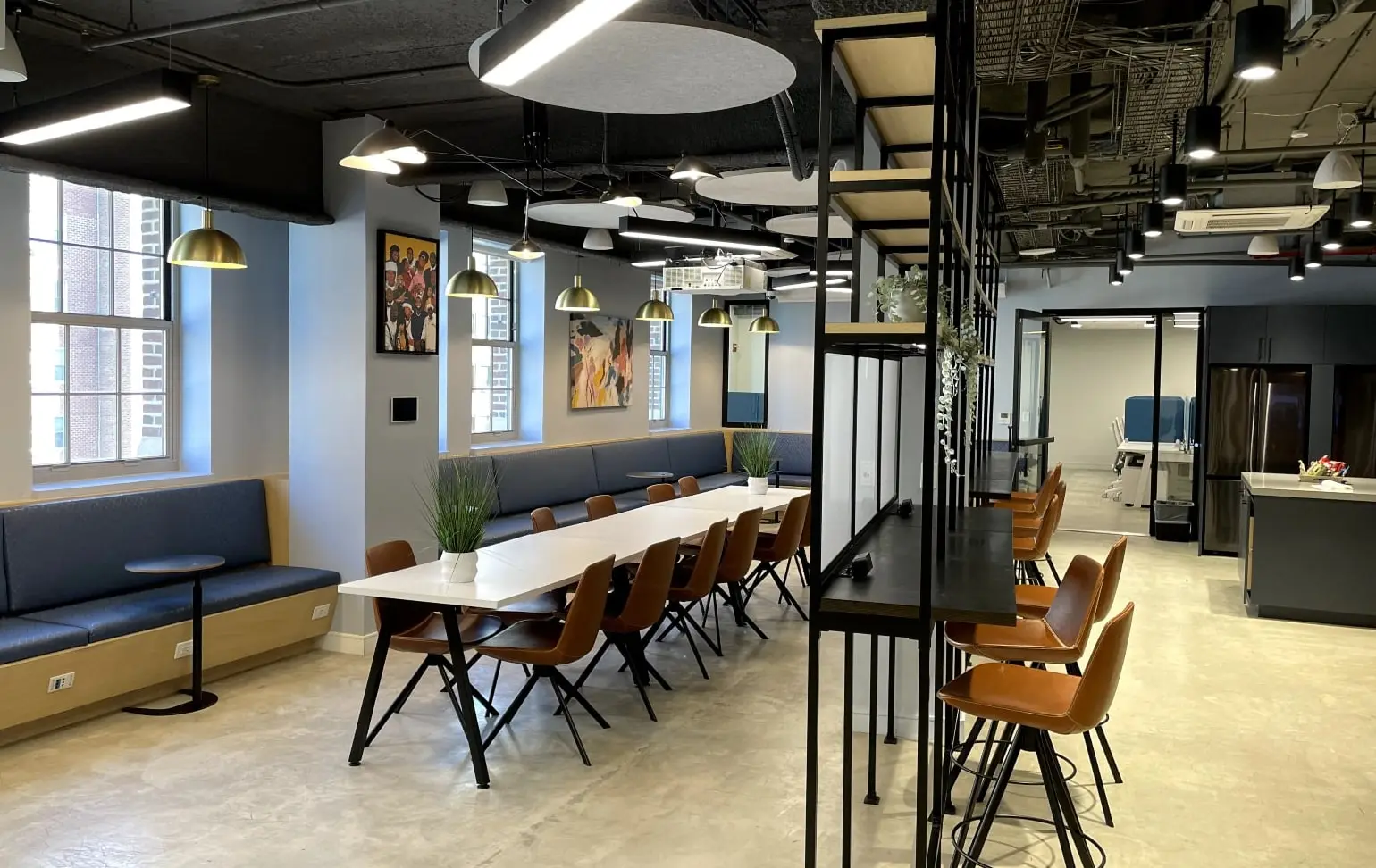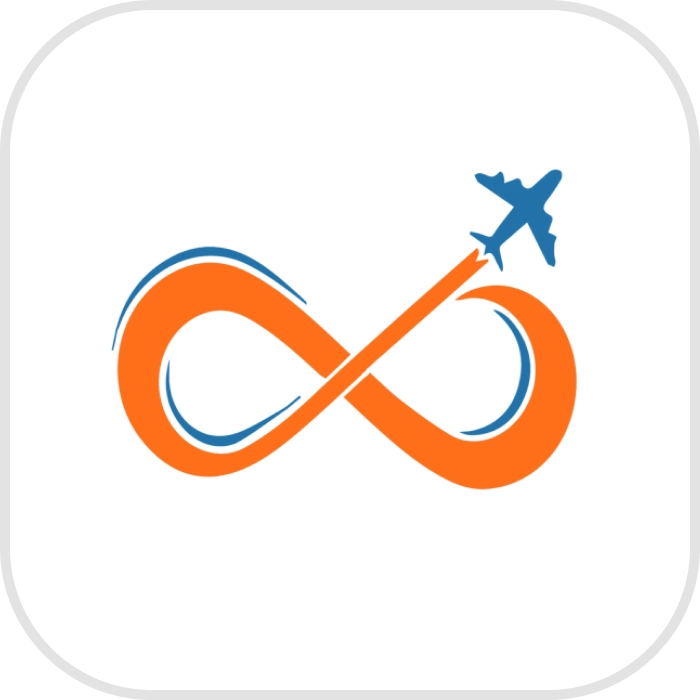 Greater Nexus
Entrepreneurship Hub
Coworking
Greater Nexus is a leading coworking space and entrepreneurship hub based in New York. It is downtown Jamaica's first accessible and affordable coworking space with over 10,000 square feet of shared space, state-of-the-art equipment, wellness rooms, soundproof phone booths, and more. Greater Nexus prides themselves on taking a hospitality-first approach to their space – from their design, to their staff, to their technology – they are always putting their members' experience first.
"The ability to be able to rely on our technology lends credibility to our brand. What we're trying to create is a digital experience that is not only hospitable but an experience that truly lives up to our expectations and what we represent."
Greater Nexus is much more than just a coworking space. Over six years in the making, Greater Nexus has built a space for the community in which it serves to be able to connect, create and build together. Their vision is to take a tech-forward approach to impact business growth and sustainability in Queens and beyond by providing a space that builds a community for collaboration and innovative thinking to thrive. 
"We're a champion for our people, and we are a champion for investing in our future. And that can all happen with their participation in our space and with our organization. That's what we're creating."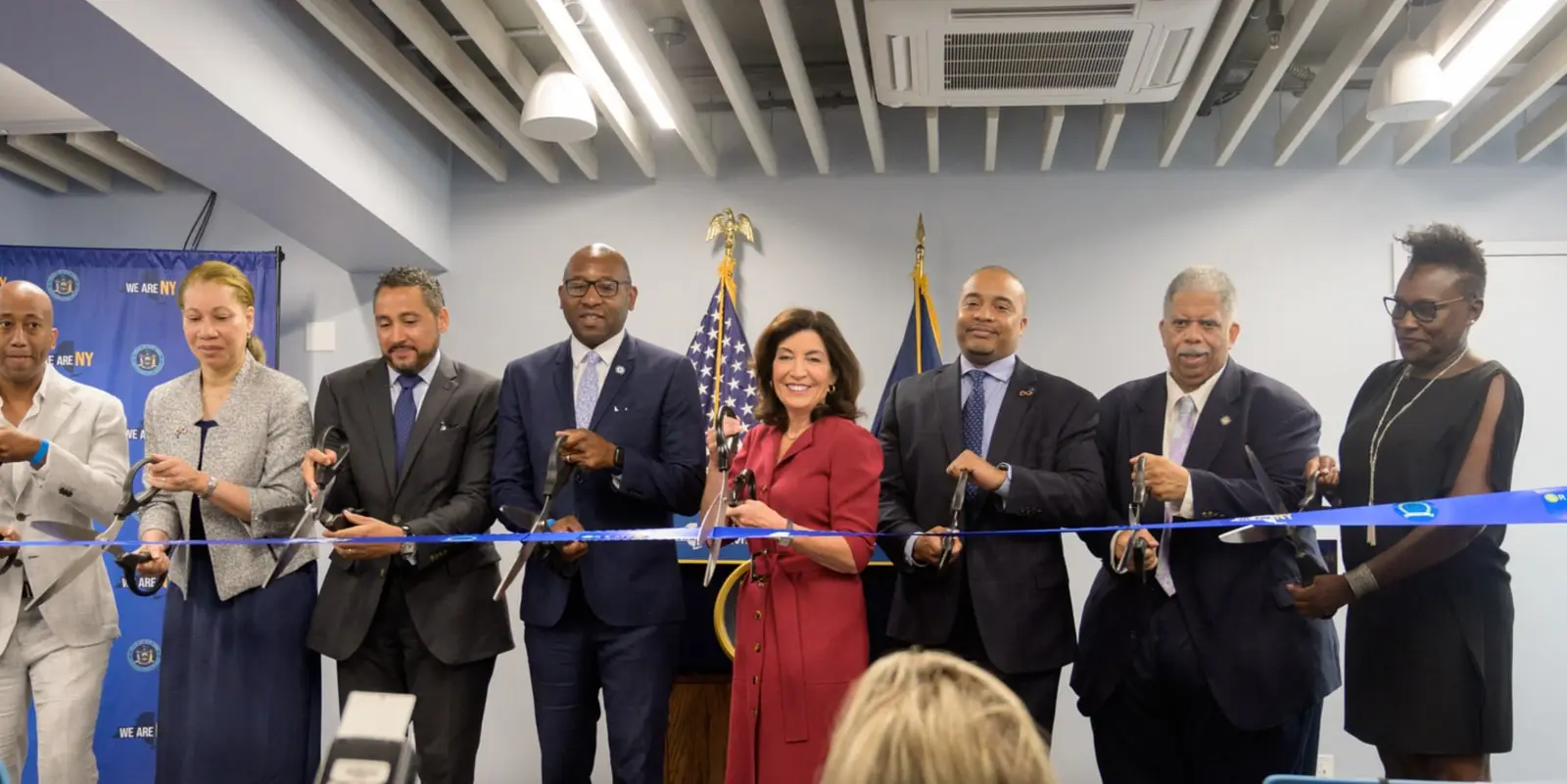 Finding the right technology partner
Tiana, Greater Nexus's Director of Real Estate and Property Management, was tasked with finding a coworking management software that could help enable their vision. They needed a reliable and all-in-one solution that could streamline their processes and help them ultimately engage their community and grow their business. After thorough research and evaluation of various coworking management softwares, Greater Nexus chose Optix as their go-to software.
Tiana's experience working with our Sales team through her evaluation of the platform stood out. Tiana shared, "The support during the process of shopping around for a software spoke volumes and we hadn't even signed up with them yet!". This translated into the team's experience working with our Customer Success Team once Greater Nexus decided to move forward with Optix.
"We did our thorough research on all of the coworking management softwares in the market. The top two softwares that would best suit our needs was narrowed down to Nexudus and Optix. Ultimately, we moved forward with Optix because they had extraordinary customer service."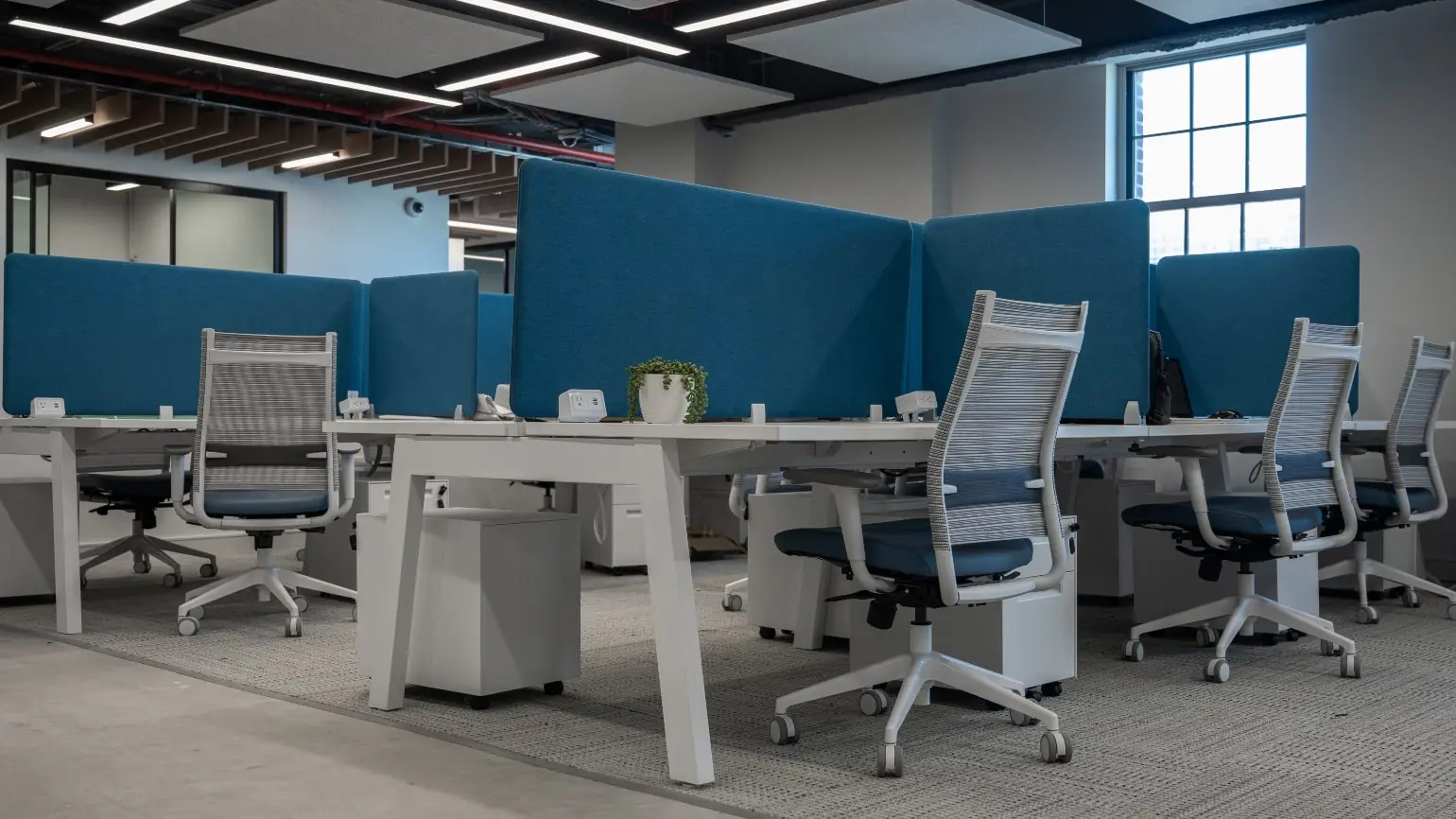 Robust coworking management features
Optix offered Greater Nexus a comprehensive suite of features to manage their coworking space efficiently. This included resource booking management, billing and invoicing, member communication tools, and reporting and analytics. With over 1,000 member bookings in the last six months, Optix has allowed the Greater Nexus team to be more hands-off and provide the tools directly to their members to book their resources, from meeting rooms to podcast equipment. 
With Optix's intuitive interface, it's been easy for Greater Nexus to focus on what matters – engaging and growing their community, managing their operations and gaining insights into their business performance.
"With Optix, every booking charge is automatically populated in a member's invoice, which takes that extra work off of the staff here. And it also takes away the extra wait time for the members so they can make that payment in real time."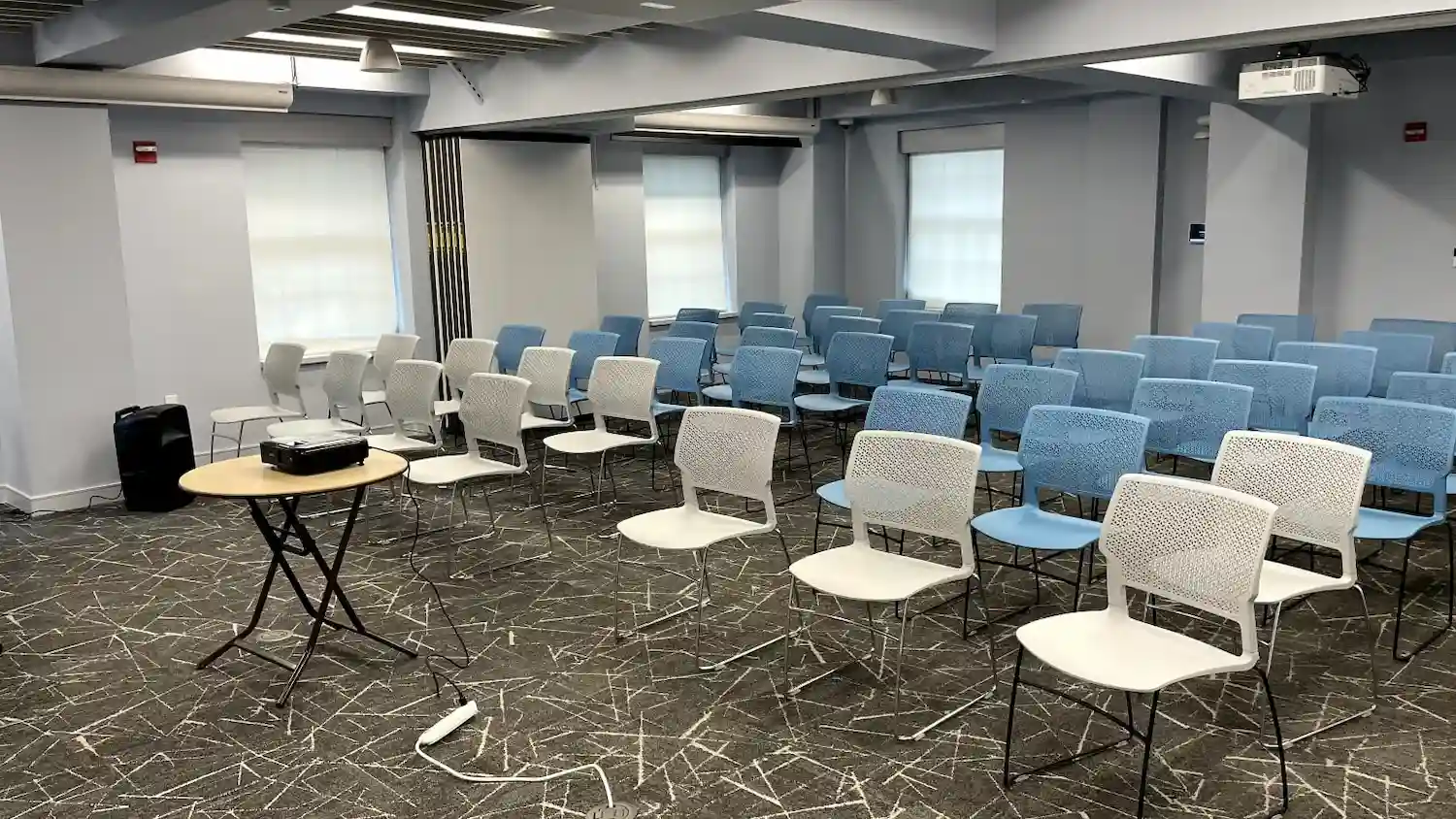 Access, automated 
Optix worked closely with Greater Nexus to find the right access control partner. Ultimately, Greater Nexus chose Kisi which allowed them to seamlessly manage access for their members and streamline their security operations. The integration also allowed their members to unlock doors directly from their white-labeled Optix app.
The operations team at Greater Nexus is now able to work in a hybrid manner because Kisi enables them to manage access to their doors even when they're not on site. This has also allowed them to open up their space to members after hours when there isn't a community or operations manager on site. 
"The credibility that it lends to saying Greater Nexus has state-of-the-art technology really marries in with Kisi."
A true technology partner 
Optix stood out for Greater Nexus due to their exceptional customer service and support. From the initial stages of evaluating coworking softwares to the ongoing support they've received after signing up, Optix has demonstrated a commitment to Greater Nexus's success.
Optix has been able to act as an extension of the Greater Nexus team and provide unique insights from their own experience powering hundreds of coworking spaces globally as well as from their CEO's own experience running a coworking space. Optix continues to share best practices and tips and tricks, which proved to be invaluable for Greater Nexus in managing their coworking space efficiently.
"Optix has the best support. You have people behind your chat bots. And that piece is so important and so attractive. I almost didn't believe it was real and then I realized that there are humans there! I love it. I just love it."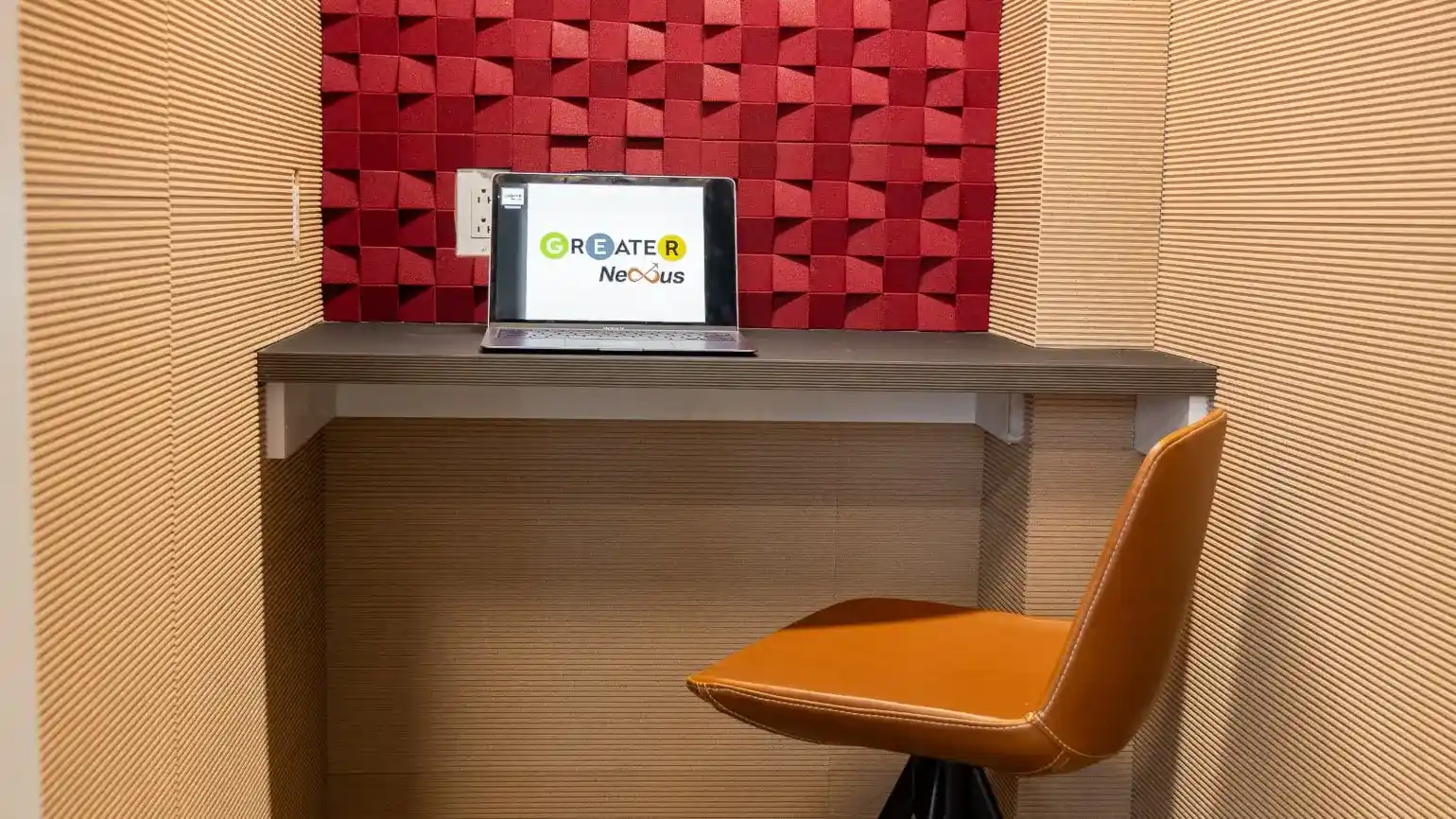 What's next for Greater Nexus?
Greater Nexus cares about its community and supports its entrepreneurs in succeeding. With community always coming first, they plan to look towards every opportunity to elevate and connect their members to be able to support one another. Greater Nexus plans to continue to build their digital community in Optix so that this sense of community translates over to the physical community in their space. 
"What's great about Optix is that it gives us an avenue to collaborate within the app, not just amongst ourselves as administrators, but with this community."
Our team is proud to partner with Greater Nexus and to support them in their mission to empower their community and stimulate connections by reshaping business culture.